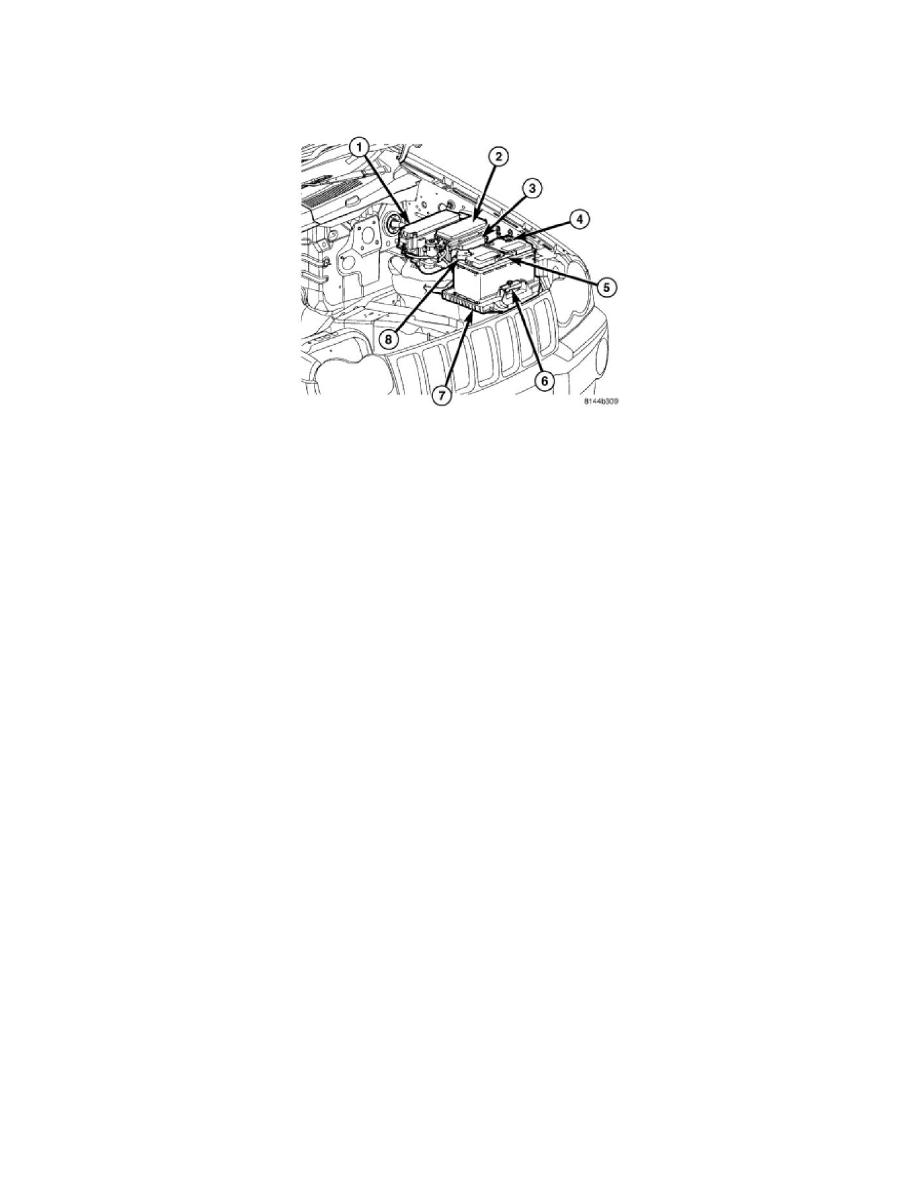 Body Control Module: Description and Operation
Description
DESCRIPTION
CAUTION: Do not exchange the Front Control Module with the module from another vehicle. Multiple vehicle module configurations may be
altered. Use only approved service parts when replacing the module or exchanging the module for diagnostic purposes.
The Front Control Module (FCM) (3) is a micro controller based module located in the left front corner of the engine compartment. The FCM mates
directly to the Integrated Power Module (IPM)(2). The IPM connects directly to the battery and provides the primary means of circuit protection and
power distribution for many of the vehicle electrical systems. The FCM controls power to some of these vehicle systems electrical and electromechanical
loads based on inputs received from hard wired switch inputs and data received on the Controller Area Network (CAN) data bus circuit.