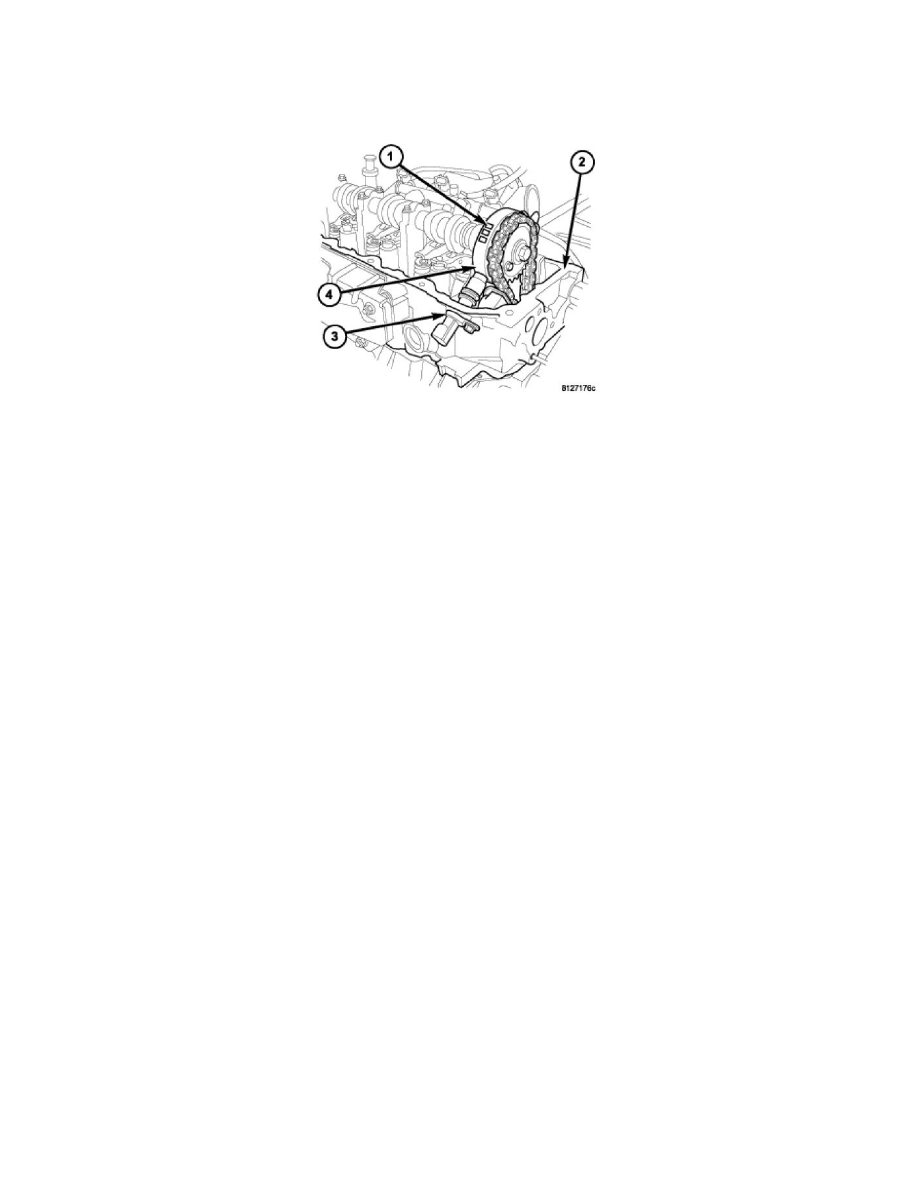 Camshaft Position Sensor: Description and Operation
Operation
3.7L
The Camshaft Position Sensor (CMP) sensor on the 3.7L (3) contains a hall effect device referred to as a sync signal generator. A rotating target wheel
(tonewheel) (4) for the CMP is located at the front of the camshaft for the right cylinder head (2). This sync signal generator detects notches (1) located
on a tonewheel. As the tonewheel rotates, the notches pass through the sync signal generator. The signal from the CMP sensor is used in conjunction with
the Crankshaft Position Sensor (CKP) to differentiate between fuel injection and spark events. It is also used to synchronize the fuel injectors with their
respective cylinders.
When the leading edge of the tonewheel notch enters the tip of the CMP, the interruption of magnetic field causes the voltage to switch high, resulting in
a sync signal of approximately 5 volts.
When the trailing edge of the tonewheel notch leaves the tip of the CMP, the change of the magnetic field causes the sync signal voltage to switch low to
0 volts.