< PREV PAGE
NEXT PAGE >
Grand Cherokee 2WD V6-3.7L (2008)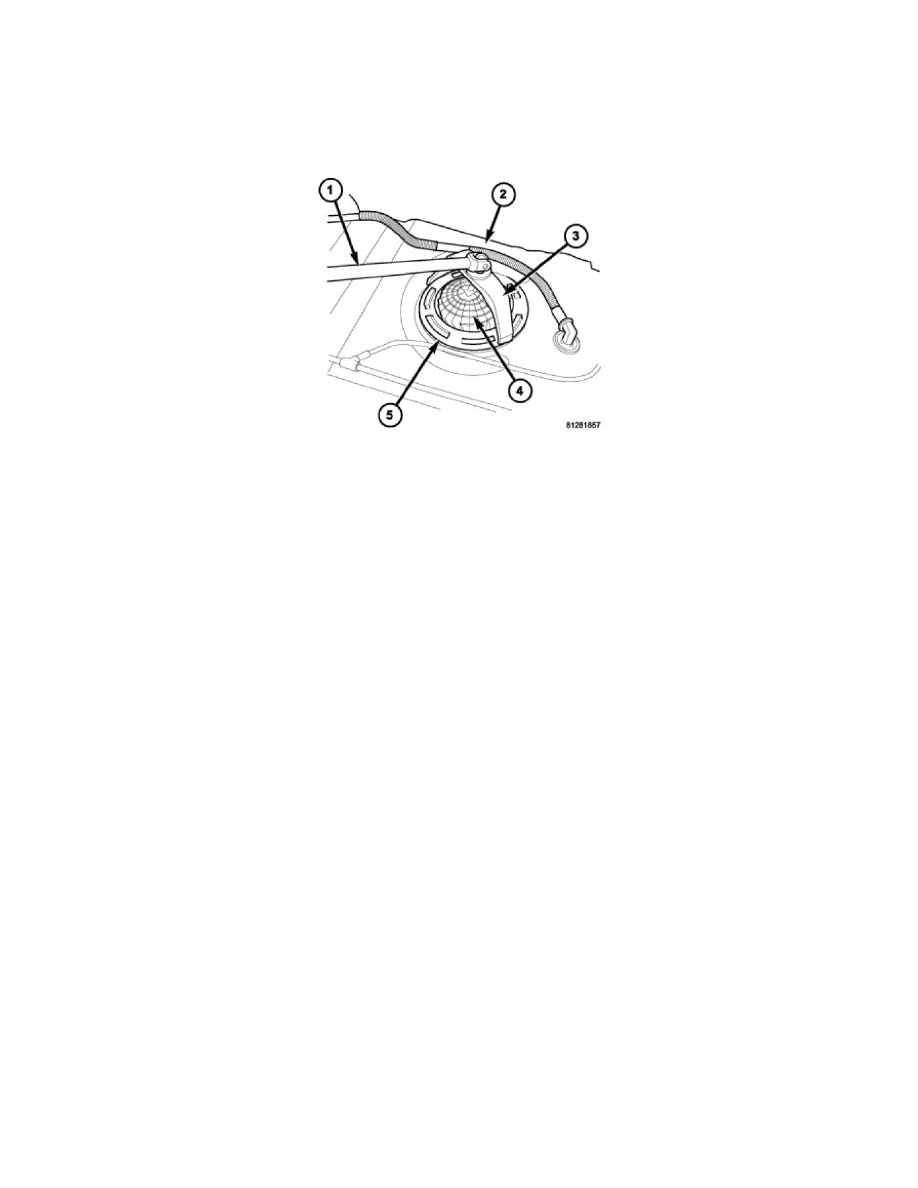 Fuel Level Sensor: Service and Repair
Fuel Pump Module - Installation
INSTALLATION
CAUTION: Whenever the fuel pump module is serviced, the rubber seal (gasket) must be replaced.
1. Using a new seal (gasket), position fuel pump module into opening in fuel tank.
2. Position lockring (5) over top of fuel pump module.
3. Rotate module until embossed alignment arrow points to center alignment mark. This step must be performed to prevent float from contacting side
of fuel tank. Also be sure fuel fitting on top of pump module is pointed to drivers side of vehicle.
4. Install Lockring Remover/Installer 9340 (3) to lockring.
5. Install 1/2 inch drive breaker (1) into Lockring Remover/Installer 9340 (3).
6. Tighten lockring (clockwise) until all seven notches have engaged.
7. Install fuel tank. See: Fuel Delivery and Air Induction/Fuel Tank/Service and Repair/Fuel Tank - Installation.
< PREV PAGE
NEXT PAGE >