< PREV PAGE
NEXT PAGE >
Grand Cherokee 2WD V6-3.7L (2008)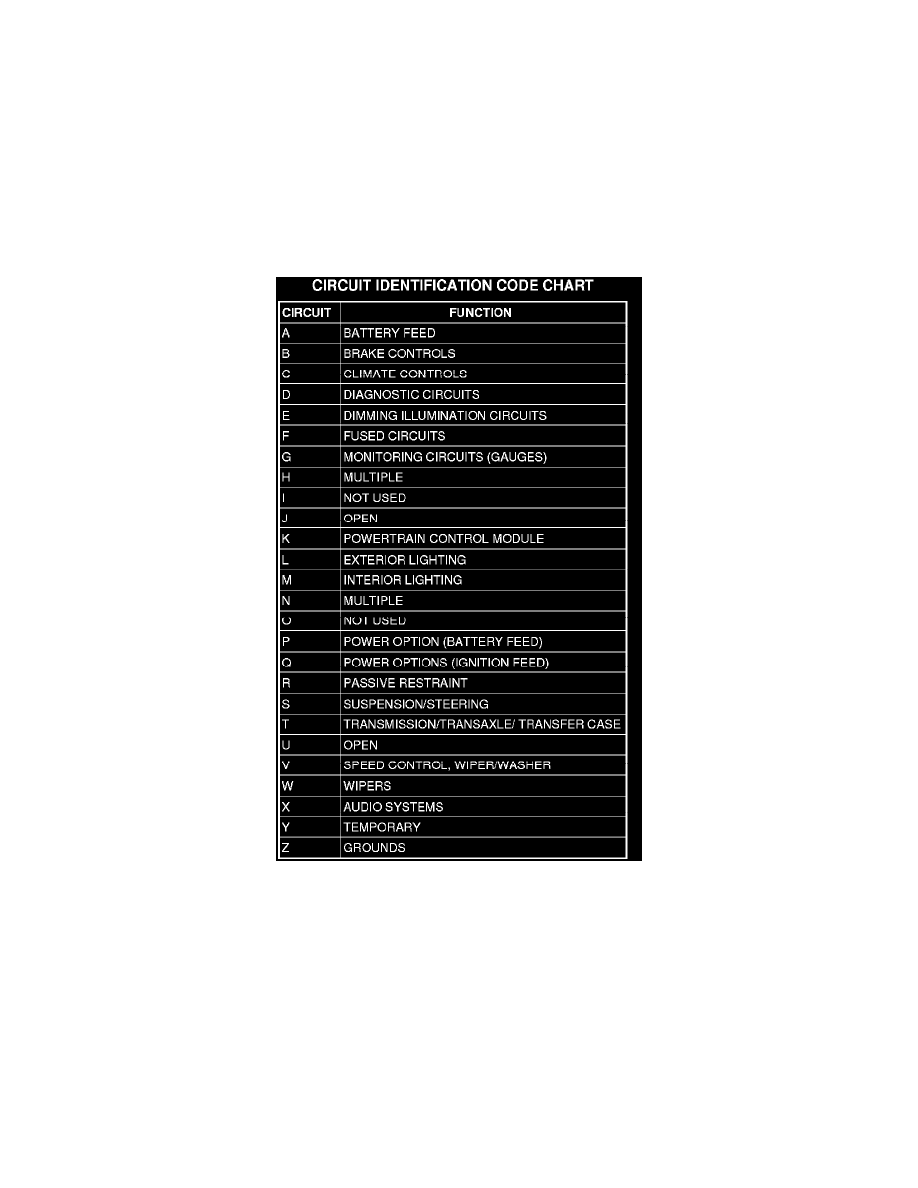 AT - Automatic Transmissions-Rear Wheel Drive
MT - Manual Transmissions-Rear Wheel Drive
SOHC - Single Over Head Cam Engine
DOHC - Double Over Head Cam Engine
Export - Vehicles Built For Sale In Markets Other Than North America
Except Export - Vehicles Built For Sale In North America
Circuit Functions
DESCRIPTION - CIRCUIT FUNCTIONS
All circuits in the diagrams use an alpha/numeric code to identify the wire and it's function. To identify which circuit code applies to a system, refer to
the Circuit Identification Code Chart. This chart shows the main circuits only and does not show the secondary codes that may apply to some models.
Circuit Information
DESCRIPTION - CIRCUIT INFORMATION
Each wire shown in the diagrams contains a code which identifies the main circuit, a specific part of the main circuit, gage of wire, and color. An
example would be A 2 18 LB/YL. This is a Battery Feed circuit, level two, eighteen gauge, light blue with a yellow tracer.
< PREV PAGE
NEXT PAGE >