< PREV PAGE
NEXT PAGE >
Grand Cherokee 2WD V6-3.7L (2008)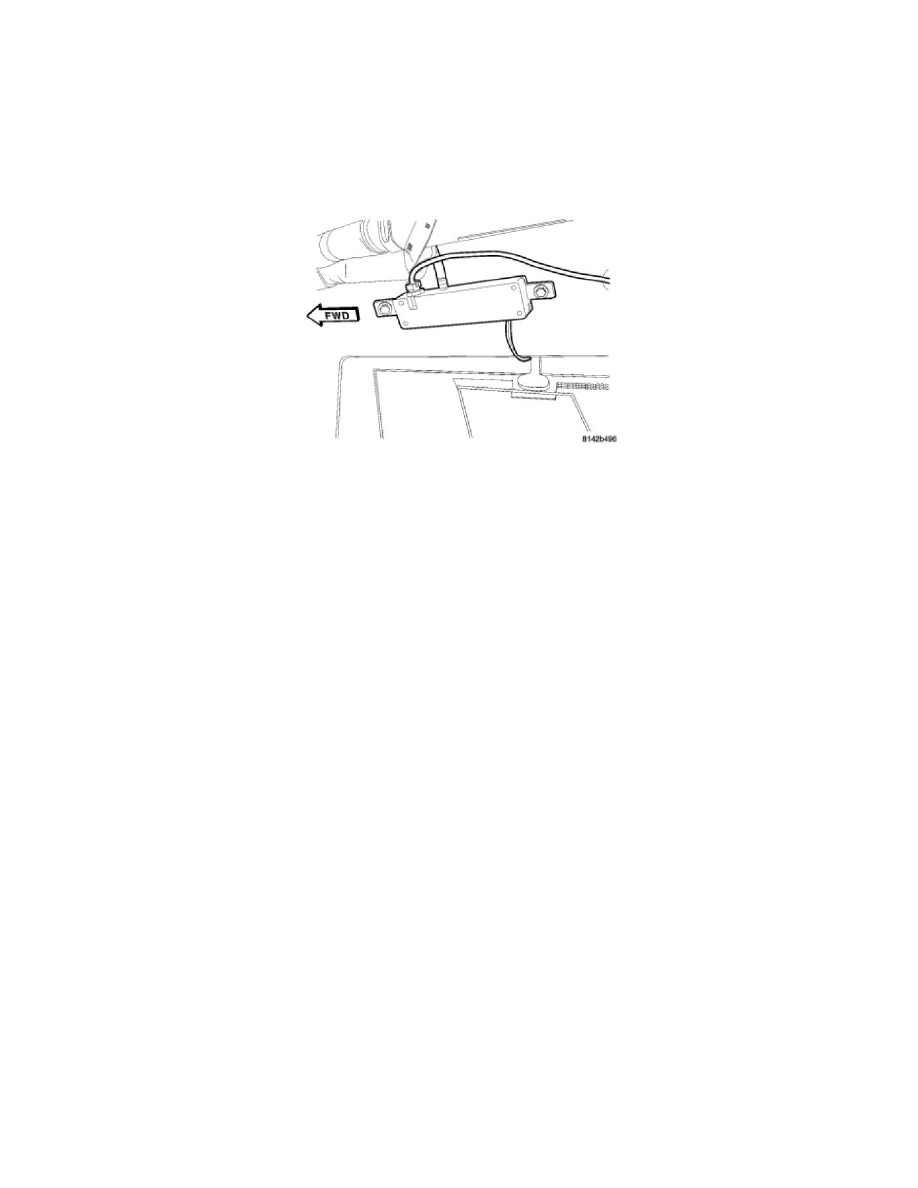 Antenna Control Module: Service and Repair
Installation
INSTALLATION
WARNING: Disable the airbag system before attempting any steering wheel, steering column, seat belt tensioner, side airbag, or instrument
panel component diagnosis or service. Disconnect and isolate the battery negative (ground) cable, then wait two minutes for the airbag system
capacitor to discharge before performing further diagnosis or service. This is the only sure way to disable the airbag system. Failure to take the
proper precautions could result in accidental airbag deployment and possible personal injury.
1. Connect antenna cable to antenna module.
2. Connect battery power supply lead to antenna module.
3. Position antenna module onto right side upper roof rail. Install and tighten mounting fasteners.
4. Connect antenna module lead to the integral antenna.
5. Install headliner.
< PREV PAGE
NEXT PAGE >