< PREV PAGE
NEXT PAGE >
Grand Cherokee 2WD V6-3.7L (2008)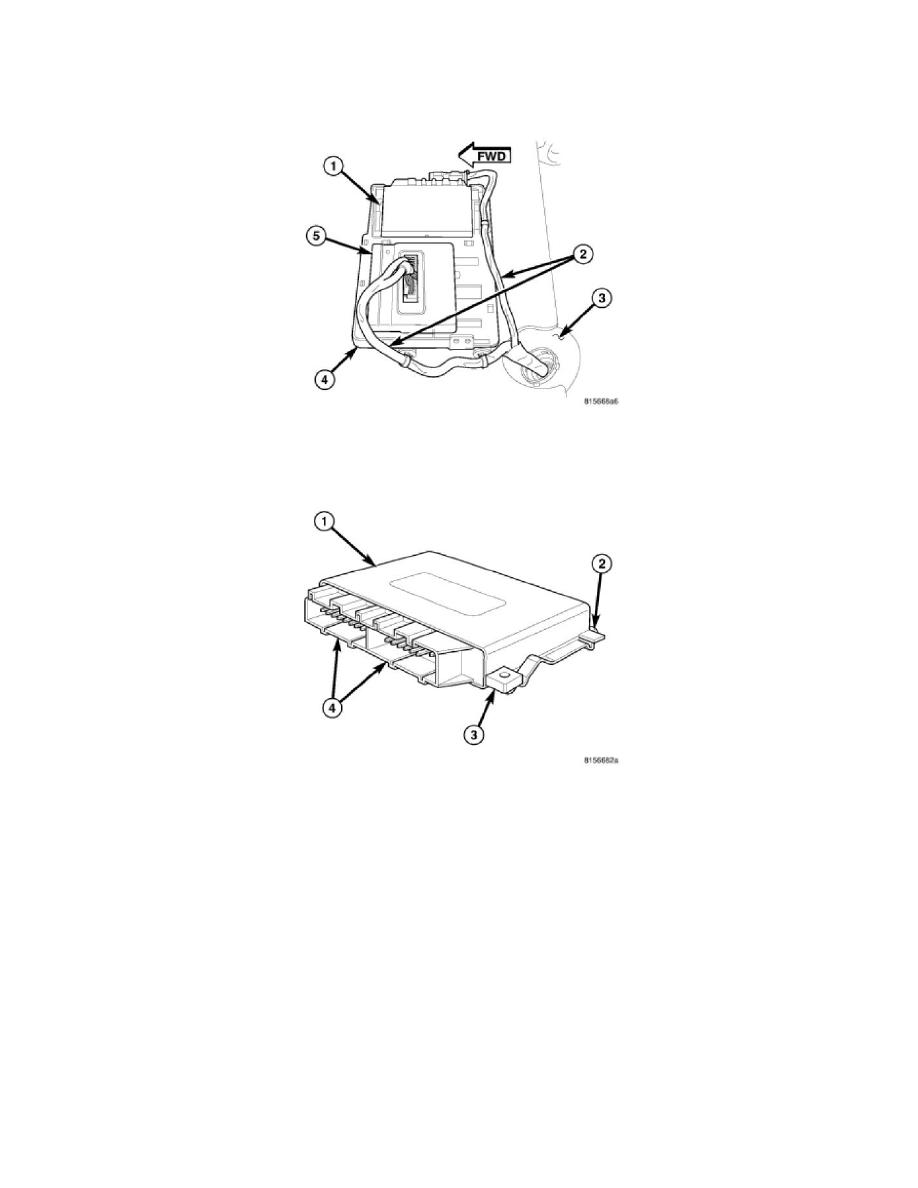 Parking Assist Control Module: Description and Operation
Description
DESCRIPTION
The Park Assist Module (1) is secured on the inboard side of a molded plastic tray-like mounting plate (4) located on the rear floor panel (3) under the
left rear seat cushion. The outboard side of this mounting plate also secures the Final Drive Control Module (FDCM) (5) on vehicles that are so
equipped. Both modules are connected to the vehicle electrical system through dedicated take outs and connectors of the underbody wire harness (2).
Concealed within the molded plastic park assist module housing (1) is a microprocessor and the other electronic circuitry of the module. The module
housing is sealed to enclose and protect the internal electronic circuitry. The module software is flash programmable.
There are four mounting tabs (2 and 3) integral to the module housing that secure the module through two slots and two latch features integral to the
mounting plate. Two connector receptacles (4) containing terminal pins that connect the module to the vehicle electrical system are integral to the one
side of the housing. One of the receptacles is utilized in vehicles equipped with only the rear park assist system, while both receptacles are used on
vehicles equipped with both the front and rear park assist systems.
The park assist module cannot be adjusted or repaired and, if damaged or ineffective, it must be replaced.
< PREV PAGE
NEXT PAGE >