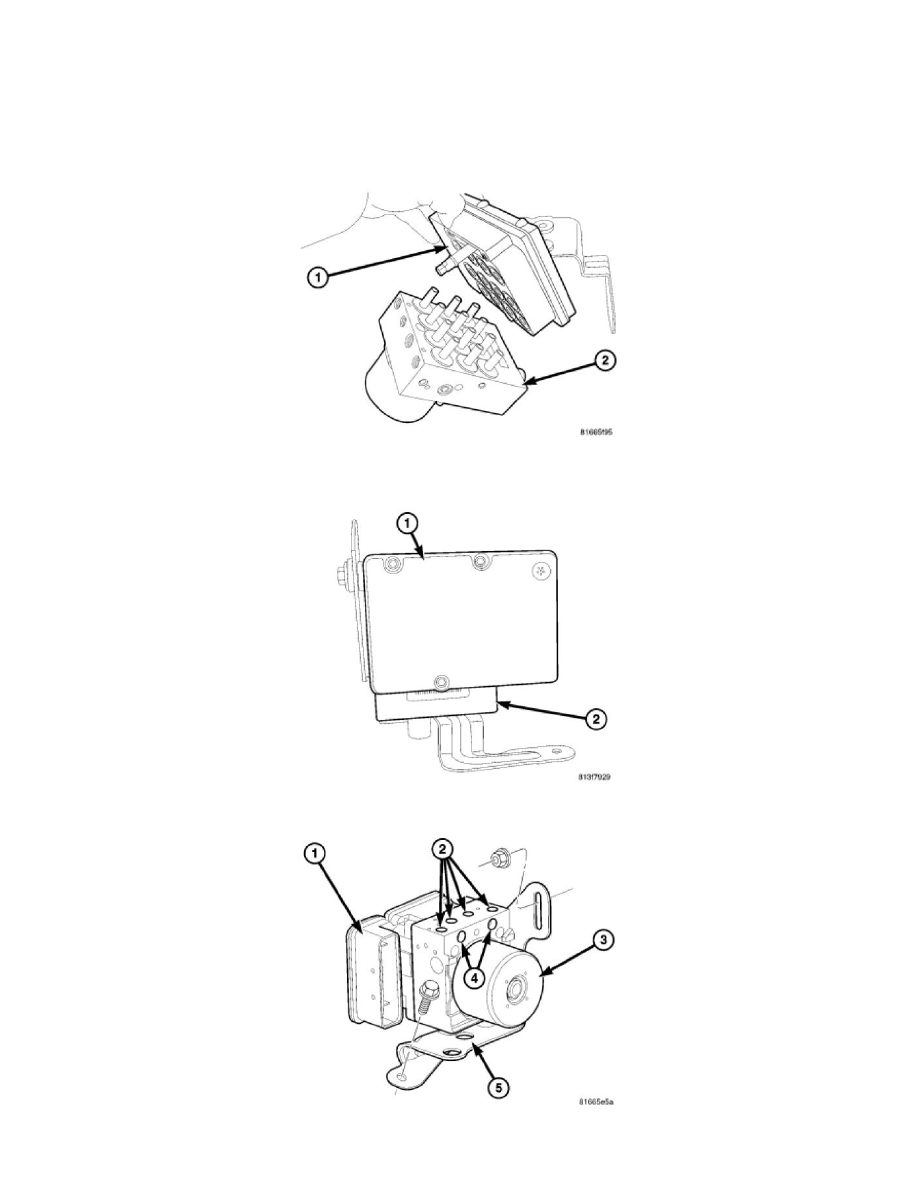 Electronic Brake Control Module: Service and Repair
Installation
INSTALLATION
NOTE: If the ABM is being replaced with a new ABM is must be reprogrammed with the use of a scan tool.
1. Install new seals between the ABM and HCU.
2. Install the ABM (1) to the HCU (2).
3. Install the 3 ABM (1) mounting bolts to the HCU (2) if removed tighten mounting bolts to 12 Nm (9 ft. lbs.).
4. Install the HCU (3) with bracket (5) to the vehicle and tighten the 2 mounting nuts.