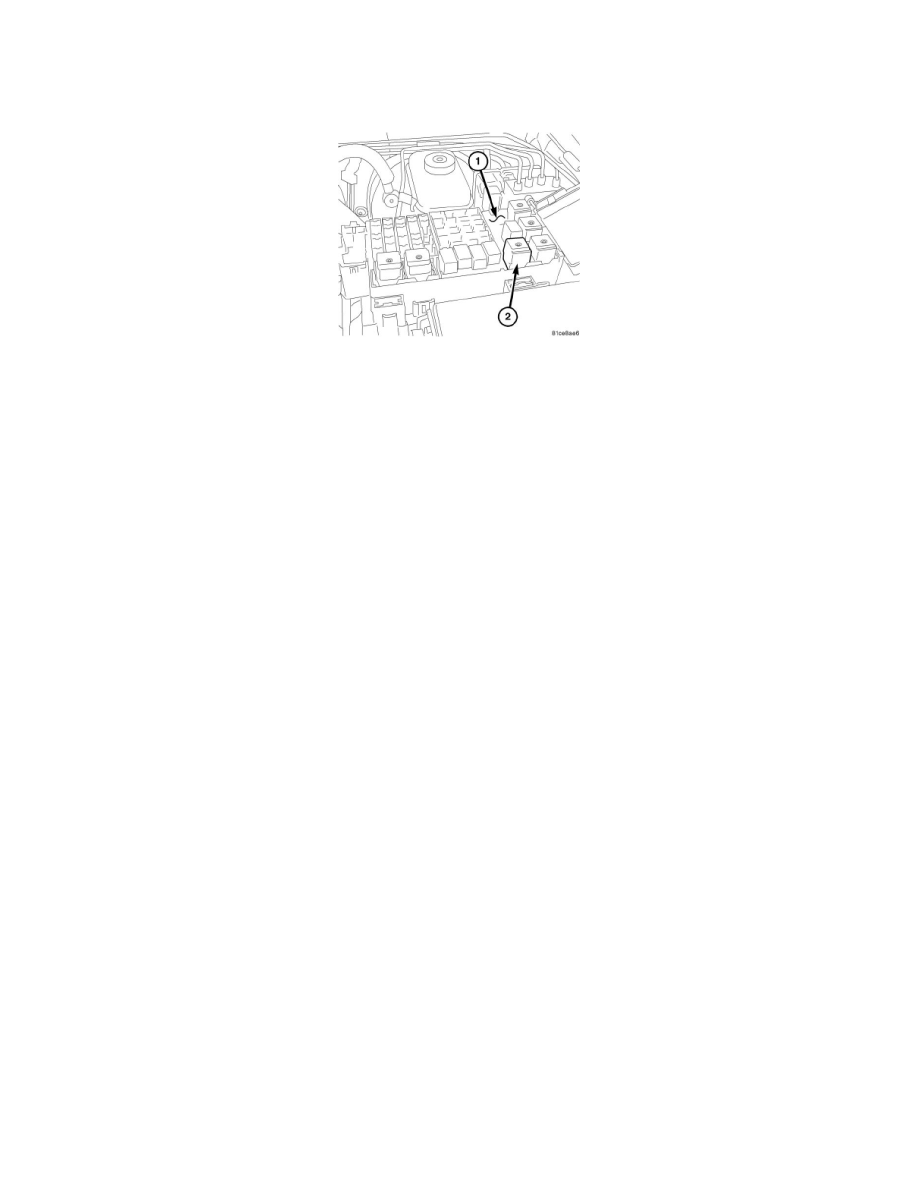 Blower Motor Relay: Service and Repair
Installation
INSTALLATION
NOTE: LHD gasoline model shown. Diesel and RHD models similar.
1. Position the blower motor relay (2) into the proper receptacle of the power distribution center (PDC) (1).
2. Align the blower motor relay terminals with the terminal cavities in the PDC receptacle and push down firmly on the relay until the terminals are
fully seated.
3. Close the cover of the PDC.
4. Reconnect the negative battery cable.