< PREV PAGE
NEXT PAGE >
Grand Cherokee 2WD V6-3.7L (2008)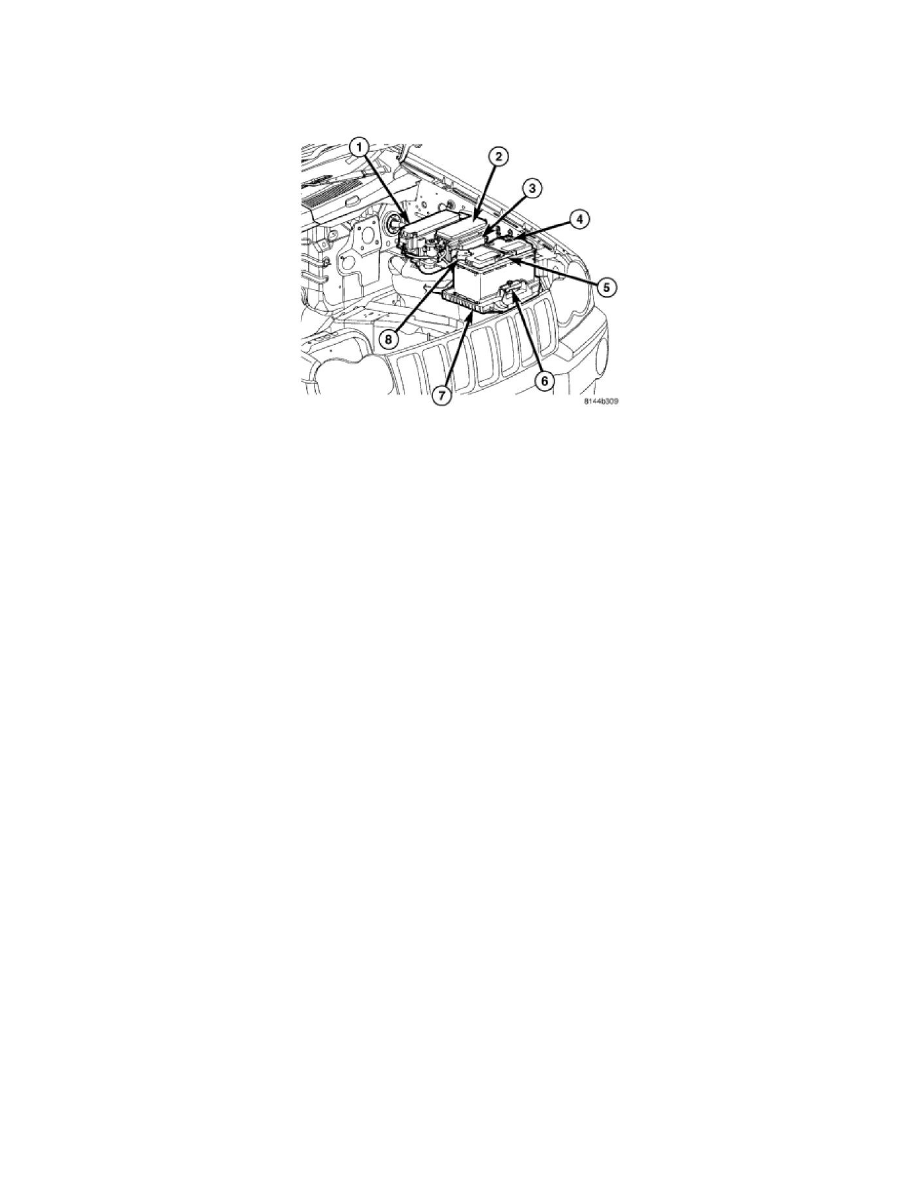 Power Distribution Module: Description and Operation
Description
DESCRIPTION
The Integrated Power Module (IPM) (2) is a combination of a printed circuit board based module that contains fuses and relays and the Front Control
Module (FCM) (3). The FCM contains electronics that control the IPM as well as other vehicle functions. The IPM connects directly to the battery
positive via a stud located on top of the unit. The ground connection is via electrical connectors. The IPM provides the primary means of voltage
distribution and protection for many vehicle systems.
The IPM (2) is located in the engine compartment, next to the battery (5) and in front of the Power Distribution Center (PDC) (1). It is secured to a
bracket with three locating slots that snap onto the bracket tabs holding it securely in place. The printed circuit board portion of the IPM cannot be
repaired and must be replaced if inoperative or damaged, See: Service and Repair/Module-Integrated Power/Removal.
< PREV PAGE
NEXT PAGE >