< PREV PAGE
NEXT PAGE >
Grand Cherokee 2WD V6-3.7L (2008)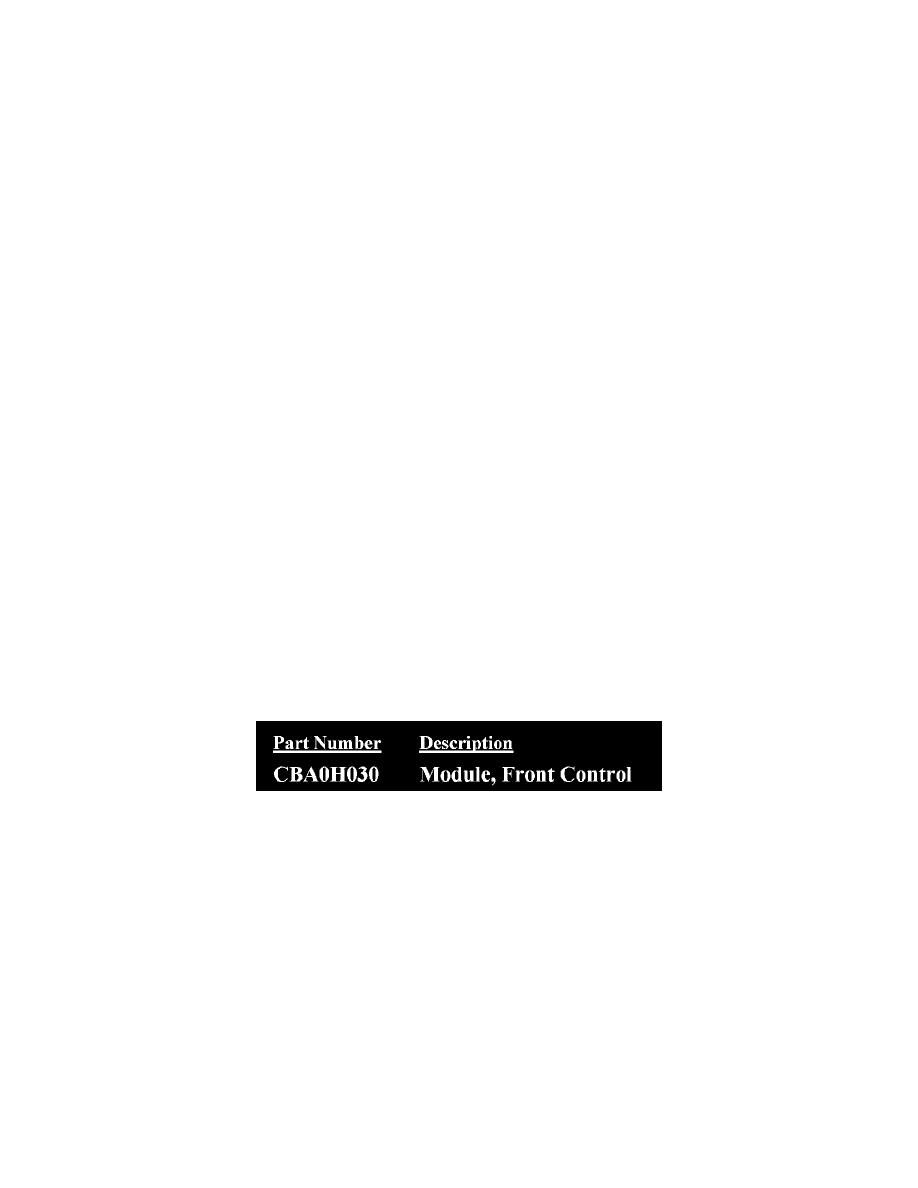 Technical Service Bulletin # H03
Date: 080201
Recall - Front Control. Module Inspection/Replacement
February 2008
Dealer Service Instructions for:
Safety Recall H03
Front Control Module
Models
2008 (WK) Jeep(R) Grand Cherokee
2008 (XK) Jeep(R) Commander
NOTE: 
This recall applies only to the above vehicles built from December 4, 2007 through December 11, 2007 (MDH 120406 through 121119).
IMPORTANT: 
Many of the vehicles within the above build period have already been inspected or repaired and, therefore, have been excluded from this recall.
IMPORTANT: Some of the involved vehicles may be in dealer new vehicle inventory. Federal law requires you to complete this recall service on these
vehicles before retail delivery. Dealers should also consider this requirement to apply to used vehicle inventory and should perform this recall on
vehicles in for service. Involved vehicles can be determined by using the VIP inquiry process.
Subject
The Front Control Module (FCM) on about 1,300 of the above vehicles may have been manufactured incorrectly. This could cause the vehicle's engine
to stall or not start and/or cause the windshield wipers to become inoperative. Engine stalling or inoperative wipers could cause a crash without warning.
Repair
The Front Control Module build date code must be inspected on all vehicles. Those vehicles that have Front Control Modules with a Julian date code of
337, 338, or 339 must have the FCM replaced and the new module configured to the vehicle.
Alternate Transportation
Dealers should attempt to minimize customer inconvenience by placing the owner in a loaner vehicle if inspection determines that Front Control Module
replacement is required and the vehicle must be held overnight.
Parts Information
Due to the small number of involved vehicles expected to require Front Control Module replacement, no parts will be distributed initially. Modules
should be
ordered only after inspection determines that replacement is required. Very few vehicles are expected to require Front Control Module replacement.
Special Tools
< PREV PAGE
NEXT PAGE >