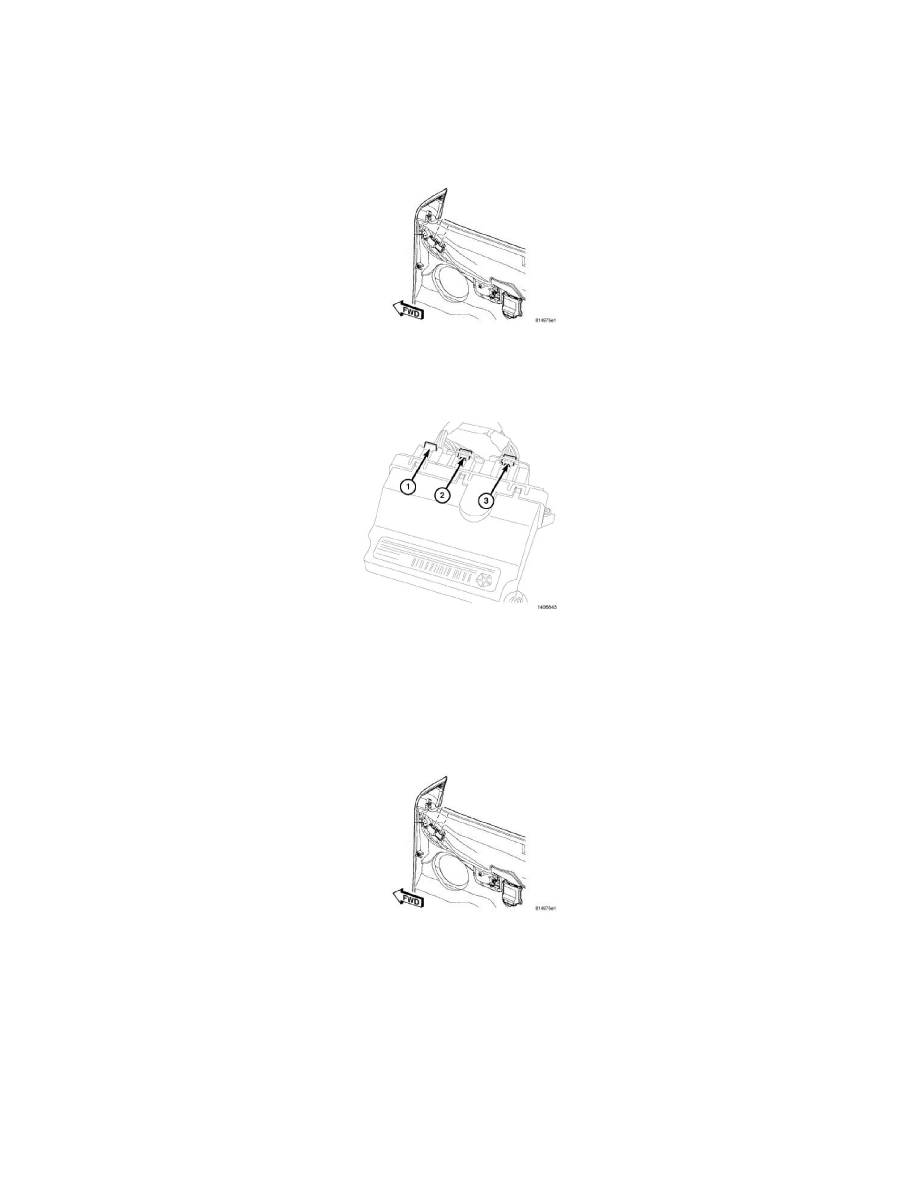 Body Control Module: Service and Repair
Module-Door
Removal
DOOR (MEMORY) MODULE REMOVAL
1. Disconnect and isolate the negative battery cable.
2. Remove the door panel, See: Body and Frame/Doors, Hood and Trunk/Doors/Front Door/Front Door Panel/Service and Repair
3. First disconnect the black 10-way electrical connector (1), then the brown 20-way electrical connector (2). If applicable, next disconnect the black
12-way electrical connector (3) from the module.
4. Remove fasteners and module from vehicle.
Installation
DOOR (MEMORY) MODULE INSTALLATION
1. Position module on door trim panel and install fasteners.