< PREV PAGE
NEXT PAGE >
Grand Cherokee 2WD V6-3.7L (2008)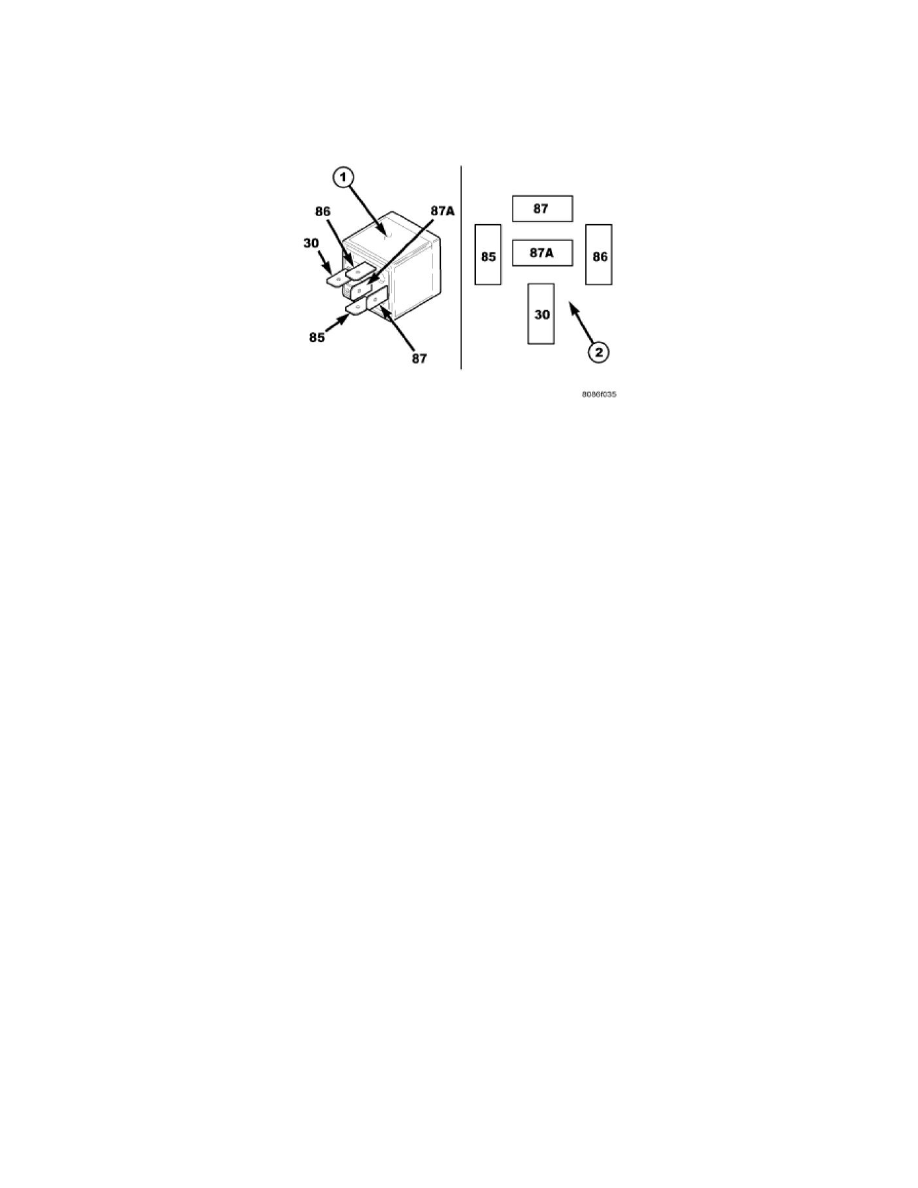 Heated Glass Element Relay: Description and Operation
Description
DESCRIPTION
The rear window defogger (EBL) relay (1) is an International Standards Organization (ISO)-type relay. Relays conforming to the ISO specifications have
common physical dimensions, current capacities, terminal functions and patterns (2). The EBL relay is a electromechanical device that switches fused
battery current to the rear window defogger grid and when equipped, switches fused battery current through a fuse in the junction block (JB) to the
outside rear view mirror heating grids. The EBL relay is energized when the relay coil is provided a ground path by the control circuitry within the
A/C-heater control.
The EBL relay is located in the JB inside the vehicle.
< PREV PAGE
NEXT PAGE >