< PREV PAGE
NEXT PAGE >
Grand Cherokee 2WD V6-3.7L (2008)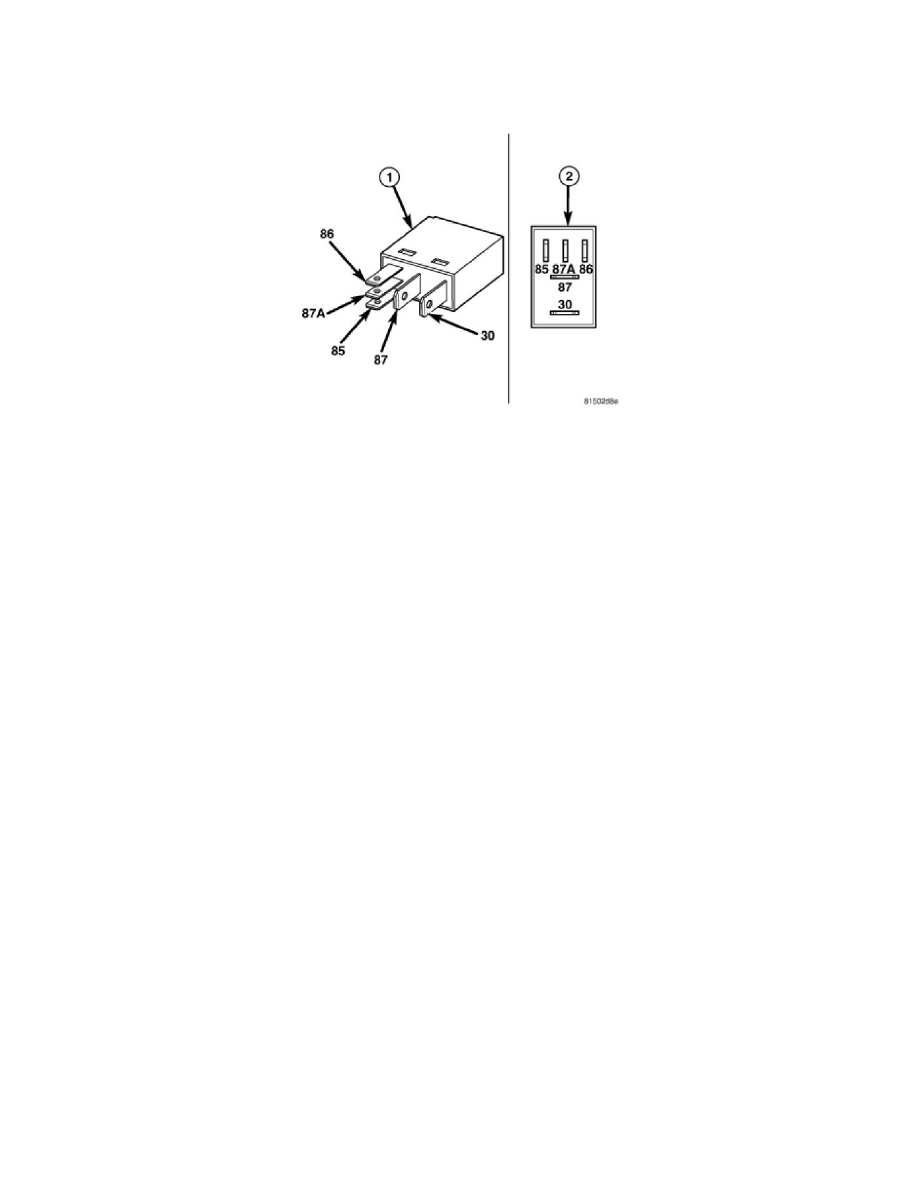 Headlamp Washer Motor Relay: Description and Operation
Description
DESCRIPTION
The headlamp washer relay (1) is a conventional International Standards Organization (ISO) micro relay. Relays conforming to the ISO specifications
have common physical dimensions, current capacities, terminal patterns (2), and terminal functions. This relay is contained within a small, rectangular,
molded plastic housing and is connected to all of the required inputs and outputs through five integral male spade-type terminals that extend from the
relay base plate.
The headlamp washer relay is located in the Integrated Power Module (IPM) in the engine compartment, near the battery. Refer to the layout label on the
underside of the IPM cover for specific relay cavity assignment information. The headlamp washer relay cannot be adjusted or repaired and, if
ineffective or damaged, the unit must be replaced.
< PREV PAGE
NEXT PAGE >