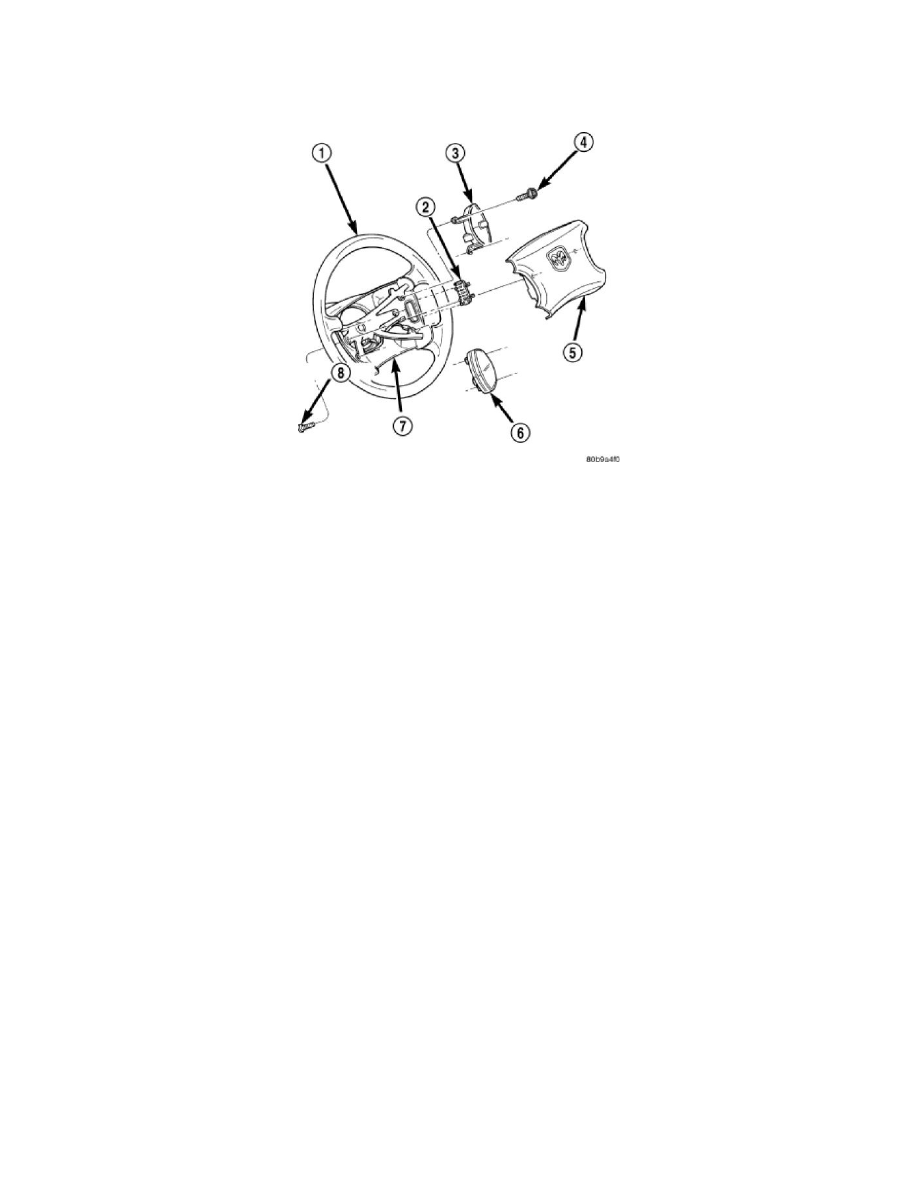 Remote Switch: Service and Repair
Installation
INSTALLATION
1. Position the remote radio switch (2) to the mounting hole on the outside of the steering wheel rear trim cover. Be certain that the connector
receptacle is oriented toward the bottom of the switch and pointed toward the center of the steering wheel.
2. Press firmly and evenly on the remote radio switch until each of the switch latches is fully engaged in the mounting hole of the steering wheel rear
trim cover.
3. Reconnect the steering wheel wire harness connector to the connector receptacle of the remote radio switch.
4. Install the speed control switch (3) (6) onto the steering wheel. See: Sensors and Switches - Cruise Control/Cruise Control Switch/Service and
Repair/Installation.
5. Install the driver side airbag (5) to the steering wheel (1). See: Restraint Systems/Air Bag Systems/Air Bag/Service and Repair/Driver Airbag -
Installation.
6. Connect the battery negative cable.