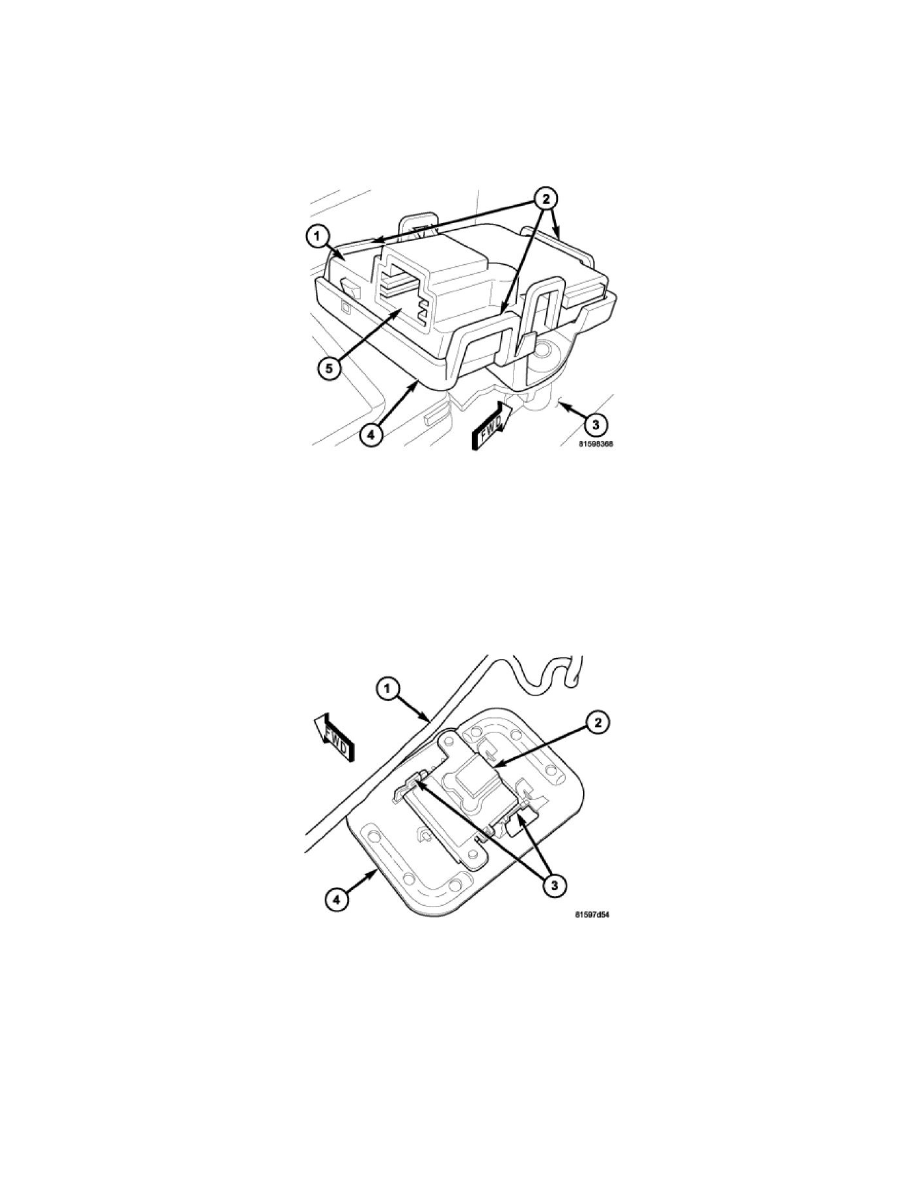 Ultrasonic Sensor: Service and Repair
Installation
Receiver
RECEIVER
1. Position the intrusion sensor receiver (1) to the mounting bracket (4) on the right front corner of the overhead console housing (3).
2. Press the receiver down until the three latch features (2) of the bracket are fully engaged.
3. Reconnect the take out of the overhead wire harness to the connector receptacle (5) on the rearward end of the receiver housing.
4. Reinstall the overhead console onto the headliner. See: Body and Frame/Interior Moulding / Trim/Console/Service and Repair/Overhead Console -
Installation.
5. Reconnect the battery negative cable.
Transmitter
TRANSMITTER
1. Carefully pull down the right rear edge of the headliner from the upper liftgate opening far enough to reach between the headliner and the roof
panel to position the intrusion sensor transmitter (2) over the locating pins of the mounting bracket (4) on the headliner substrate.
2. Press the transmitter down until the two latch features (3) of the mounting bracket are fully engaged.
3. Reconnect the take out of the overhead wire harness (1) to the connector receptacle on the right side of the transmitter housing.
4. Reinstall the trim onto the right upper D-pillar. See: Body and Frame/Interior Moulding / Trim/Trim Panel/Service and Repair/Pillar Trim/D-Pillar
Trim/Installation.
5. Reinstall the trim onto the upper liftgate opening. .