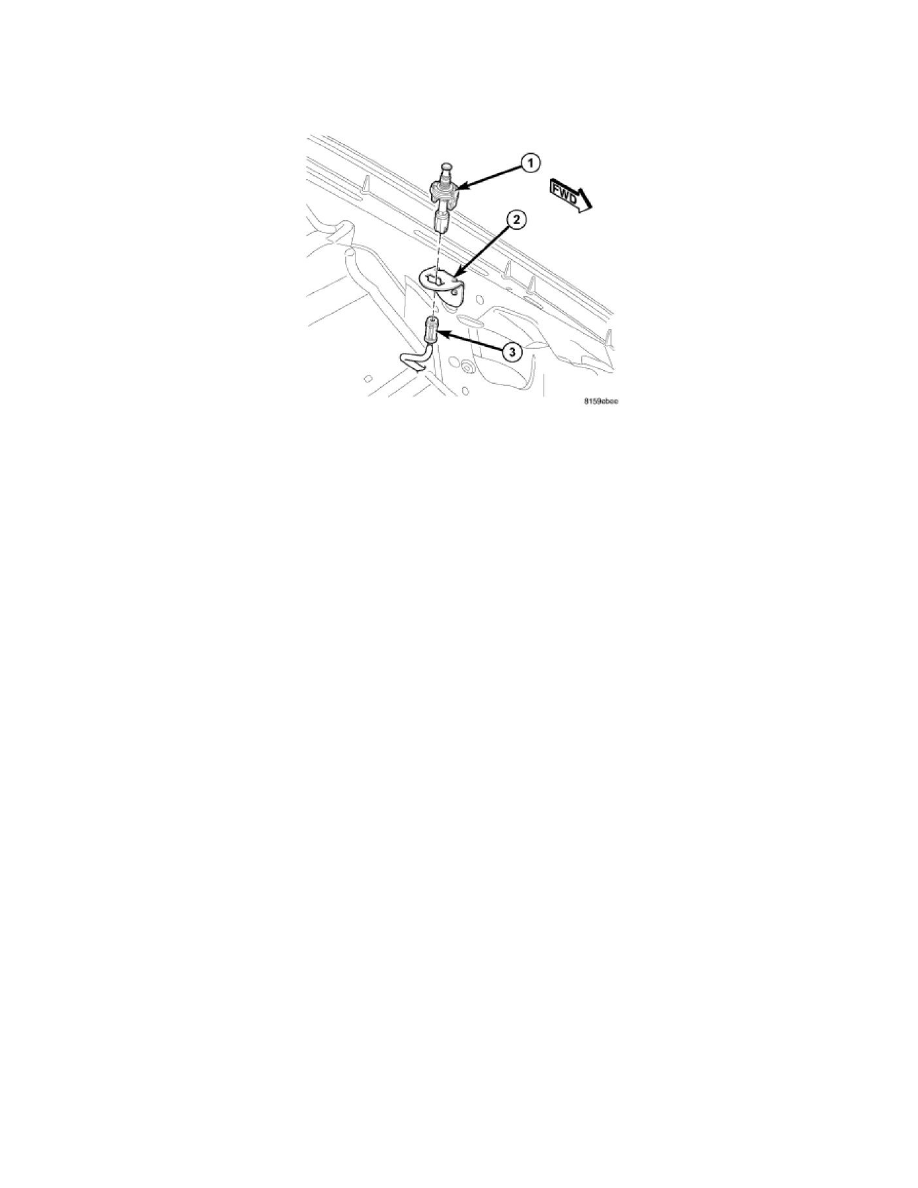 Hood Sensor/Switch (For Alarm): Service and Repair
Hood Ajar Switch - Installation
SWITCH
NOTE: Self-adjustment of the hood ajar switch is a one-time feature. If the switch is damaged, ineffective, removed or requires readjustment, it
must be replaced with a new unit.
1. Position the hood ajar switch (1) near the hole in the mounting bracket (2) on the left inner fender side shield.
2. Pull the wire harness connector (3) through the switch mounting bracket and reconnect it to the switch connector receptacle.
3. From the top of the mounting bracket, press the switch downward into the mounting hole until the integral switch latch tabs lock it into place.
4. Reconnect the battery negative cable.
5. Close and latch the hood.