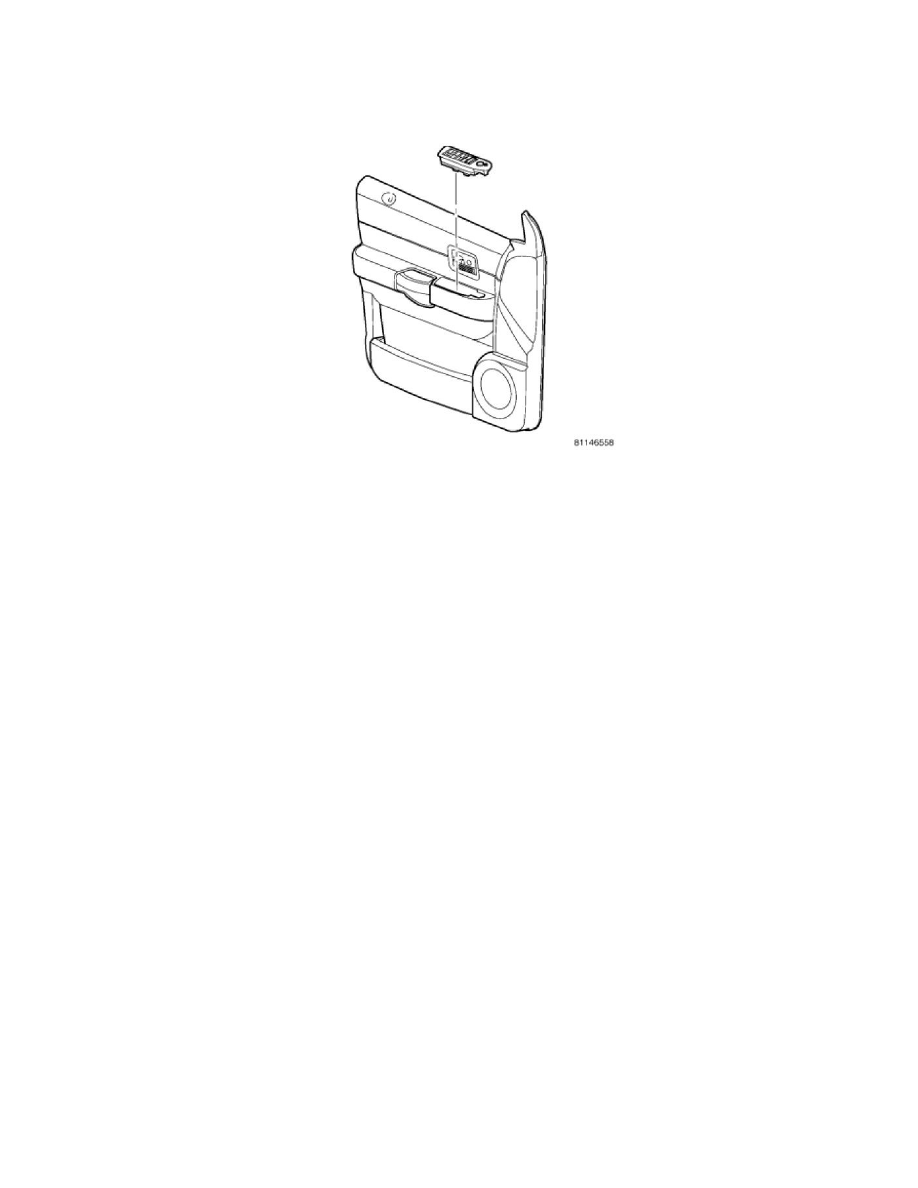 Power Mirror Switch: Description and Operation
Description
DESCRIPTION
A power mirror switch is located on the driver's door trim panel, attached to the window/lock switch. The power mirror switch includes the following:
-
Power Mirror Selector Switch -  A three-position rotary joystick switch selects the right or left power mirror for adjustment, or turns the power
mirror system Off in the center position.
-
Power Mirror Adjustment Switch -  A momentary joystick directional switch allows the driver to adjust the selected power mirror in the Up,
Down, Right or Left directions.