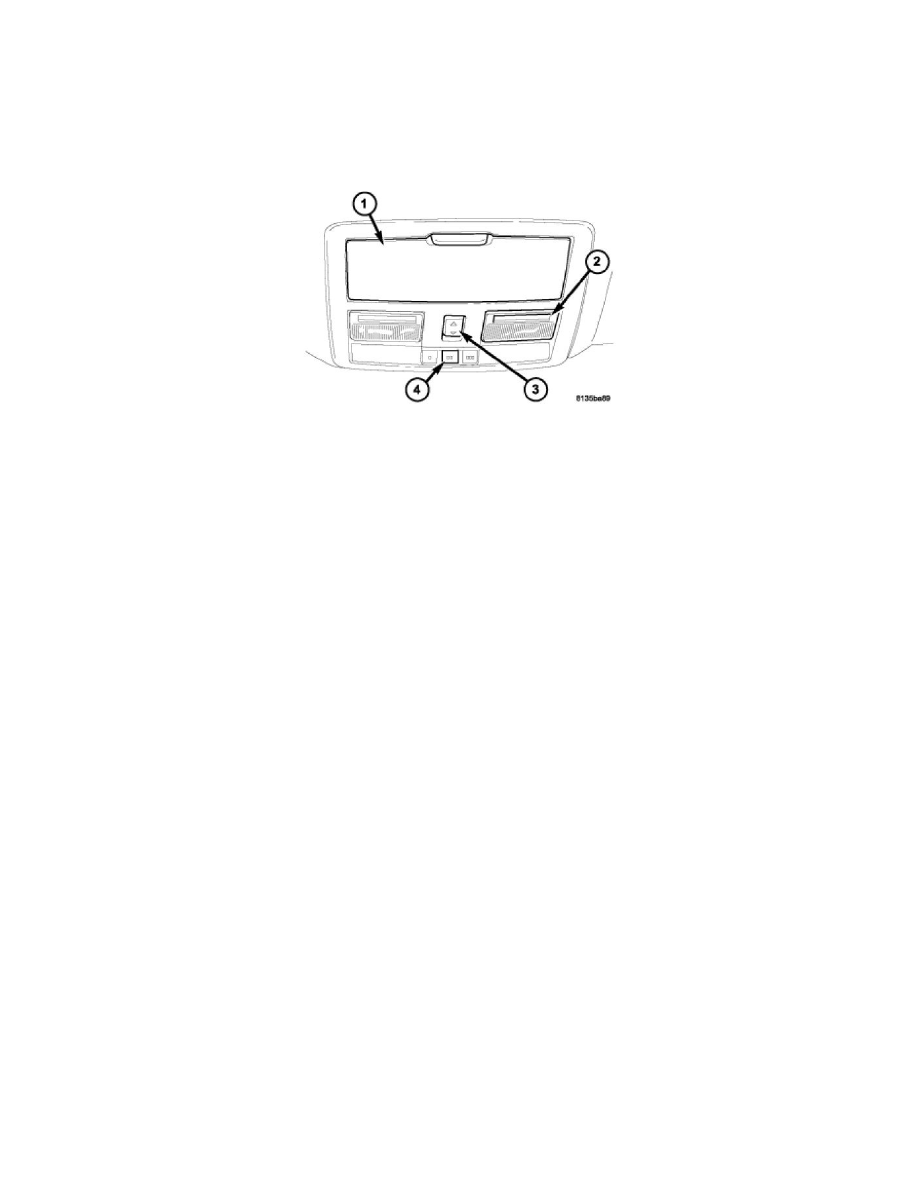 Sunroof / Moonroof Switch: Description and Operation
Sunroof Switch
Description
DESCRIPTION
The power sunroof switch (3) is a combination push-button and rocker switch module mounted in the overhead console. The sunroof switch is a direct
contact unit that is directly wired to the sunroof motor/module assembly. The sunroof switch performs the following functions:
-
Power sunroof open (back of switch pushed)
-
Power sunroof closed (front of switch pushed)
-
Power sunroof vent (switch center button pushed)
The power sunroof switch is part of the overhead console assembly and cannot be replaced separately. If the switch is damaged or inoperative
the overhead console must be replaced, See: Body and Frame/Interior Moulding / Trim/Console/Service and Repair/Overhead Console -
Removal. 
Operation
OPERATION
The power sunroof switch is hard wired to the sunroof motor/module assembly. The switch receives battery current from the motor/module when the 
ignition switch is in the RUN and ACCESSORY positions or the vehicle Accessory Delay System is active. When one of the switch positions is pressed
it sends battery current back to the motor/module, signaling it to move the power sunroof to the appropriate position. The motor/module will perform one
of the following functions:
-
Power sunroof open (back of switch pushed)
-
Power sunroof closed (front of switch pushed)
-
Power sunroof vent (switch center button pushed)