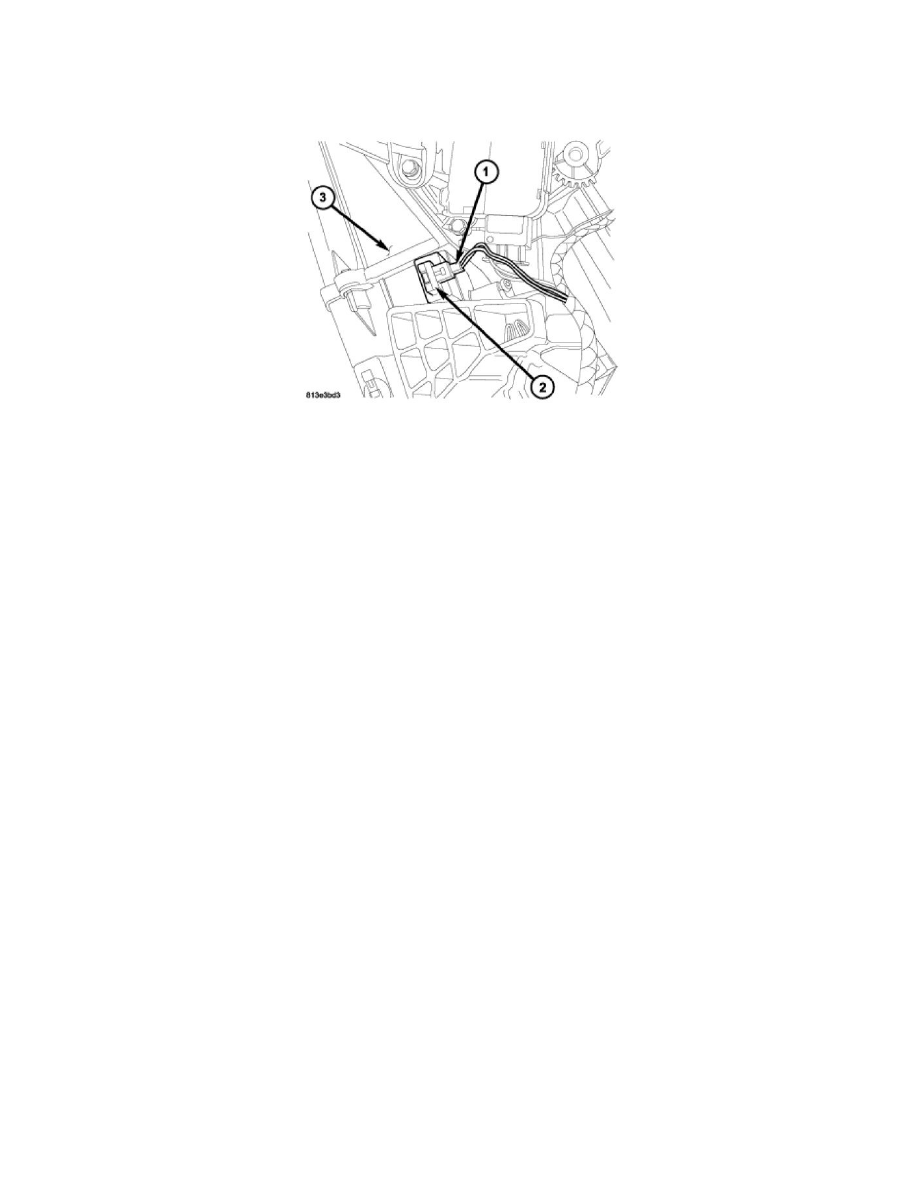 Evaporator Temperature Sensor / Switch: Service and Repair
Installation
INSTALLATION
NOTE: LHD model shown. RHD model similar.
1. Install the evaporator temperature sensor (2) into the left side of the HVAC housing (3). Make sure that the sensor retaining clips are fully engaged
in the housing.
2. Connect the HVAC wire harness connector (1) to the evaporator temperature sensor.
3. On LHD models, install the instrument panel silencer onto the driver side of the instrument panel.
4. On RHD models, install the glove box into the instrument panel See: Body and Frame/Interior Moulding / Trim/Glove Compartment/Service and
Repair/Instrument Panel Glove Box - Installation.
5. Reconnect the negative battery cable.