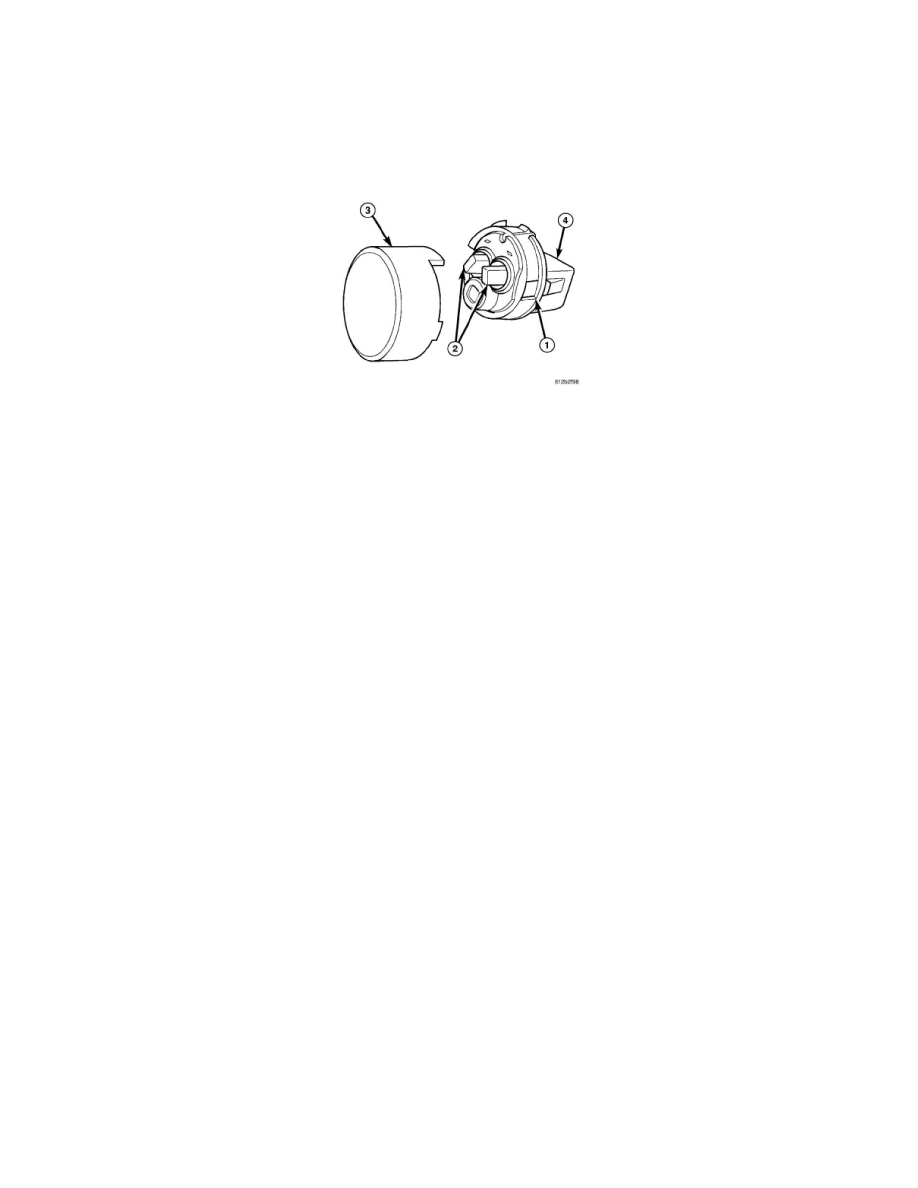 Solar Sensor: Description and Operation
Sensor-Sun
Description
DESCRIPTION
NOTE: Typical sun sensor assembly shown.
The automatic temperature control (ATC) heating-A/C system uses a sun sensor assembly (1) to measure sun light intensity. The sun sensor assembly
incorporates two sun sensors (2) within a molded plastic case which is mounted to the instrument panel and a clear lens (3) that protrudes through the
defroster grille. The wire harness receptacle (4) connects the sun sensors to the vehicle electrical system through a wire lead and connector of the
instrument panel wire harness.
Operation
OPERATION
The ATC heating-A/C system uses two sun sensors to balance the system in response to side-to-side variations in sun light intensity. Passengers in sun
and shadow require different functional settings because they experience very different temperatures. The sun sensor assembly provides data to the A/C
heater control to help determine proper mode and blend-air door positions and blower motor speeds. The sun sensors are not thermistor type sensors, but
rather photo diodes. For this reason the sun sensors responds to sun light intensity rather than temperature. The sun sensor assembly is also used to sense
day and night conditions for automatic headlight control on MTC equipped vehicles.
The sun sensor is diagnosed using a scan tool See: Heating and Air Conditioning/Testing and Inspection/Component Tests and General
Diagnostics/Heating-A/C System Diagnostics.
The sun sensor assembly cannot be adjusted or repaired and must be replaced if found inoperative or damaged.