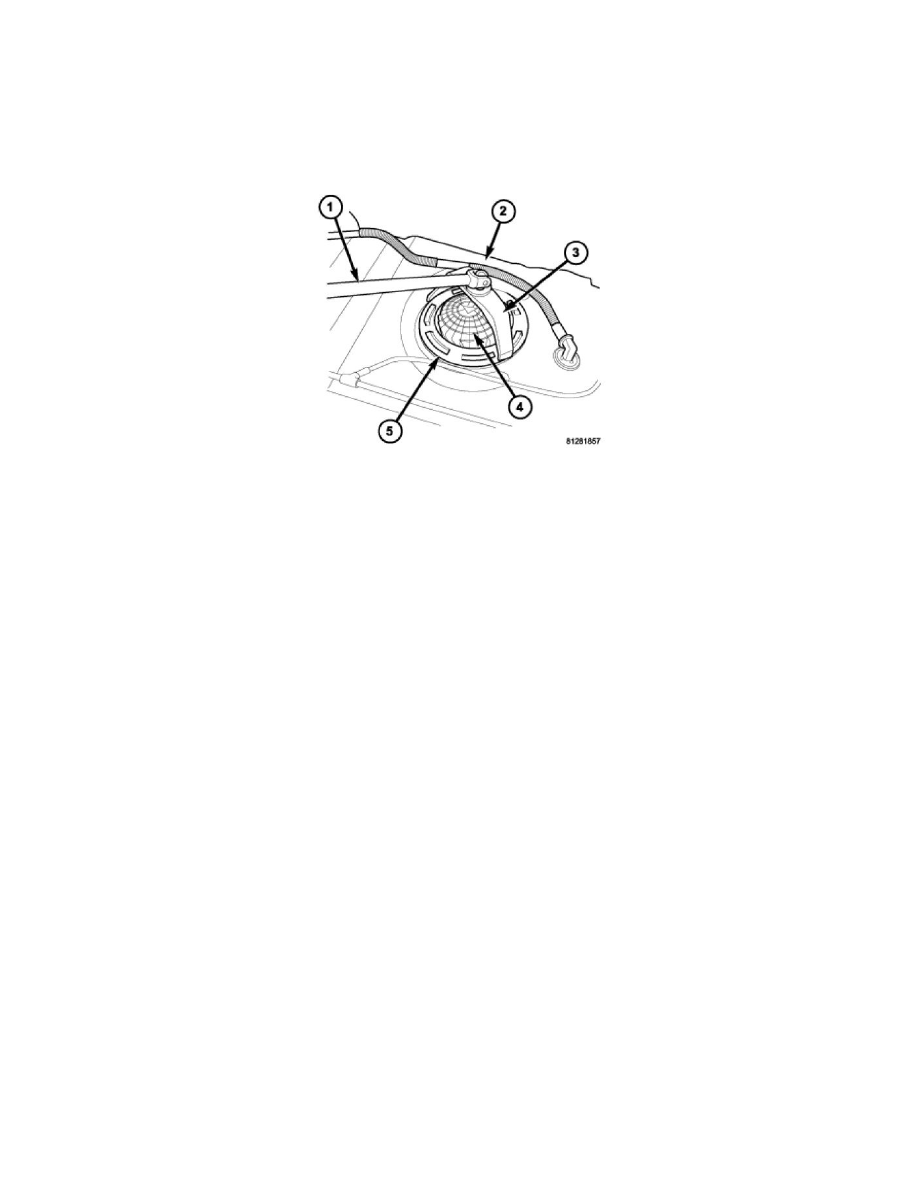 Fuel Gauge Sender: Service and Repair
Fuel Pump Module - Removal
REMOVAL
WARNING: The fuel system is under a constant pressure (even with the engine off). Before servicing the fuel pump module, the fuel system
pressure must be released. See: Engine, Cooling and Exhaust/Engine/Cylinder Head Assembly/Fuel Pressure Release/Service and Repair
1. Drain and remove fuel tank. See: Powertrain Management/Fuel Delivery and Air Induction/Fuel Tank/Service and Repair/Fuel Tank - Removal.
2. Note rotational position of module before attempting removal. An indexing arrow is located on top of module for this purpose.
3. Position Lockring Remover/Installer 9340 (3) into notches on outside edge of lockring (5).
4. Install 1/2 inch drive breaker bar (1) to tool 9340 (3).
5. Rotate breaker bar counter-clockwise to remove lockring.
6. Remove lockring. The module will spring up slightly when lockring is removed.
7. Remove module from fuel tank. Be careful not to bend float arm while removing.