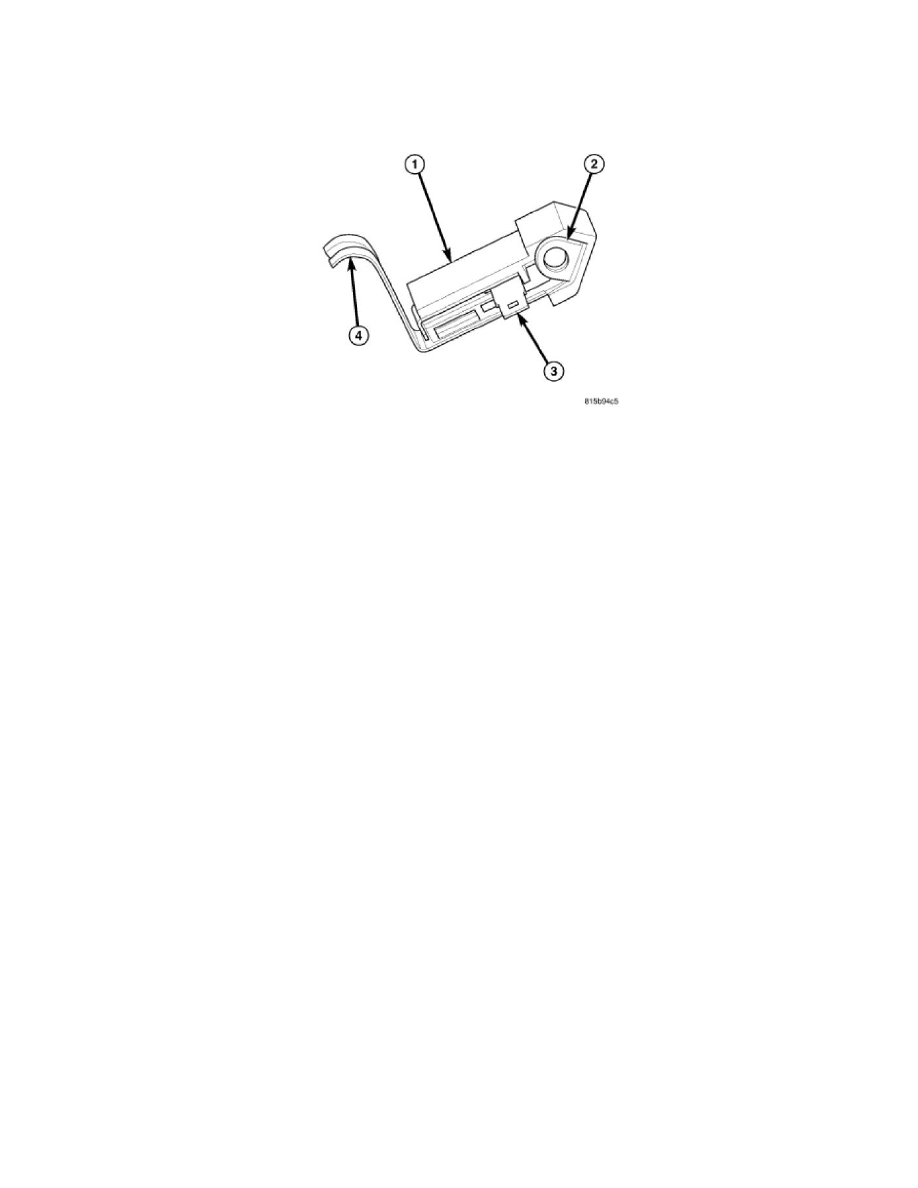 Parking Brake Warning Switch: Description and Operation
Description
DESCRIPTION
The park brake switch (1) is located on the park brake lever mechanism on the floor panel transmission tunnel below the center floor console. This 
switch includes a spade-type output terminal (3) that connects the switch to the vehicle electrical system through a dedicated take out and connector of
the instrument panel wire harness. The output terminal is integral to the stationary contact within a molded plastic insulator.
A locating tab on the insulator engages a slot in the park brake lever mechanism for positive switch location. External to the insulator is a movable leaf
contact with an integral grounding lug (2) on one end and an integral actuating lever and follower (4) on the opposite end. The switch is secured to and
grounded by a single screw to the park brake lever mechanism.
The park brake switch cannot be adjusted or repaired and, if ineffective or damaged, it must be replaced.