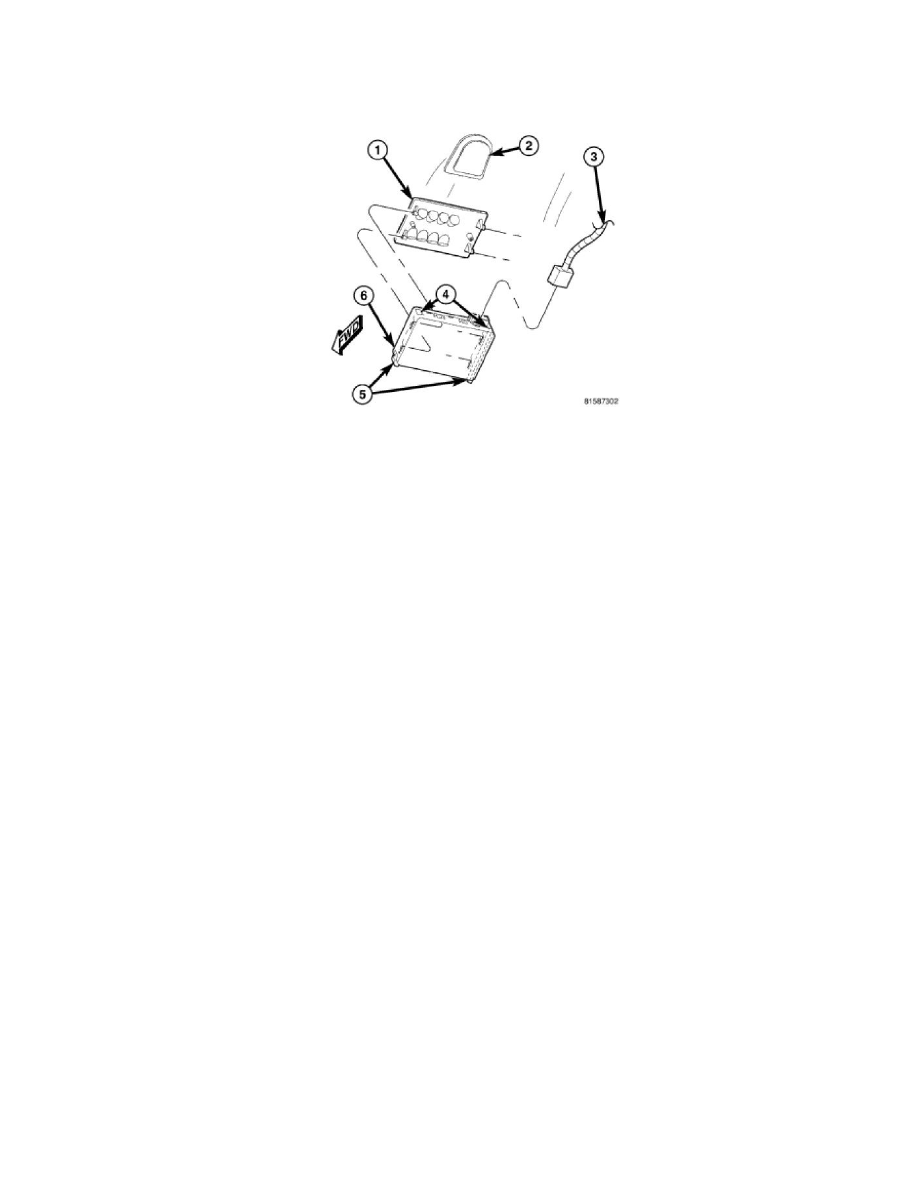 Ambient Light Sensor: Service and Repair
Removal
REMOVAL
1. Disconnect and isolate the battery negative cable.
2. Remove the inside rear view mirror from the mounting button (2) on the windshield. See: Body and Frame/Mirrors/Service and Repair/Rear View
Mirror - Removal/Inside Rear View Mirror.
3. From the upper (connector) side of the Rain Sensor Module (RSM) (6) housing, use a small screwdriver inserted into the rectangular opening (4)
on each outboard side to depress the two sliding cam locks (5) downward until they protrude from the lower side of the housing.
4. Gently pull each sliding cam lock downward from the bottom of the RSM housing far enough to release them from the mounting bracket (1) on the
windshield.
5. Remove the RSM from the mounting bracket.
6. Disconnect the overhead wire harness (3) connector from the RSM.