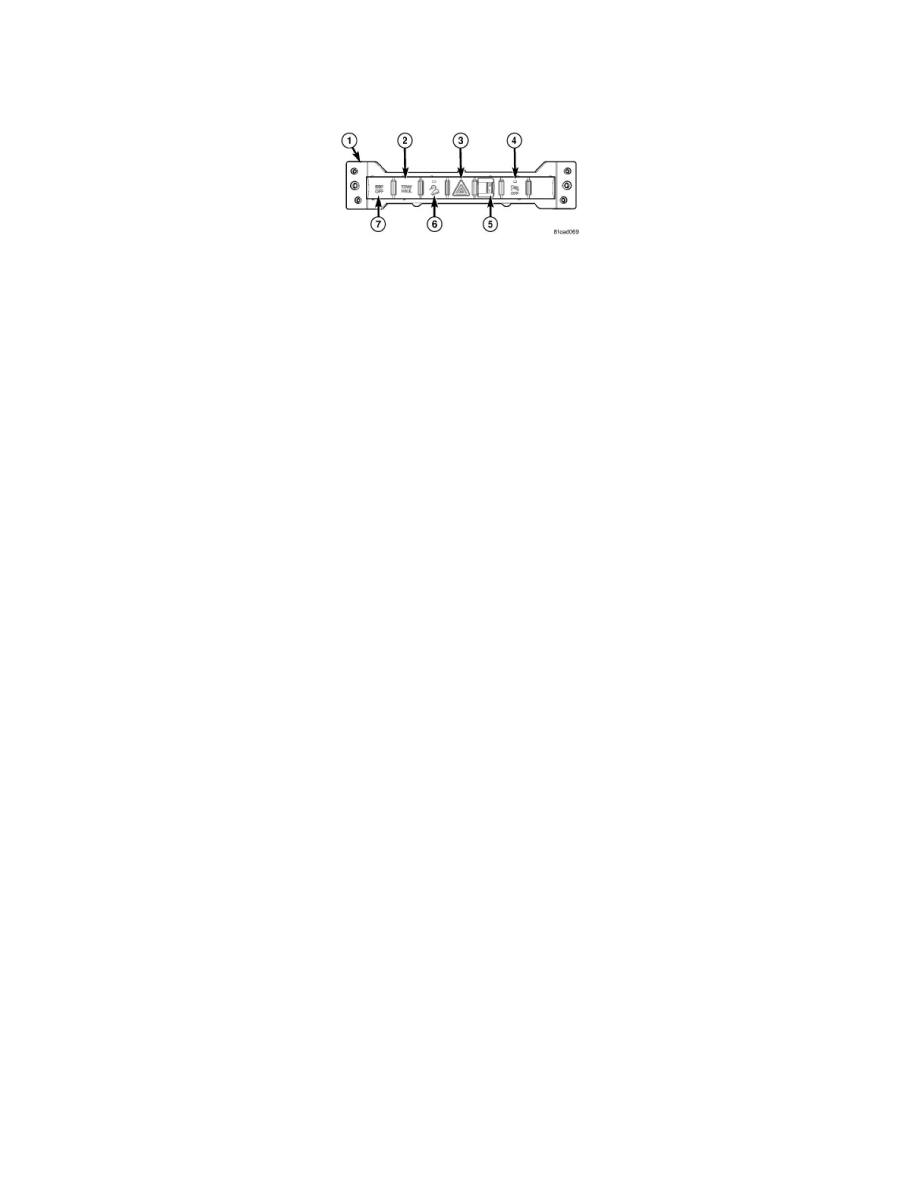 Headlamp Alignment Switch: Description and Operation
Description
DESCRIPTION
The headlamp leveling switch (5) is used only on vehicles manufactured for certain markets where the headlamp leveling system is required. The
headlamp leveling switch is integral to the upper instrument panel switch pod (1), which is secured to the instrument panel center bezel just above the
heater and air conditioner controls. Only the switch bezel and thumbwheel are visible on the outer surface of the switch pod bezel. The switch
thumbwheel is marked with the numbers 0 , 1 , 2  and 3 , which indicates each of the four switch detent positions. Each higher number represents a lower
aiming position of the headlamp beam relative to the road surface.
The headlamp leveling switch has panel lamps dimmer controlled illumination for night visibility. The black, molded plastic switch pod housing encloses
the switch thumbwheel mechanism and the leveling switch circuitry including the switch contacts and a series resistor configuration. A connector
receptacle is integral to the back of the switch pod housing. The switch is connected to the vehicle electrical system through a dedicated take out and
connector of the instrument panel wire harness.
The headlamp leveling switch cannot be adjusted or repaired and, if ineffective or damaged, the entire upper switch pod unit must be replaced. See:
Sensors and Switches - Accessories and Optional Equipment/Integrated Accessory Switch Assembly/Service and Repair/Instrument Panel Switch Pod -
Removal.