< PREV PAGE
NEXT PAGE >
Grand Cherokee 2WD V6-3.7L (2008)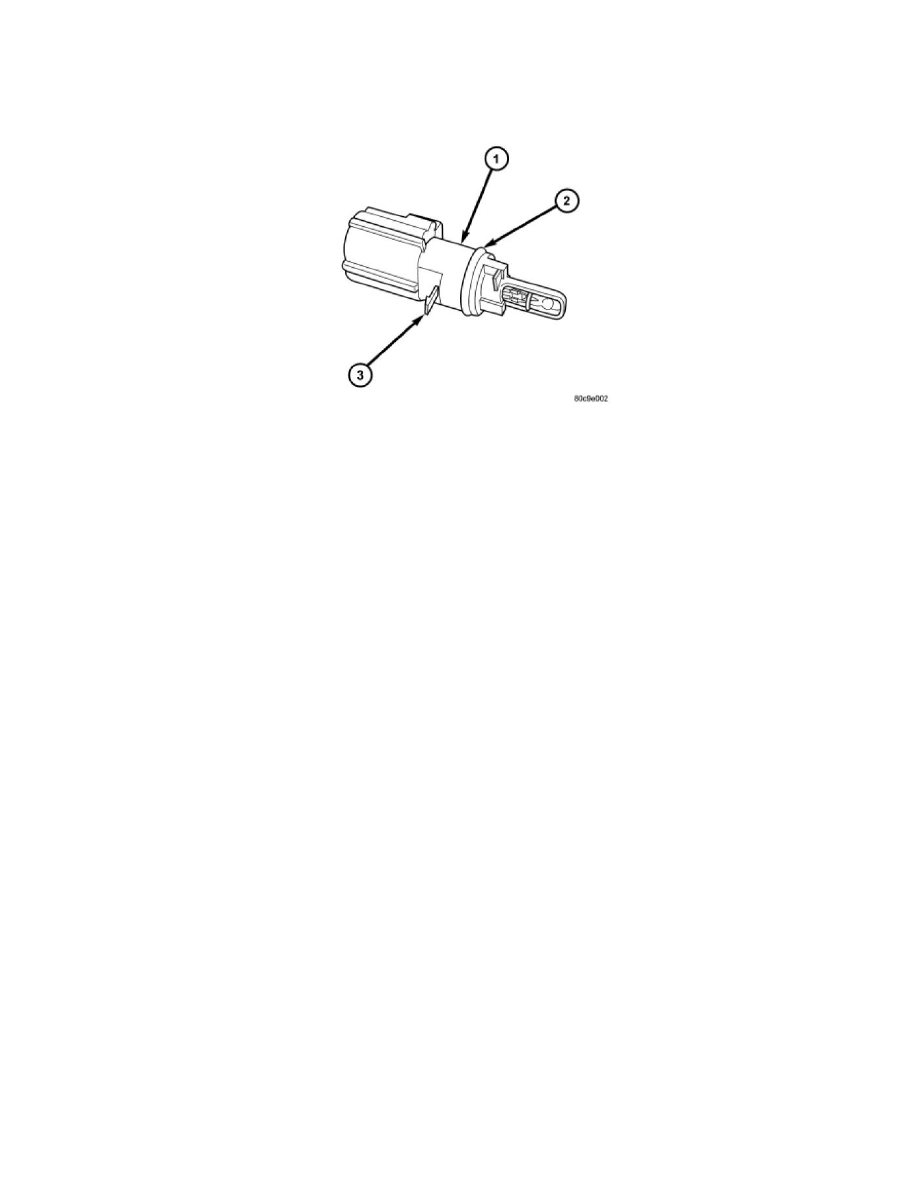 Intake Air Temperature Sensor: Service and Repair
Removal
3.7L
The intake manifold air temperature (IAT) sensor) is installed into the air inlet tube.
1. Disconnect electrical connector from IAT sensor.
2. Clean dirt from air inlet tube at sensor base.
3. Gently lift on small plastic release tab (3) and rotate sensor about 1/4 turn counter-clockwise for removal.
4. Check condition of sensor o-ring (2).
< PREV PAGE
NEXT PAGE >