< PREV PAGE
NEXT PAGE >
Grand Cherokee 2WD V6-3.7L (2008)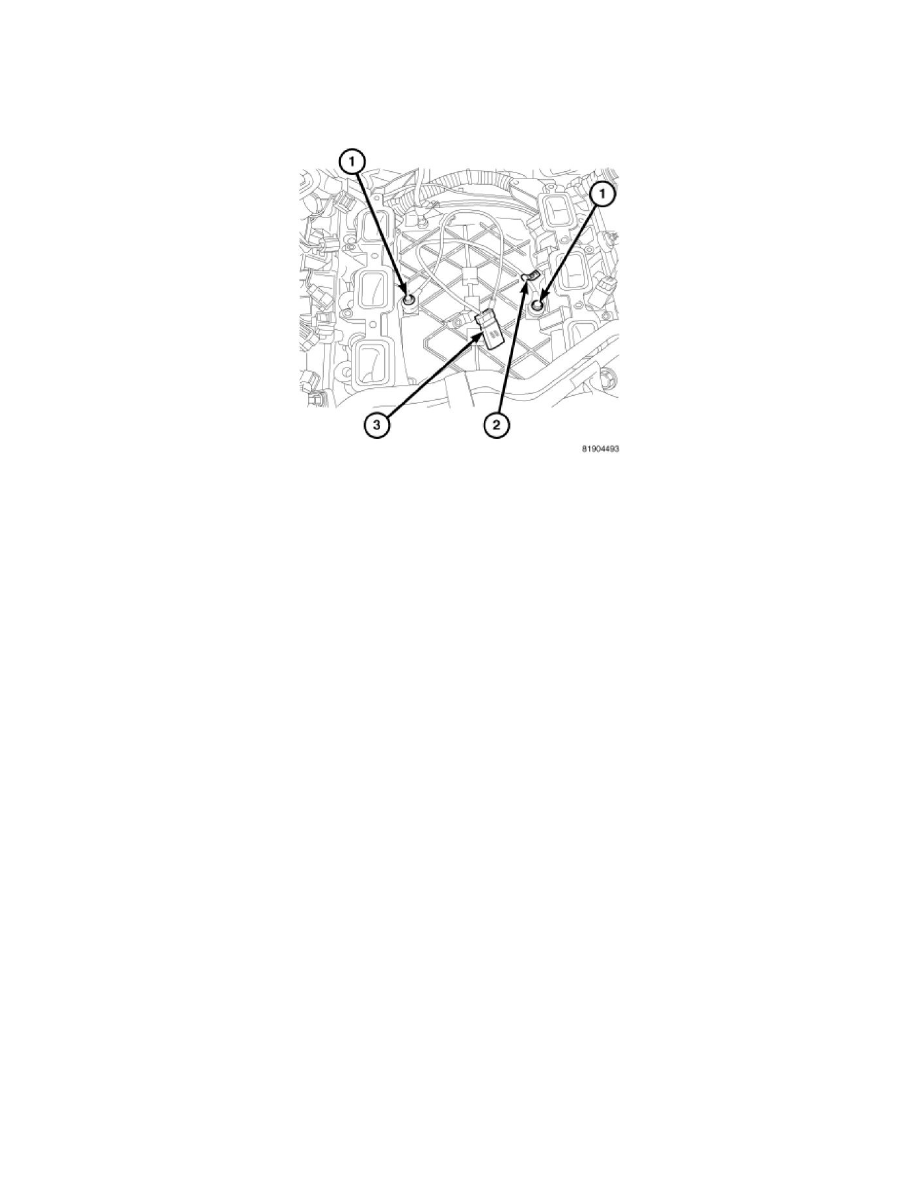 Knock Sensor: Service and Repair
Removal
3.7L
The two knock sensors (1) are bolted into the cylinder block under the intake manifold. The two sensors share a common wiring harness using one
electrical connector (3). Because of this, they must be replaced as a pair.
NOTE: The left sensor is identified by an identification tag (LEFT) (2). It is also identified by a larger bolt head. The Powertrain Control
Module (PCM) must have and know the correct sensor left/right positions. Do not mix the sensor locations.
1. Remove intake manifold See: Engine, Cooling and Exhaust/Engine/Intake Manifold/Service and Repair/Intake Manifold - Installation.
2. Disconnect knock sensor dual pigtail harness from engine wiring harness. This connection is made near rear of engine.
3. Remove both sensor mounting bolts. Note foam strip on bolt threads. This foam is used only to retain the bolts to sensors for plant assembly. It is
not used as a sealant. Do not apply any adhesive, sealant or thread locking compound to these bolts.
4. Remove sensors from engine.
< PREV PAGE
NEXT PAGE >