< PREV PAGE
NEXT PAGE >
Grand Cherokee 2WD V6-3.7L (2008)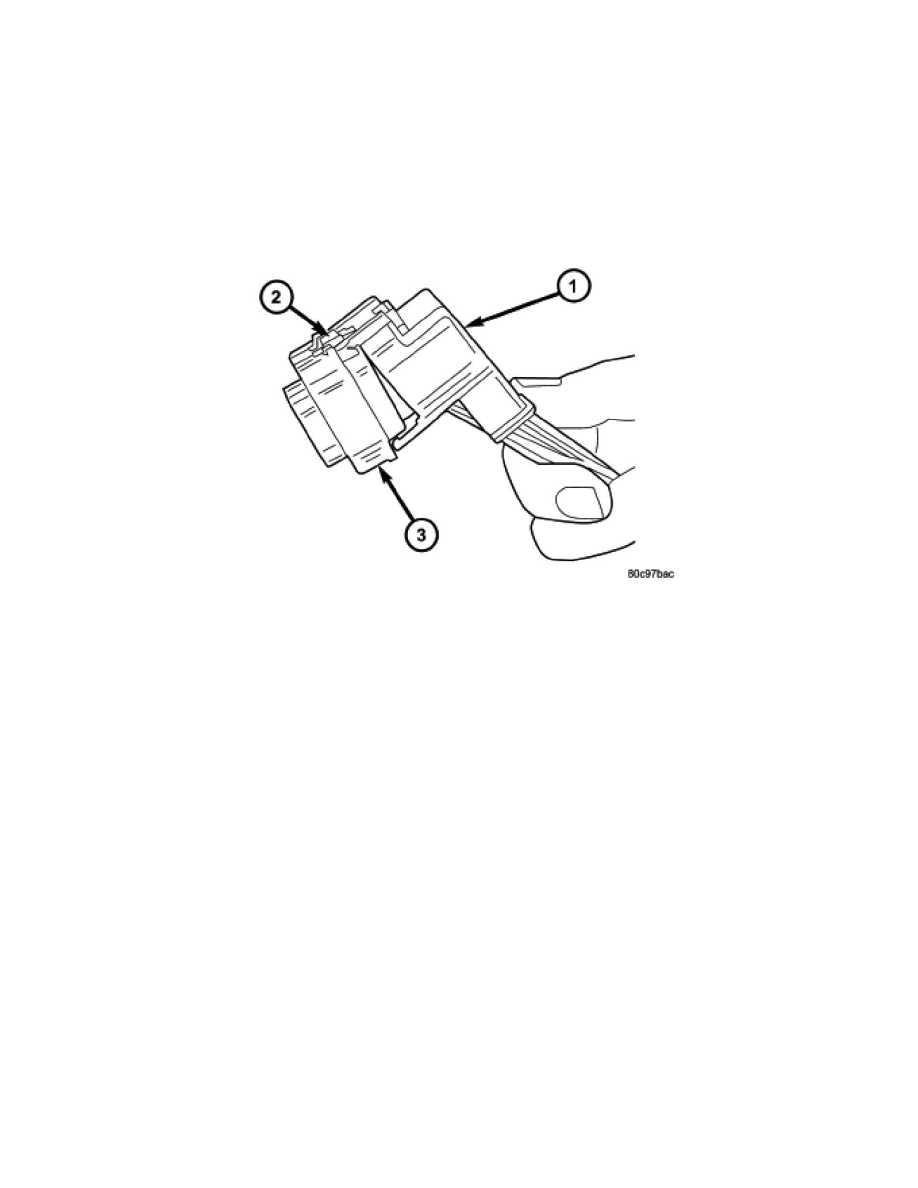 connectors, and pins) within that group. For example, the Auto Shutdown Relay is most likely to be found in Group 30, so it is shown there complete. It
can, however, be shown partially in another group if it contains some associated wiring.
Splice diagrams 8W-70 show the entire splice and provide references to other sections the splices serves. Section 8W-70 only contains splice diagrams
that are not shown in their entirety somewhere else in the wiring diagrams.
Section 8W-80 shows each connector and the circuits involved with that connector. The connectors are identified using the name/number on the diagram
pages.
Removal
REMOVAL
1. Disconnect battery.
2. Release Connector Lock (2).
3. Disconnect the connector (3) being repaired from its mating half/component.
4. Remove the dress cover (if applicable) (1).
< PREV PAGE
NEXT PAGE >