< PREV PAGE
NEXT PAGE >
Grand Cherokee 2WD V6-3.7L (2008)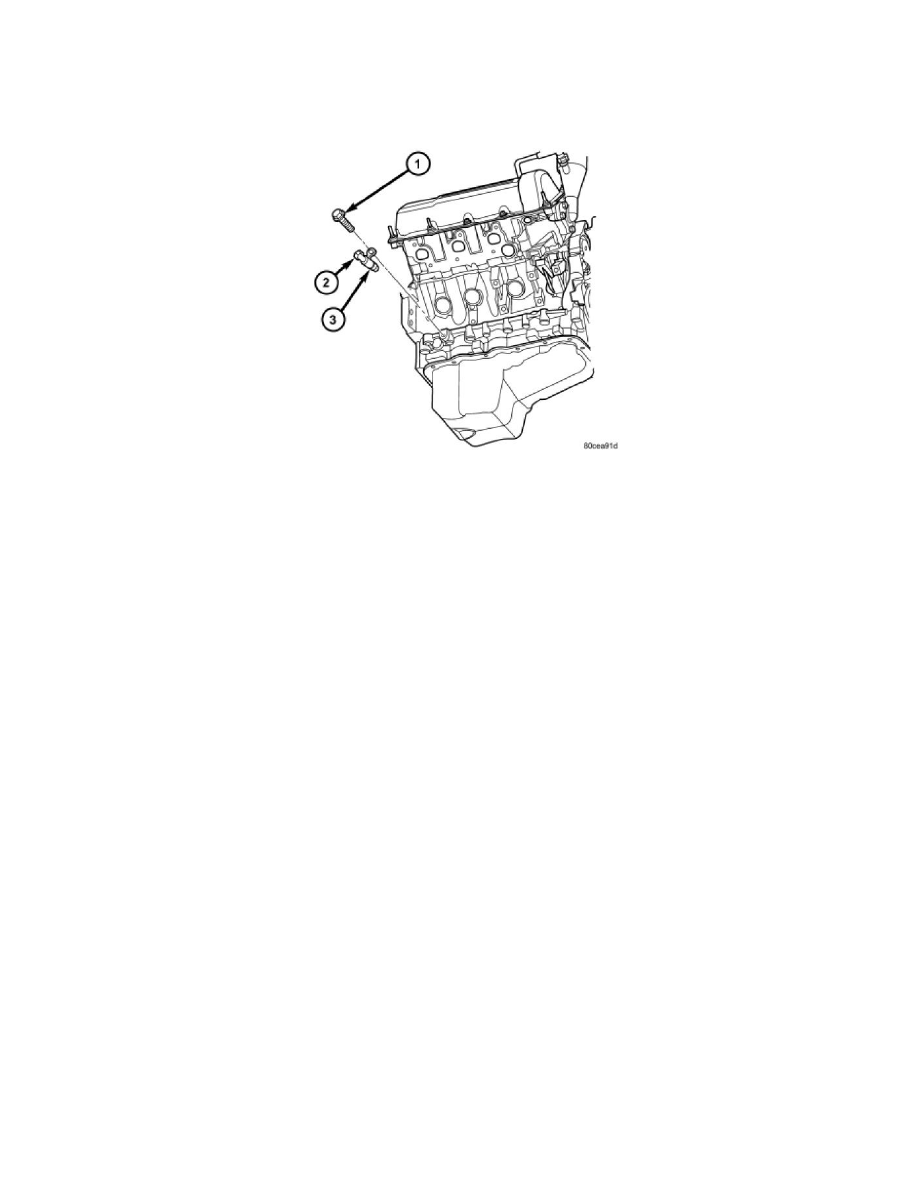 Crankshaft Position Sensor: Service and Repair
Crankshaft Position Sensor - Removal
3.7L
The Crankshaft Position (CKP) sensor (2) is mounted into the right rear side of the cylinder block. It is positioned and bolted into a machined hole.
1. Raise vehicle.
2. Disconnect sensor electrical connector.
3. Remove sensor mounting bolt (1).
4. Carefully twist sensor from cylinder block.
5. Check condition of sensor o-ring (3).
< PREV PAGE
NEXT PAGE >