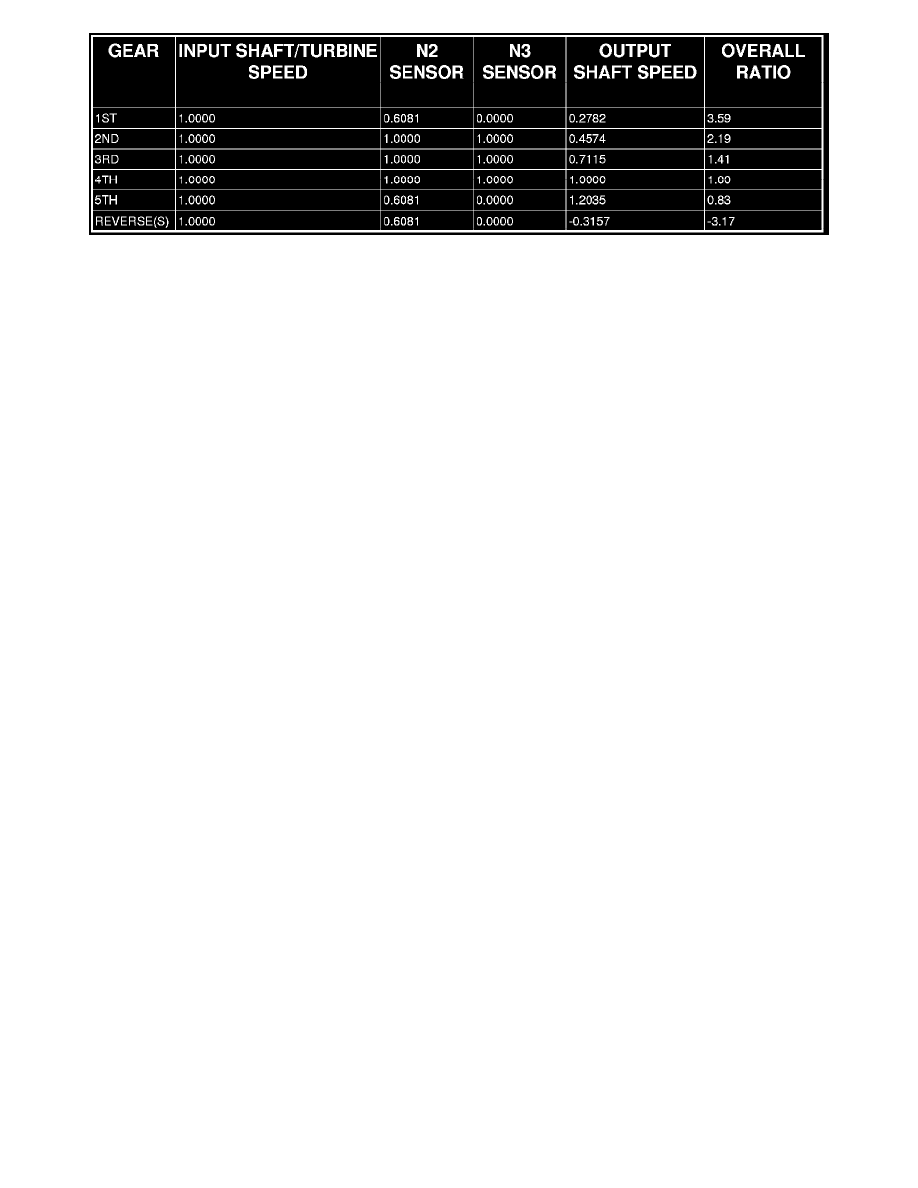 Based on the preceding chart, it appears that N3 sensor is redundant and provides no additional information. However, the TCM needs to know Input
Shaft/Turbine speed. Since the N2 sensor is not directly tied to the Input Shaft, the N3 sensor is required to inform the TCM to divide the N2 value by
0.6081 or 1.0000 to calculate actual Turbine speed.