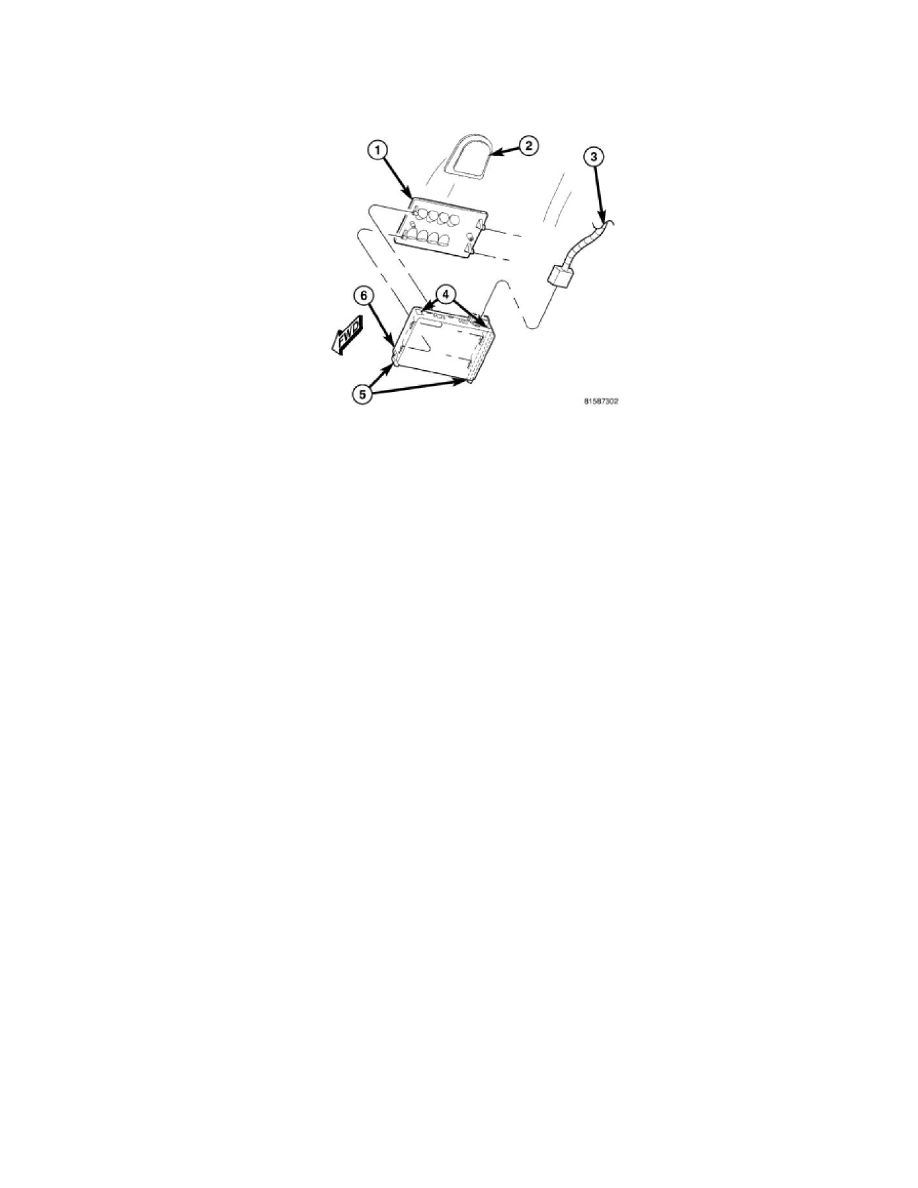 Rain Sensor: Service and Repair
Installation
INSTALLATION
1. Be certain that the two sliding cam locks (5) extend downward (installation position) from the lower side (the side opposite the connector) of the
Rain Sensor Module (RSM) housing (6).
2. Reconnect the overhead wire harness (3) connector to the RSM.
3. Position the RSM over the mounting bracket (1) on the windshield glass below the inside rear view mirror mounting button (2).
4. Push the RSM housing firmly and evenly against the mounting bracket to seat it, then press the two sliding cam locks upward from the lower side
of the housing until they are fully engaged and flush with the housing.
5. Reinstall the inside rear view mirror onto the mounting button on the windshield. See: Body and Frame/Mirrors/Service and Repair/Rear View
Mirror - Installation.
6. Reconnect the battery negative cable.