NEXT PAGE >
Liberty 4WD V6-3.7L (2009)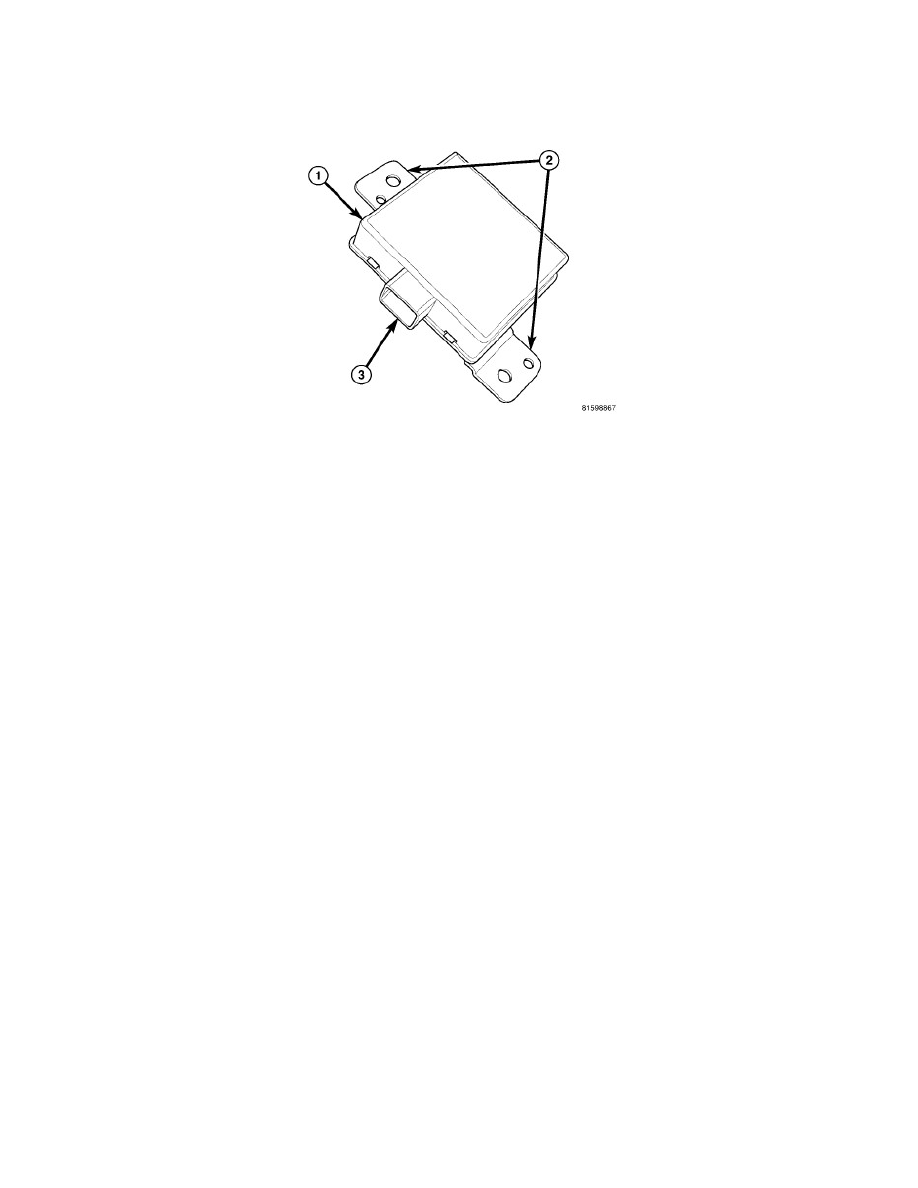 Alarm Module: Description and Operation
Intrusion Module - Description
DESCRIPTION
An intrusion module (1) is part of the premium version of the Vehicle Theft Alarm (VTA) in the Vehicle Theft Security System (VTSS). The premium
version of the VTA is only available in vehicles built for certain markets, where the additional features offered by this system are required. The intrusion
module is located in the passenger compartment. This unit is designed to work in conjunction with the intrusion sensor transmitter and intrusion sensor
receiver to provide interior motion detection and serves as the interface between the Totally Integrated Power Module (TIPM), the ElectroMechanical
Instrument Cluster (EMIC) (also known as the Cab Compartment Node/CCN) and the alarm siren.
The molded plastic intrusion module housing has two integral mounts (2) that are secured by two push-in plastic fasteners to the left inner D-pillar just
below the belt line. The module is concealed beneath the quarter inner trim panel. Concealed within the molded plastic housing is the circuitry of the
module, which includes a microprocessor. The module is connected through an integral connector receptacle (3) to the vehicle electrical system by a take
out and connector of the body wire harness.
The intrusion module unit cannot be adjusted or repaired and, if ineffective or damaged, it must be replaced.
NEXT PAGE >