< PREV PAGE
NEXT PAGE >
Wagoneer L6-242 4.0L VIN L FI (1989)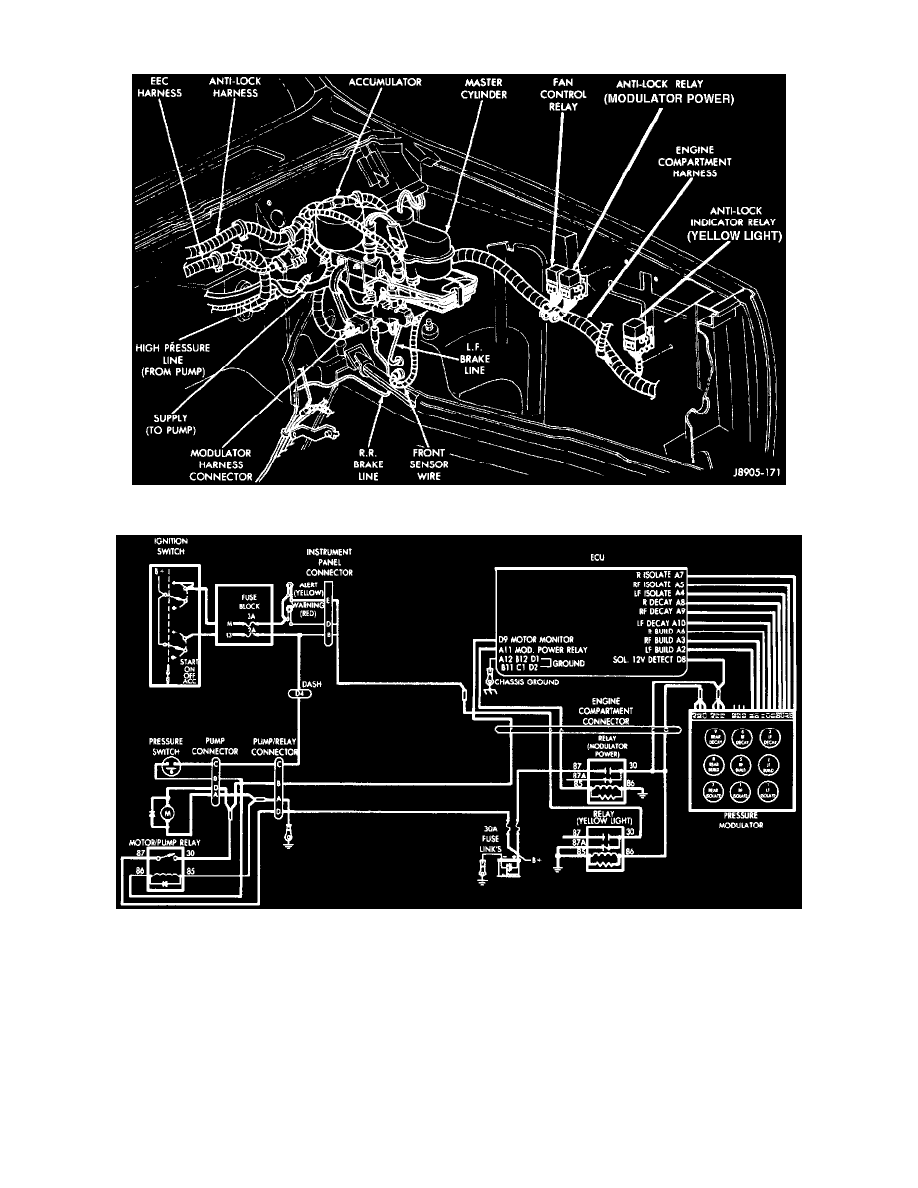 ABS Light Relay: Description and Operation
Fig. 25 - Modulator Power, Yellow Light Relays Location and Harness Layout
Fig. 27 - Relay Circuitry
YELLOW LIGHT RELAY
The modulator power and yellow light relays are both resistor suppressed and are both located under the hood on the left inner fender panel (fig.
25).
When the system is powered up (2 seconds after engine start-up), the Electronic Control Unit (ECU) supplies power (12 Volts) to the modulator
solenoids through the modulator power relay (fig. 27). When the modulator power relay closes, battery power is sent to the yellow light relay
which opens and turns the yellow light off during normal operation.
< PREV PAGE
NEXT PAGE >