< PREV PAGE
NEXT PAGE >
TD5 Defender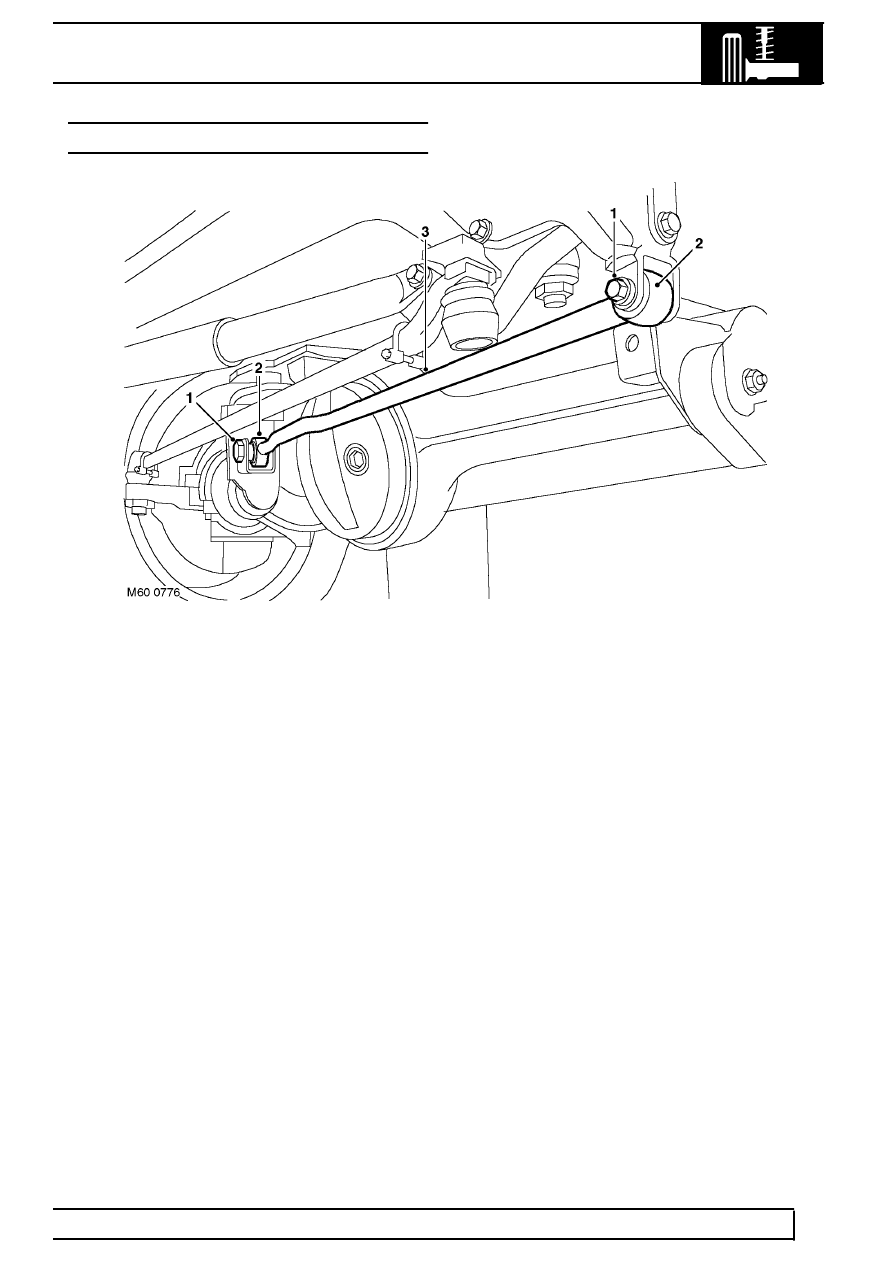 FRONT SUSPENSION
1
DESCRIPTION AND OPERATION
FRONT SUSPENSION - FROM 02MY
1. Bolts
2. Bushes
3. Panhard rod
Changes have been incorporated to improve the durability of the suspension. The current Panhard rods are
forged. New Panhard rods are introduced which are fabricated from tubular steel and are handed.
The rods are fitted with larger bushes which use M16 bolts in place of the M14 bolts. The torque for the new bolts
is raised to 230 Nm (170 lbf.ft).
The Panhard rod support brackets are now fabricated from upgraded steel which allows the higher torque figure to
be applied to the fixing bolts.
< PREV PAGE
NEXT PAGE >