< PREV PAGE
NEXT PAGE >
TD5 Defender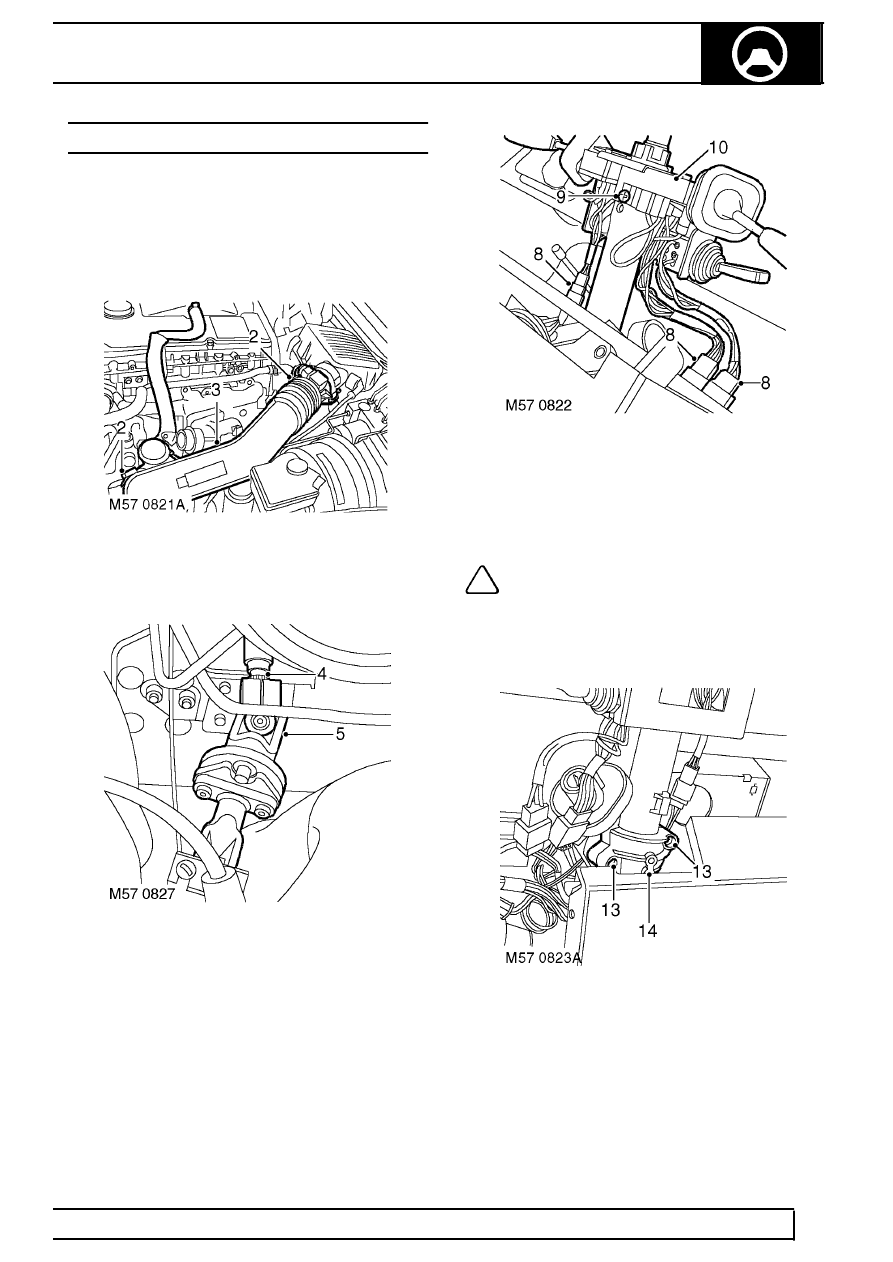 STEERING
1
REPAIR
STEERING COLUMN - UPPER - Td5
Service repair no - 57.40.01
Remove
1. Ensure road wheels and steering wheel are set
in the straight ahead position.
2. Loosen 2 clips securing air inlet pipe between
turbo and inlet air filter.
3. Remove air inlet pipe.
4. Mark relationship between the upper steering
column and the lower steering column universal
joint.
5. Remove bolt securing upper column to lower
column universal joint.
6. Remove steering colum nacelle. See this
Section.
7. Remove instrument pack. See
INSTRUMENTS, Repair.
8. Disconnect 3 column switch multiplugs.
9. Loosen column switch clamping screw.
10. Remove column switch assembly from steering
column.
11. Disconnect 4 Lucars from rear of ignition switch.
NOTE: Take note of Lucars correct fitted
position. Details can also be found in the
Electrical Reference Library.
12. Remove passive coil. See ELECTRICAL,
Repair.
13. Drill out 2 shear bolts securing ignition barrel to
column.
14. Remove ignition barrel.
< PREV PAGE
NEXT PAGE >