< PREV PAGE
NEXT PAGE >
TD5 Defender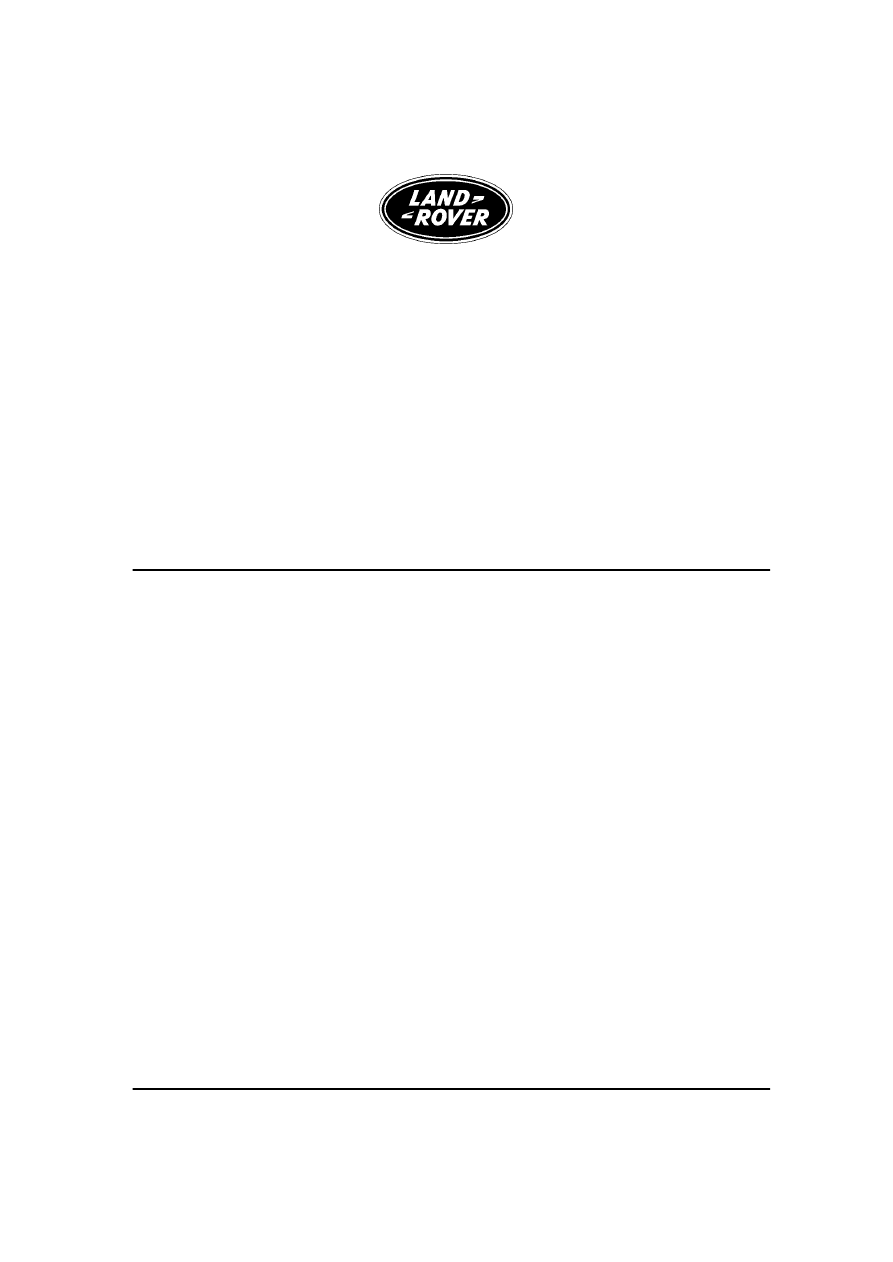 DEFENDER 1999 & 2002 MY
WORKSHOP MANUAL SUPPLEMENT
& BODY REPAIR MANUAL
This Supplement supersedes Workshop Manual VDR 100250
and should be used in conjunction with the following Manuals:
Workshop Manual - Defender 300 Tdi LRL 0097
Overhaul Manual - R380 gearbox LRL 0003 3rd edition
Overhaul Manual - LT230T Transfer gearbox LRL 0081 3rd edition
Publication Part No. LRL 0410ENG (2nd Edition)

Land Rover 2001
All rights reserved. No part of this publication may be reproduced, stored in a retrieval system or transmitted in any form, electronic,
mechanical, recording or other means without prior permission from Land Rover.
< PREV PAGE
NEXT PAGE >