< PREV PAGE
NEXT PAGE >
Discovery I (LJ) V8-3.9L (1994)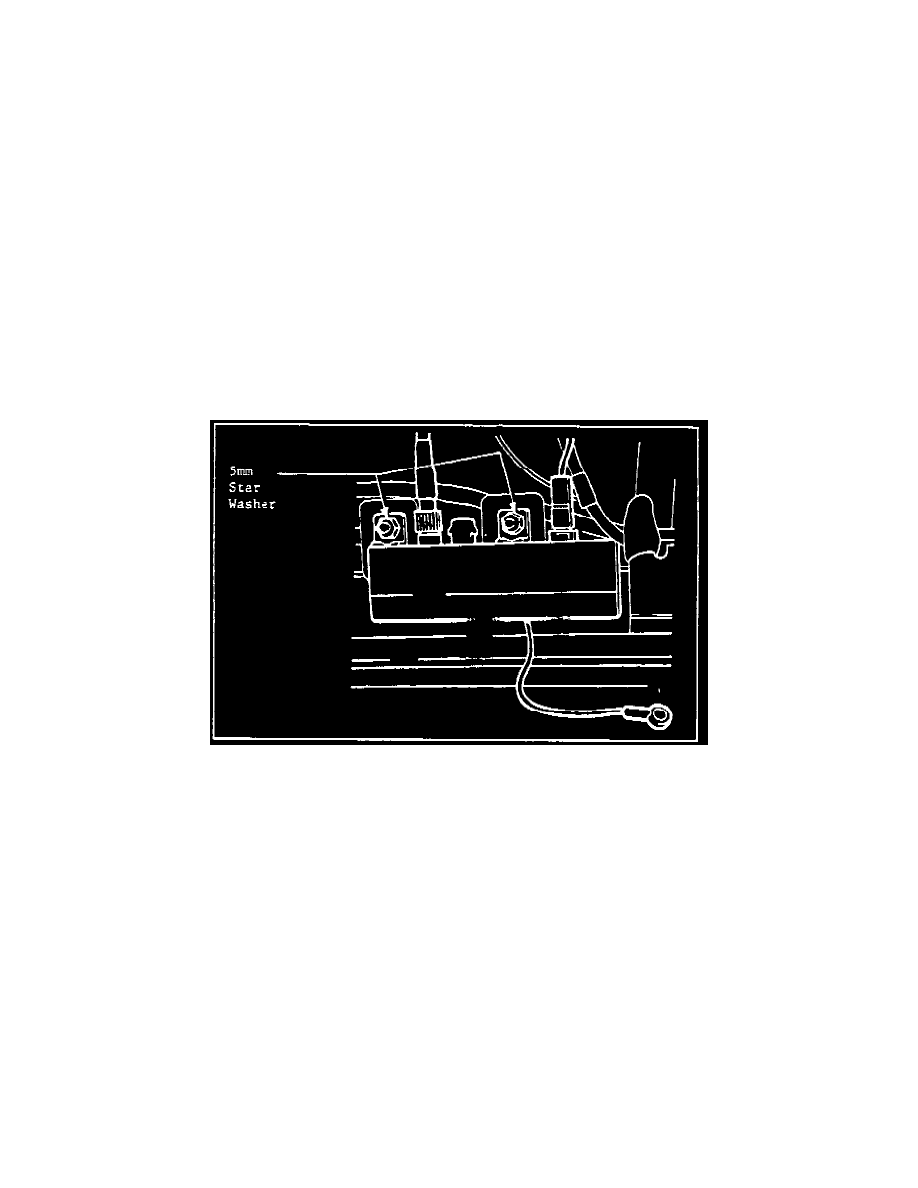 Antenna Amplifier: All Technical Service Bulletins
Radio - Interference & Poor AM Reception
Bulletin: P93/86-O11
Section: Product
Date: 12/28/93
Model: Range Rover
Applicable to: USA/CND
Subject:
RADIO INTERFERENCE AND POOR AM RECEPTION
We have received reports of poor AM reception and interference on 1993-94 vehicles equipped with the "diversity antenna system. In some cases,
engine ignition, brake light switch, turn signal flashers and speedometer transducer noises may be heard through the speakers. This condition has been
traced to a poor ground contact between the AM/FM antenna amplifier (part no. PRC9O35) and its mounting bracket on the right side roof rail. The
bracket is painted during assembly, with the paint acting as an insulator, preventing a ground path through the amplifier housing.
WORK PROCEDURE
On a customer complaint of the described problems, remove the headliner as outlined in Section 76 of the Workshop Manual. Detach the amplifier from
its mounting bracket and clean the contact sides of the mounting tabs. Scrape and sand paint from the roof rail around the mounting studs as shown in the
illustration. Place a locally sourced 5 mm star washer on each mounting stud, reattach the amplifier and secure firmly to the roof rail. Re-install the
headliner.
NOTE:
The left side amplifier is the secondary FM signal source and is only operational when the signal to the right side amplifier is weak. On a customer
complaint of poor FM reception only, the same procedure may be applied to this unit.
WARRANTY INFORMATION
Claim Type: R
Fault Code: L
Labor Operation: 865089/26 1.75 hrs.
< PREV PAGE
NEXT PAGE >