< PREV PAGE
NEXT PAGE >
Discovery I (LJ) V8-3.9L (1994)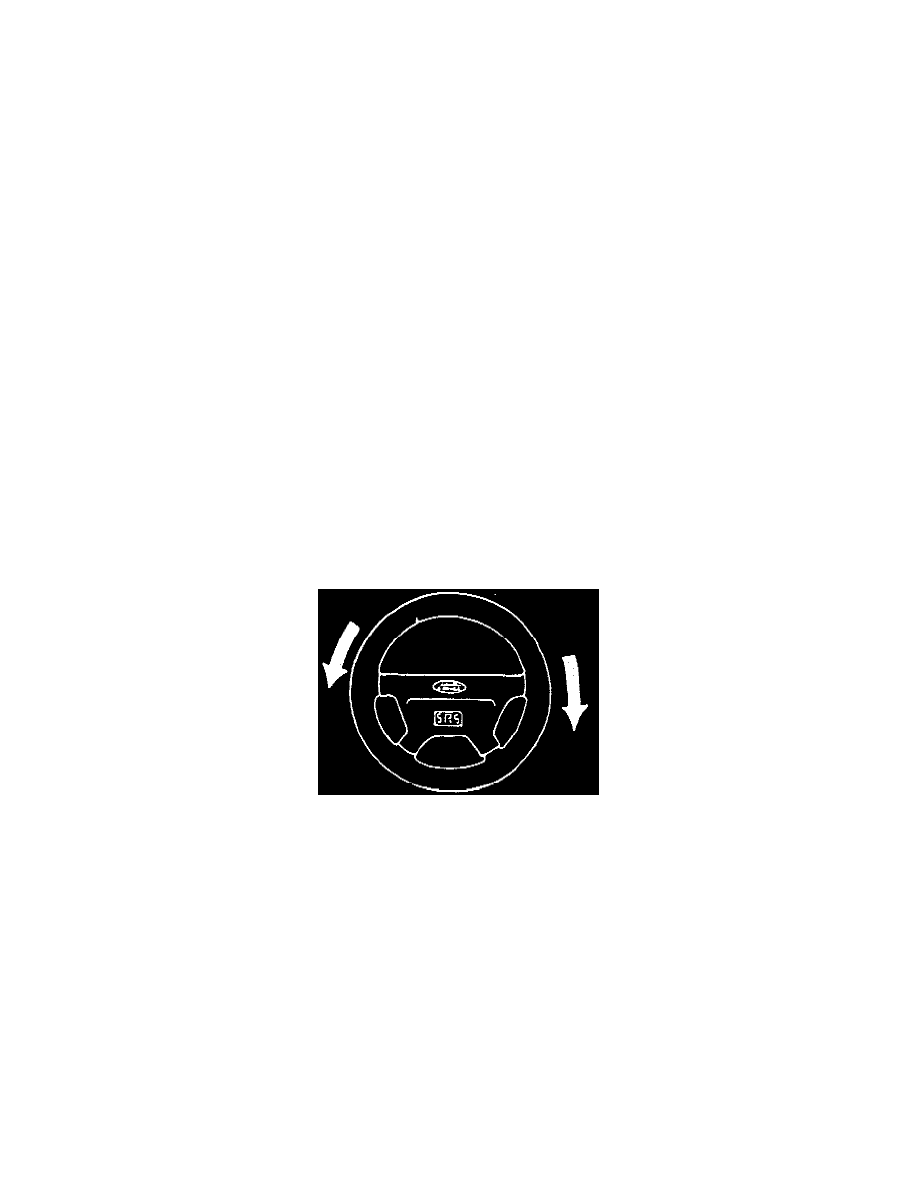 Alignment: Customer Interest
Steering Wheel/Column Lock - Misaligned
NO. 57/06/94/US
DATE: 18/03/94
MODEL
Range Rover Discovery
AFFECTED VEHICLES
Range Rover from VIN LH 647645
Discovery from VIN LH 081991
SUBJECT
Steering Wheel Alignment
DETAIL
Initial feedback from prior-consultation, implemented from the VIN numbers above (Known as 1995 Model Year in some markets) has identified a
number of vehicles that have steering wheels misaligned by more than 45 degrees.  Under normal circumstances misalignment of less than 45 degrees
can be adjusted at the drag link, refering to bulletin 57/05/94. In instances where the misalignment is greater than 45 degrees refer to the procedure listed.
ACTION REQUIRED
At Predelivery Inspection check and adjust the steering wheel as necessary.
PARTS INFORMATION
Not applicable.
PROCEDURE
1.
Centralize the steering box, (refer to bulletin 57/04/94) using dowel location.
2.
Steering wheel should be on center.
3.
Steering column should be locked.
4.
If steps 1 to 3 are correct proceed to method (A) Step 9 or method (B) Step 14
NOTE
If steering wheel only is misaligned follow method A, if however steering column lock is misaligned follow method B.
Method (A) ALIGN STEERING WHEEL ONLY
1.
Disconnect battery leads, negative lead first. 
2.
Remove the air bag assembly (if applicable), refer to Workshop manual section 76.
3.
Remove the steering wheel, refer to the workshop manual section 57.
4.
Centralize the cruise control cassette (if fitted) (refer to bulletin 57/04/94).
5.
Ensure direction indicator cancelling dogs are horizontal.
6.
Refit the steering wheel on center and tighten to 45 Nm (33 lb.ft.)
7.
Refit the air bag (if applicable)
8.
Reconnect the battery and switch the ignition on, monitor the SRS light (if applicable) to ensure it extinguishes.
CAUTION
< PREV PAGE
NEXT PAGE >