< PREV PAGE
NEXT PAGE >
Discovery I (LJ) V8-3.9L (1994)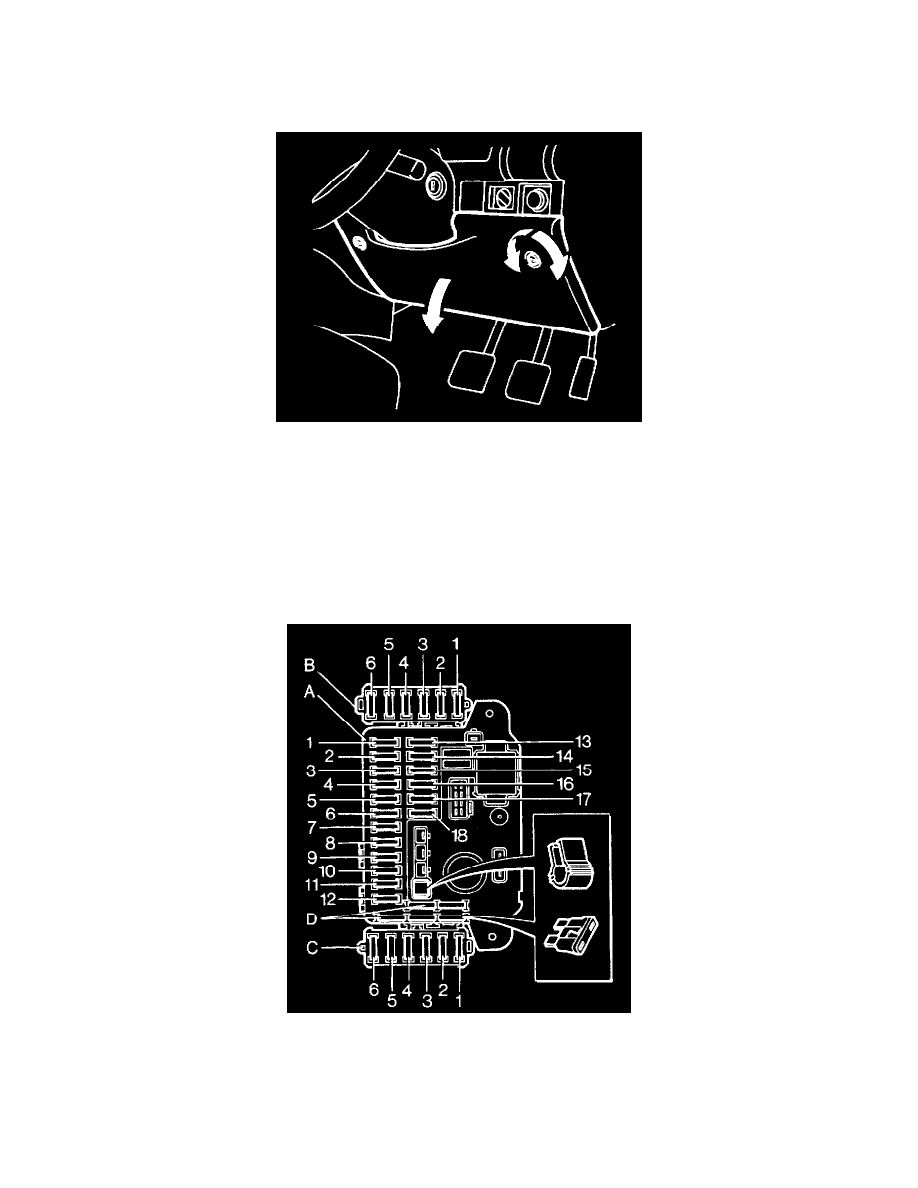 Fuse: Locations
Fuse & Fuse Box Identification and Location
Fuse Box
Right Hand Drive shown
The interior fusebox is fitted below the steering column, behind the trim panel. It comprises of three integral units.
"A" = Main fusebox.
"B" = Satellite fusebox 2.
"C" = Satellite fusebox 1. 
A label in the fusebox cover shows the circuits protected, the fuse rating and their locations. Access is by releasing the fixing screws and lowering the
panel.
'A' Main fusebox
1. Stop lights, direction indicators 
15A
2.  LH side light 
10A
3.  Radio/cassette/CD player 
10A
4.  RH headlight main beam 
10A
5.  LH headlight main beam 
10A
6.  Cigar lighter 
20A
< PREV PAGE
NEXT PAGE >