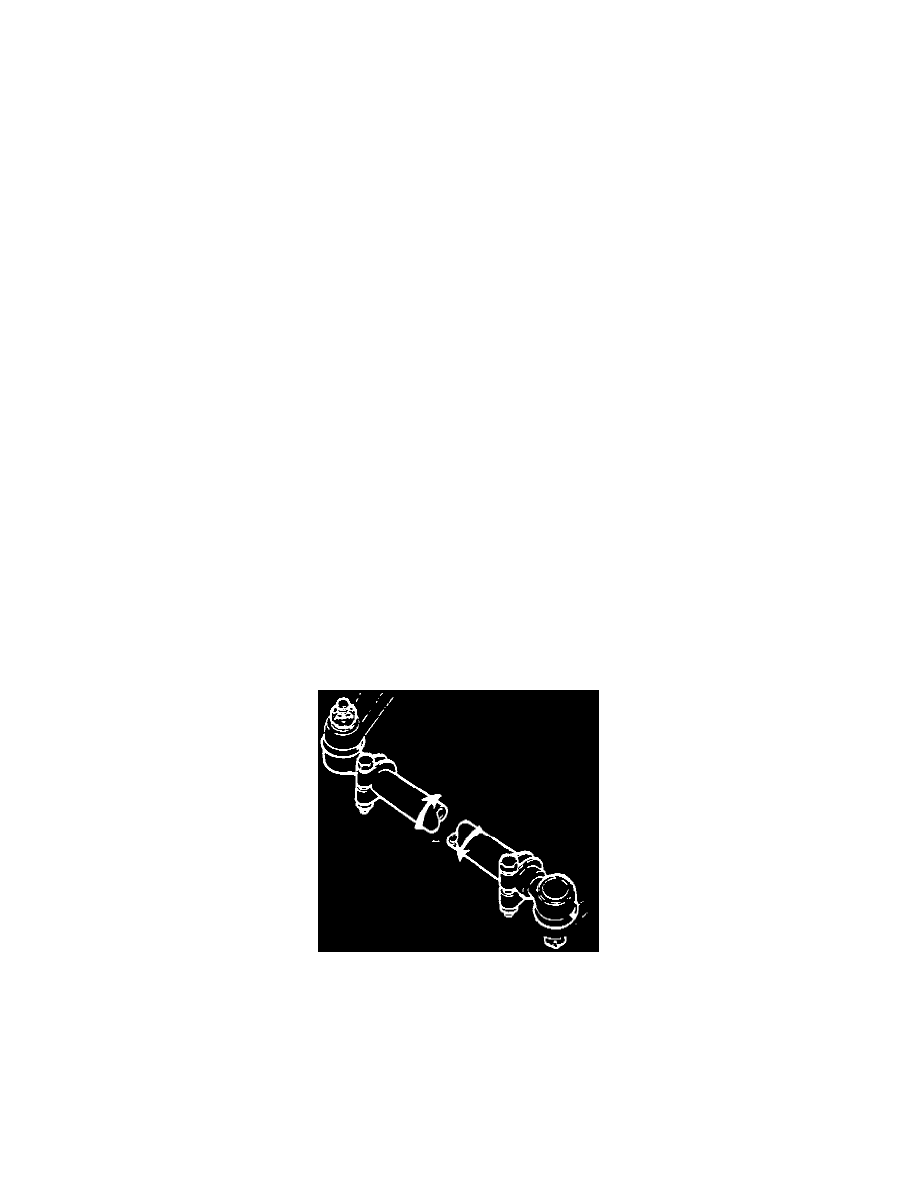 Alignment: Customer Interest
Steering Wheel -Misalignment
NO. 57/05/94/US
DATE: 04/03/94
MODEL
Range Rover Discovery
SUBJECT
Steering Wheel Alignment
AFFECTED VEHICLES
Range Rover and Discovery from VIN LH 647645 and LJ 081991
DETAIL
From the above VIN numbers a process change was introduced to enhance the centralization of the steering box. The new Pre-delivery Inspection sheets
require checking and adjusting the steering wheel as necessary, by using the drag link. This method is especially important on vehicles equipped with the
Supplementary Restraint System (SRS). Should it be found that the steering wheel is off center during road test, the procedure listed MUST be followed
precisely.
NOTE
If The steering wheel is off center by more than 45 degrees, DO NOT USE THIS PROCEDURE. Refer to bulletin 57/06/94 to correct steering
wheels off center by more than 45 degrees.
ACTION REQUIRED
During Pre-delivery inspection if the steering wheel is found to be off center follow the procedure listed.
PARTS INFORMATION
Not applicable
PROCEDURE
1.
Road test the vehicle during Predelivery inspection.
2.
If the steering wheel alignment is incorrect when driven, note the position of the steering wheel, return to the workshop and and adjust the drag
link until the steering wheel is returned to the on center position. 
3.
DO NOT REMOVE THE STEERING WHEEL AND ATTEMPT TO REALIGN ON THE STEERING COLUMN SPLINES.
4.
The steering wheel on vehicles fitted with Supplementary Restraint System (SRS) (Air bags) can only be removed following removal of the drivers
SRS module and therefore should be avoided unless absolutely necessary.  For removal and refitting instructions on vehicles fitted with SRS,
reference should be made to the Workshop Manual section 76.
WARRANTY