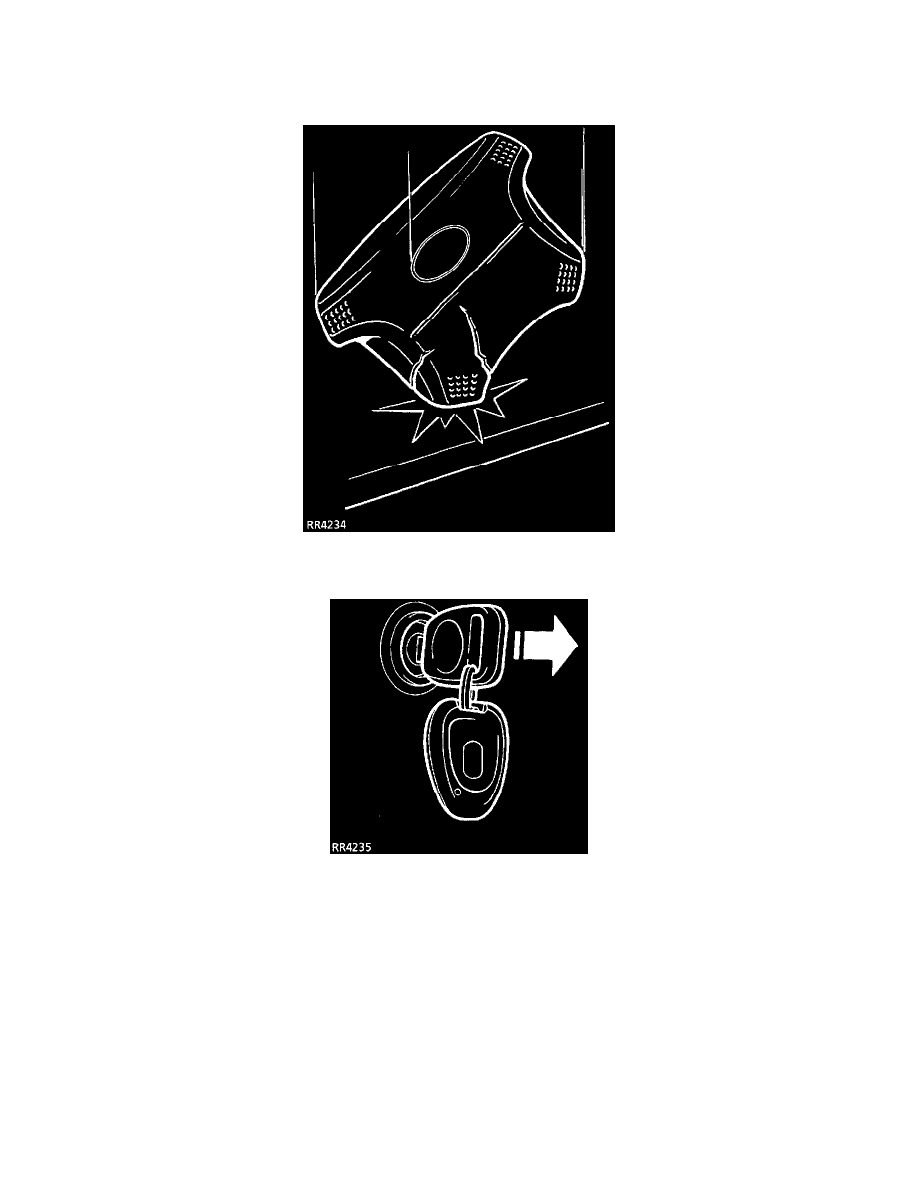 Air Bag(s) Arming and Disarming: Service Precautions
WARNING: All the air bag system components, including the wiring harness, MUST be renewed after the airbags have deployed.
GENERAL PRECAUTIONS
1. Carefully inspect any air bag part before installing. Do not install any part that shows signs of being dropped or improperly handled, such as dents,
cracks or deformation.
2. Always remove the key from the starter switch before beginning work.