< PREV PAGE
NEXT PAGE >
Freelander Service Procedures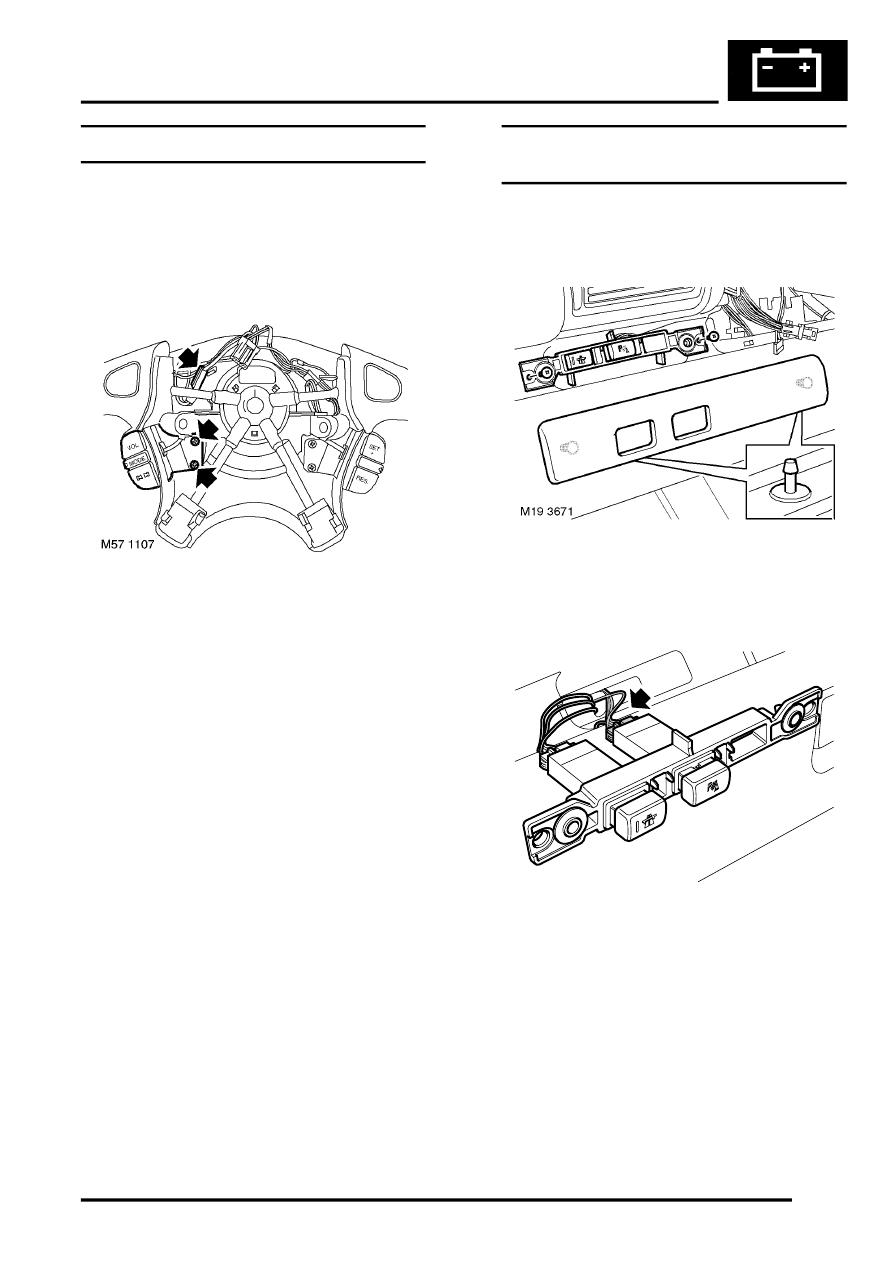 DRIVER CONTROLS
REPAIRS
86-8-1
DRIVER CONTROLS
REPAIRS
Switch - remote control - audio system 
$% 86.50.13
Remove
1. Remove drivers airbag.
2. Release remote control switch leads and 
disconnect multiplug.
3. Remove 2 screws securing remote control 
switch and remove switch.
Refit
1. Fit remote control switch and secure with 
screws.
2. Connect switch multiplug and fit leads in clip.
3. Fit drivers airbag.
Switch - park distance control (PDC) - 
from 04 MY
$% 86.54.02
Remove
1. Release 2 clips and remove fascia mounted 
switch cover.
2. Remove 2 screws securing switch carrier to 
fascia.
3. Release switch carrier from fascia and 
disconnect PDC multiplug.
4. Remove switch assembly from carrier.
Refit
1. Fit PDC switch to carrier.
2. Connect multiplug to PDC switch.
3. Secure switch carrier to fascia with screws.
4. Fit and secure switch cover.
< PREV PAGE
NEXT PAGE >