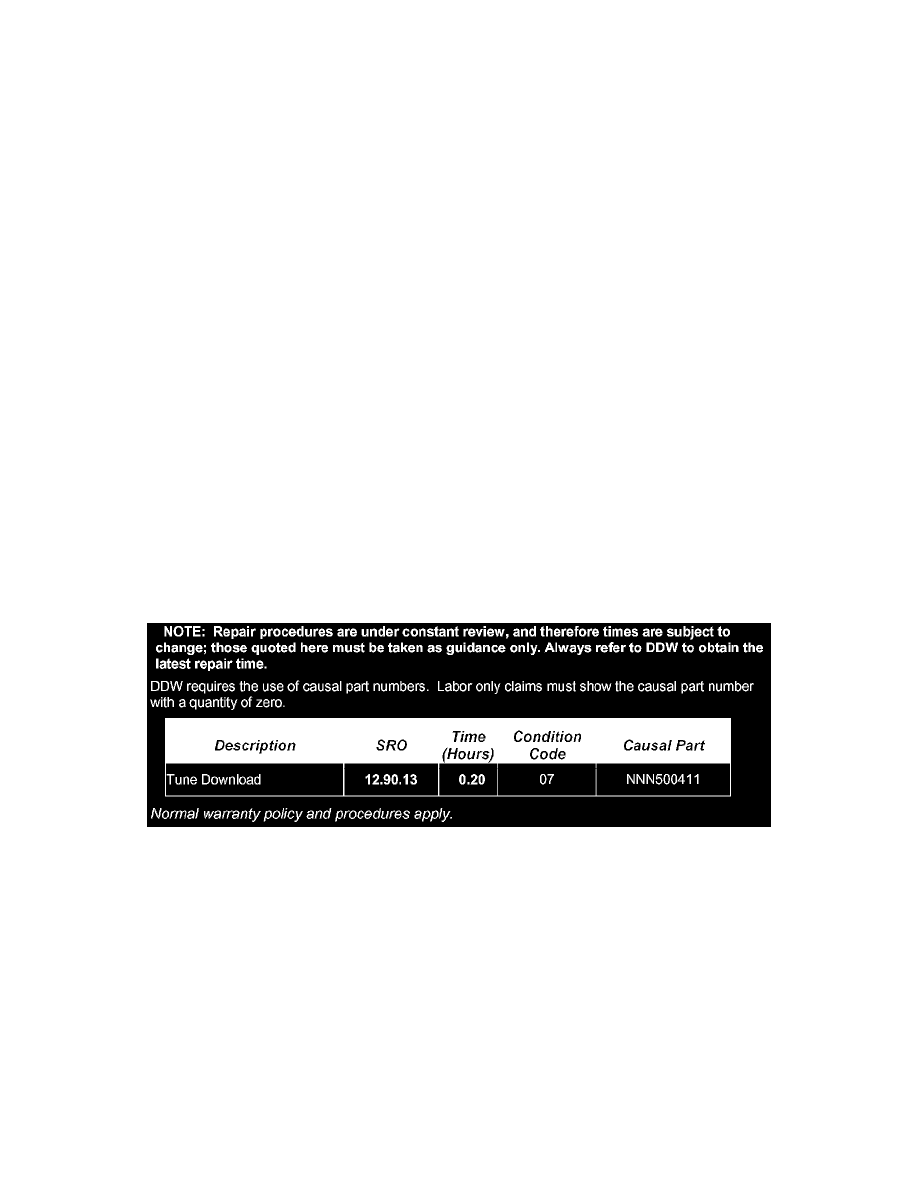 Engine Control Module: All Technical Service Bulletins
Engine Controls - MIL ON/DTC's P0133 or P0153
No.: LA-303-004
Issue: 1
DATE: May 02, 2006
SECTION: 303-08
Oxygen Sensor DTC P0133 or P0153
AFFECTED VEHICLE RANGE:
Land Rover LR3 (LA)
VIN: 5A000360 to 6A387097
CONDITION SUMMARY:
IMPROVED SOFTWARE AVAILABLE TO RESOLVE P-CODES
Situation: 
A customer may report a concern that the engine warning lamp is illuminated. Investigation using the worldwide diagnostic system (WDS) reveals
diagnostic trouble codes (DTCs) P0133 or P0153 (Upstream heated oxygen sensor circuit low voltage). P0140 or P0160 (Sensor voltage stuck - no
activity) may also be present. A software calibration sensitivity may result in the above logged DTCs.
Action: 
Should a customer express concern regarding the above, refer to the Service Procedure detailed in this bulletin to update the engine control module
software.
TOOLS:
WDS CD13 - with Patch File 3 installed
WARRANTY
REPAIR PROCEDURE
INSTALL LATEST ENGINE CONTROL MODULE TUNE
1.
If WDS has previously had the patch file (WDS CD13 - Patch File 3) installed, go to step 5.
NOTE:
The software patch installation help file provides instructions for the patch file installation process and could take up to six minutes to
download dependent on connection speed. For information on how to confirm that the patch file has been installed onto WDS, refer to the
patch process help file.
NOTE:
GTR lookup sequence is as follows:
GTR Home> NAS> Diagnostics/LA - LR3/2006> Patch Files > "Patch Process Help File" link