< PREV PAGE
NEXT PAGE >
LR3 (LA) V8-4394cc 4.4L (2005)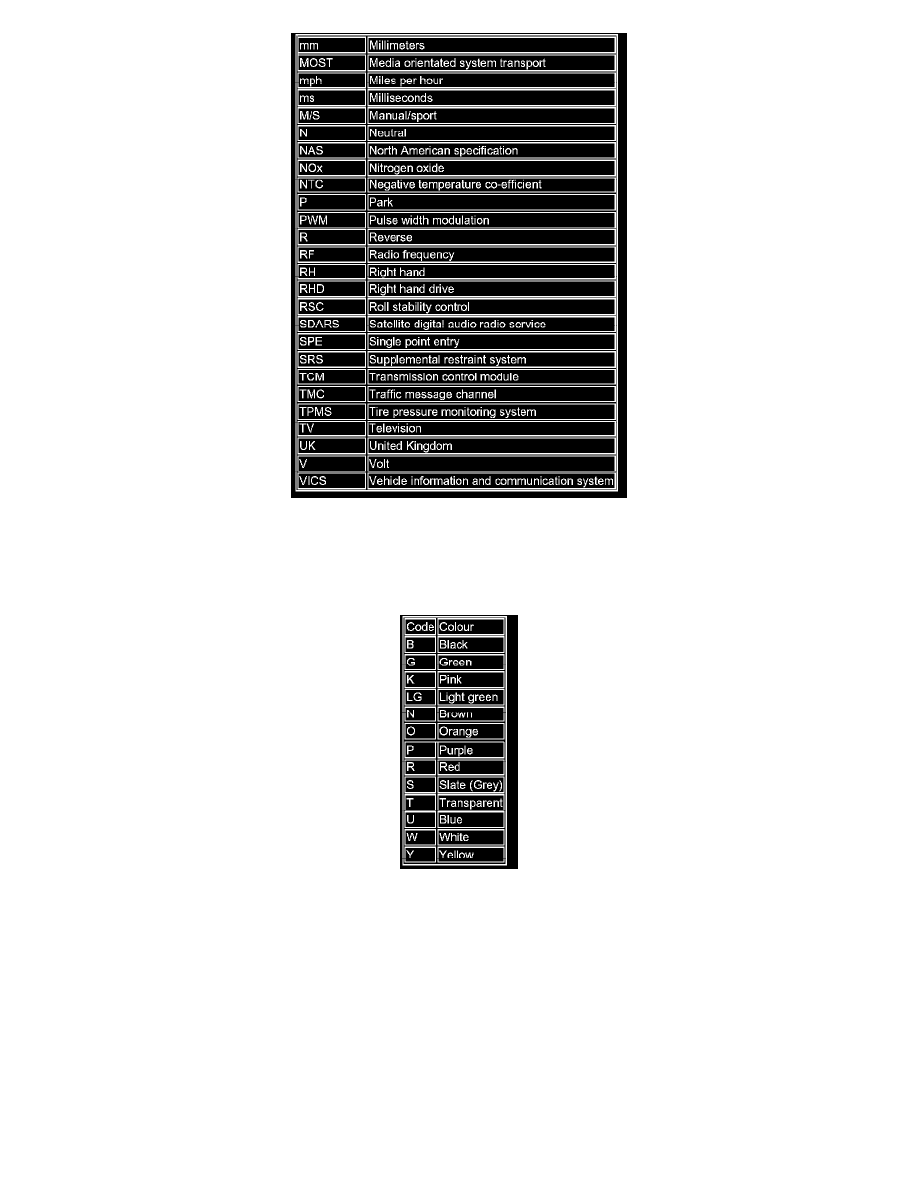 Part 3
Wire color codes
The following list contains wire color codes used on the vehicle harnesses.
Wire Colour Codes
Connector number suffix
To provide more accurate connector information, in some instances, a suffix has been added to the connector that identifies the vehicle harness
derivative; refer to the Connector number suffix table below.
NOTE: The suffix does not always appear on the circuit. Take care to use the correct circuits appropriate to the vehicle under scrutiny.
Connector number suffix table
< PREV PAGE
NEXT PAGE >