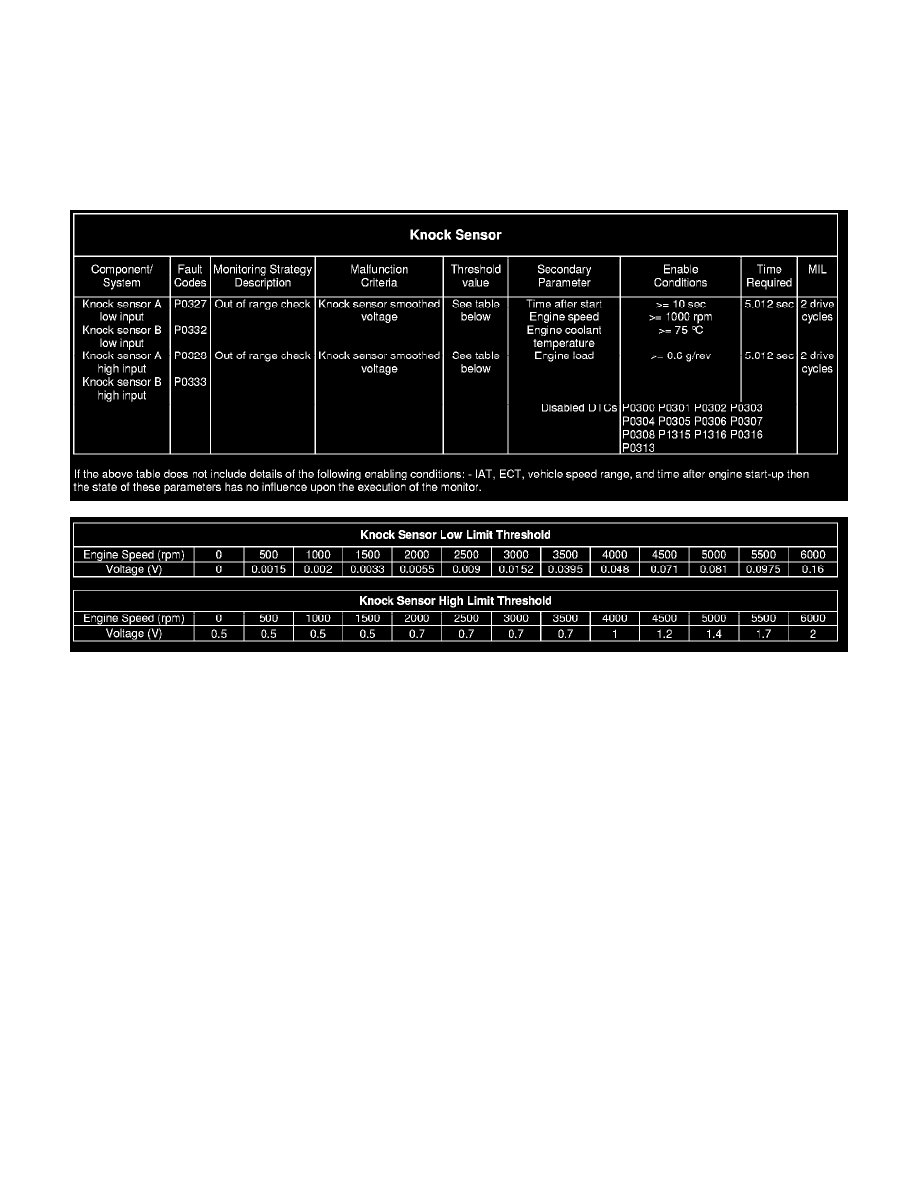 Knock Sensor: Description and Operation
Knock Sensor
Description
When all of the entry conditions have been met, the input signals from the two knock sensors are checked against variable upper and lower threshold
levels that are dependent on engine speed. If either sensor input is outside the threshold, then a failure is registered. If a failure is noted on two drive
cycles then the MIL will illuminate.