< PREV PAGE
NEXT PAGE >
LT230Q Transfer Box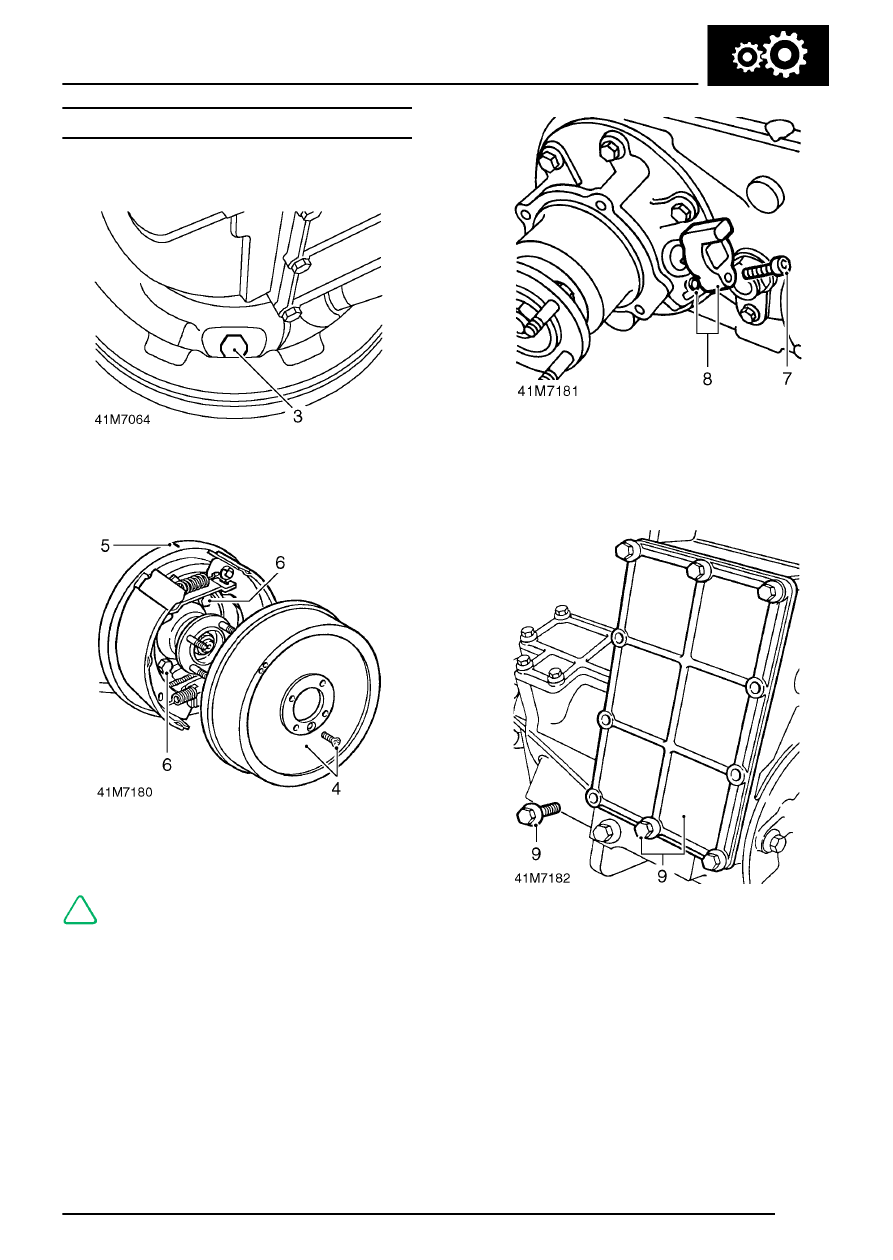 TRANSFER BOX
OVERHAUL
1
TRANSFER BOX DISMANTLING
1. Clean exterior of transfer box.
2. Drain and discard the oil, refit drain plug.
3. Slacken bolt to release transmission brake
adjustment.
4. Remove countersunk screw securing
transmission brake drum, remove drum.
NOTE: 2 screws may be fitted.
5. Make suitable alignment marks between
transmission brake backplate and rear output
housing.
6. Remove 4 bolts securing transmission brake
backplate, remove backplate.
7. Remove Allen screw securing vehicle speed
sensor - if fitted.
8. Remove vehicle speed sensor, remove and
discard 'O' ring - if fitted.
9. Remove 6 bolts securing bottom cover, remove
cover.
< PREV PAGE
NEXT PAGE >