< PREV PAGE
NEXT PAGE >
Range Rover (LM) V8-5.0L SC (2010)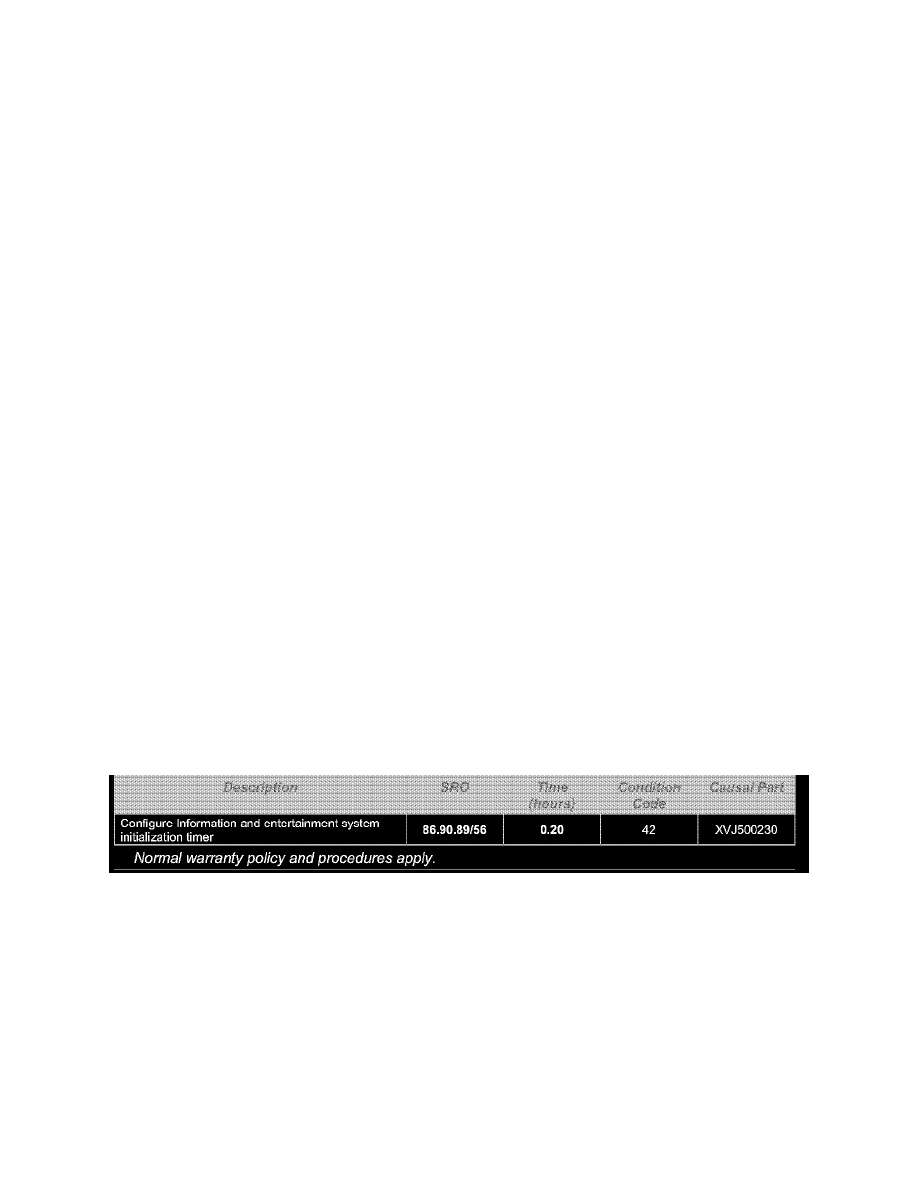 Navigation Module: Customer Interest
Navigation System - Language/Distance Units Change
NO: LTB00286
ISSUE: 1
DATE: 29 JUNE 2010
SECTION: 415
NAVIGATION SYSTEM TOUCHSCREEN LANGUAGE AND DISTANCE UNITS CHANGE TO UK AND MILES
AFFECTED VEHICLE RANGE:
LR4 (LA)
VIN: AA510178 - AA540200
Model Year: 2010
Range Rover (LM)
VIN: AA304426 - AA326117
Model Year: 2010
Range Rover Sport (LS) VIN: AA212145 - AA249800
Model Year: 2010
CONDITION SUMMARY:
Situation:
The Navigation system Touchscreen language and distance units may change from the customer-selected settings to UK English and miles. This may be
caused by the infotainment system start-up sequence not completing correctly.
Action:
In the event of a customer concern of the above, refer to the Repair Procedure outlined below to upgrade the Information and entertainment system
initilization timer.
PARTS:
No part necessary
TOOLS:
IDS with latest IDS-DVD and Calibration File; first available on IDS-DVD121_V6.10 Calibration File 40 Land Rover-approved Midtronics Vehicle
Power Supply
Refer to Workshop Manual (GTR) for any required special tools
WARRANTY
NOTE
Repair procedures are under constant review, and therefore times/prices are subject to change; those quoted here must be taken as guideance only.
Always refer to9 DDW to obtain the latest quantity of zero.
DDW requires the use of casual part numbers. Labor only claims must show the causal part number with a quantity of zero.
REPAIR PROCEDURE
UPDATE THE INFORMATION AND ENTERTAINMENT SYSTEM INITIALIZATION TIMER
CAUTION:
< PREV PAGE
NEXT PAGE >