< PREV PAGE
NEXT PAGE >
Range Rover (LM) V8-5.0L SC (2010)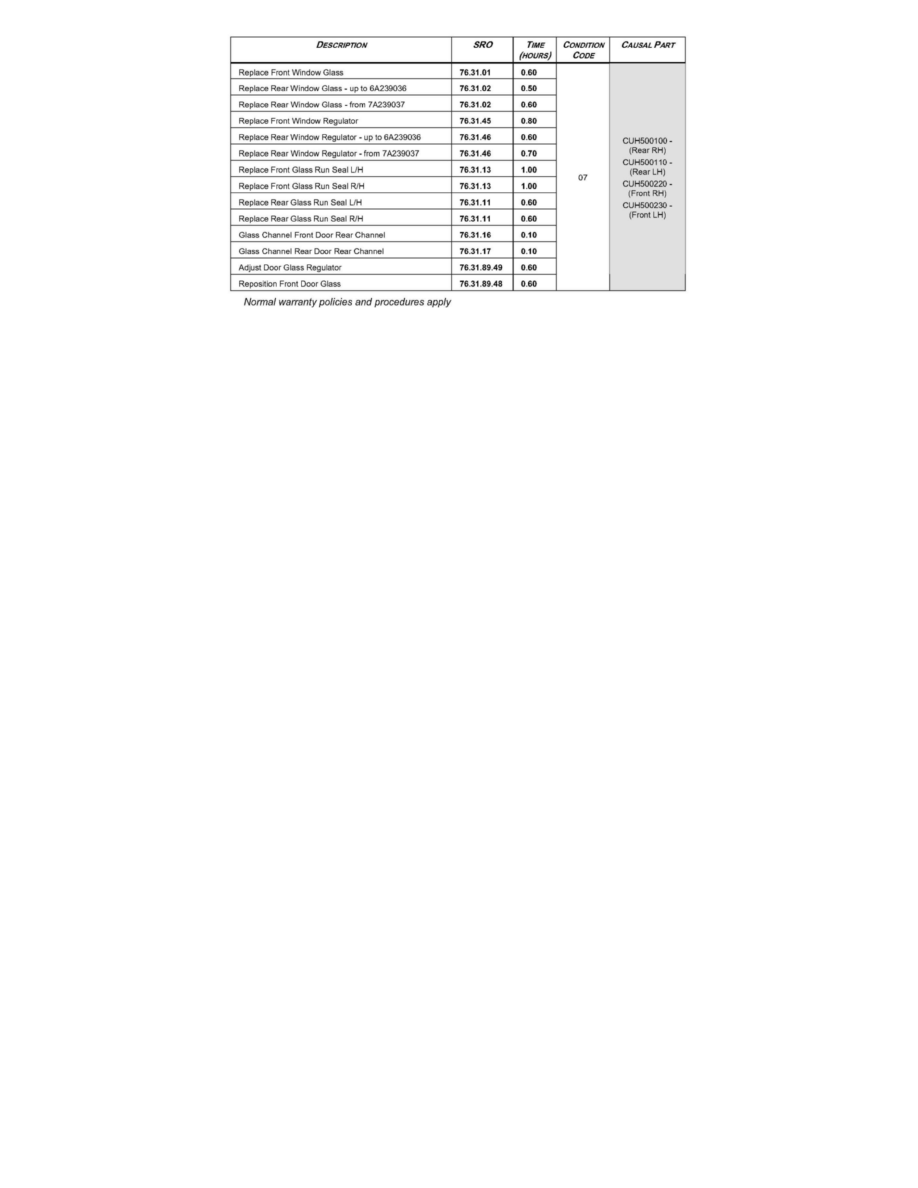 WARRANTY 
NOTE
Repair procedures are under constant review, and therefore times are subject to change; those quoted here must be taken as guidance only. Always refer
to DDW to obtain the latest repair time.
DDW requires the use of casual part numbers. labor only claims must show the causal part number with a quantity of zero.
REPAIR PROCEDURE
SYMPTOM DRIVEN WINDOW REGULATOR DIAGNOSTICS
NOTE
2003 - 2006 model year vehicles must reference the 2007 - 2009 model year Workshop Manual.
1. Refer to Workshop Manual, section 501-11: Glass, Frames and Mechanisms, and perform the appropriate diagnostics/repair procedure(s).
< PREV PAGE
NEXT PAGE >