Campaign - Navigation System Erratic Operation|Page 12 >
Range Rover (LP) V8-4.6L (2001)
Relays and Modules
Relays and Modules - Accessories and Optional Equipment
Navigation Module
Component Information
Technical Service Bulletins
Recalls:
H242
Mar
01
Campaign - Navigation System Erratic Operation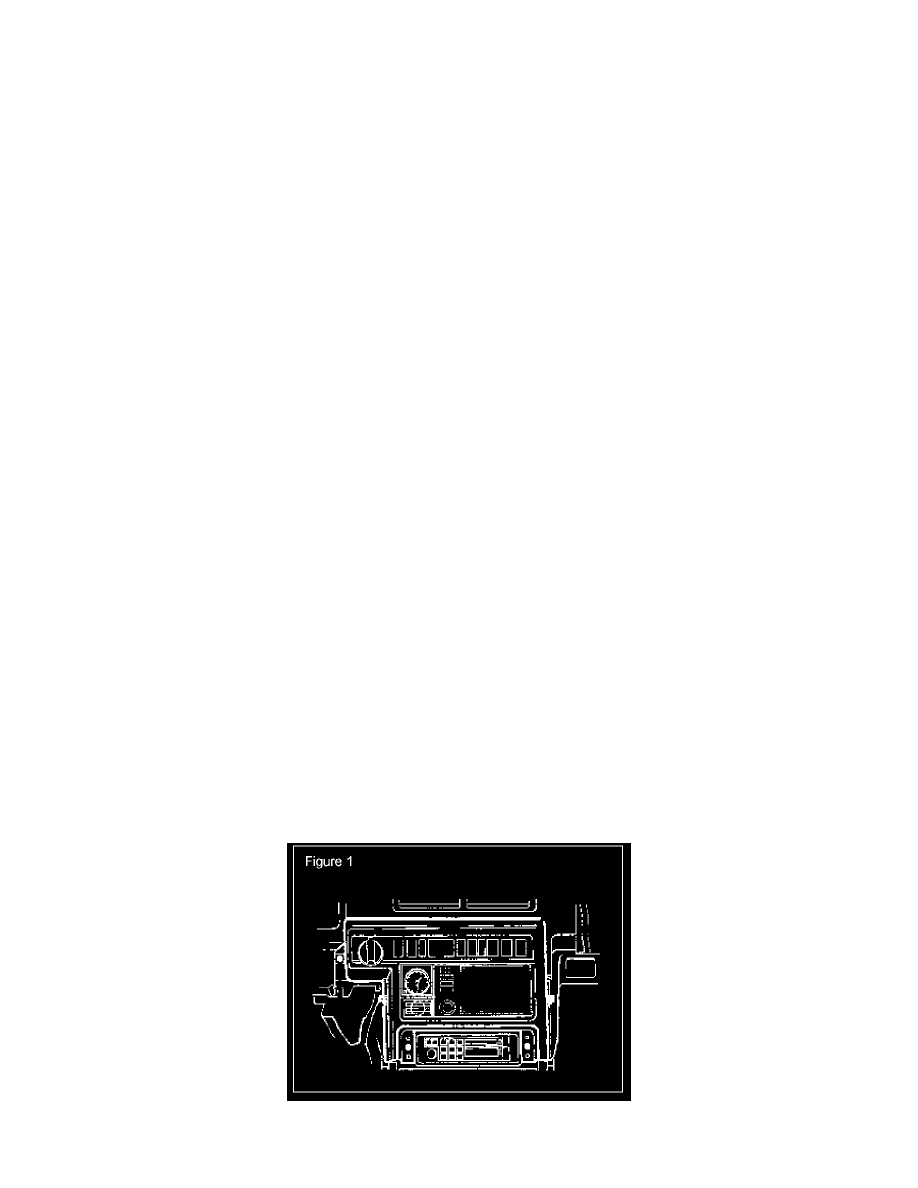 Navigation Module: Recalls
Campaign - Navigation System Erratic Operation
No:
H242
Ref:
Issue:
1
Date:
03/02/01
SERVICE ACTION Updated NAV Software
AFFECTED VEHICLE RANGE:
Range Rover (LP) with factory installed NAV
1A450072 to 452999
SITUATION:
NAVIGATION "HOP" CAN CAUSE INCORRECT DIRECTIONS
The customer may complain that the positioning icon on the map display can occasionally "jump" off the route and back on again. Sometimes the display
will appear to be moving parallel to the route of travel. In some circumstances these symptoms could lead to incorrect directions at intersections.
A vehicle warming up in cold temperatures may be more susceptible to the symptoms.
RESOLUTION:
VERIFY UPDATED NAVIGATION SOFTWARE IS INSTALLED
A revised software release V1.20 for the factory installed MK III navigation computer has been introduced. Disc VDW000020 can be used to update the
navigation computer software to the latest specification. To ensure that your customer has the revised software a system software update should be
carried out "Free of Charge" at the next service opportunity on vehicles within the VIN range.
TOOL INFORMATION:
VDW000020
Software CD V1.20
[One copy enclosed with this TIB distribution]
WARRANTY CLAIMS:
H242
Time 0.30 hrs.
Install Navigation Software Version 1.20
FAULT CODE:
U
Normal warranty policy and procedures apply
REPAIR PROCEDURE
SOFTWARE UPDATE PROCEDURE
1.
Set the handbrake and ensure "Park" is selected.
Relays and Modules
Relays and Modules - Accessories and Optional Equipment
Navigation Module
Component Information
Technical Service Bulletins
Recalls:
H242
Mar
01
Campaign - Navigation System Erratic Operation
Campaign - Navigation System Erratic Operation|Page 12 >