< PREV PAGE
NEXT PAGE >
V8 Engine 3.5 3.9 4.2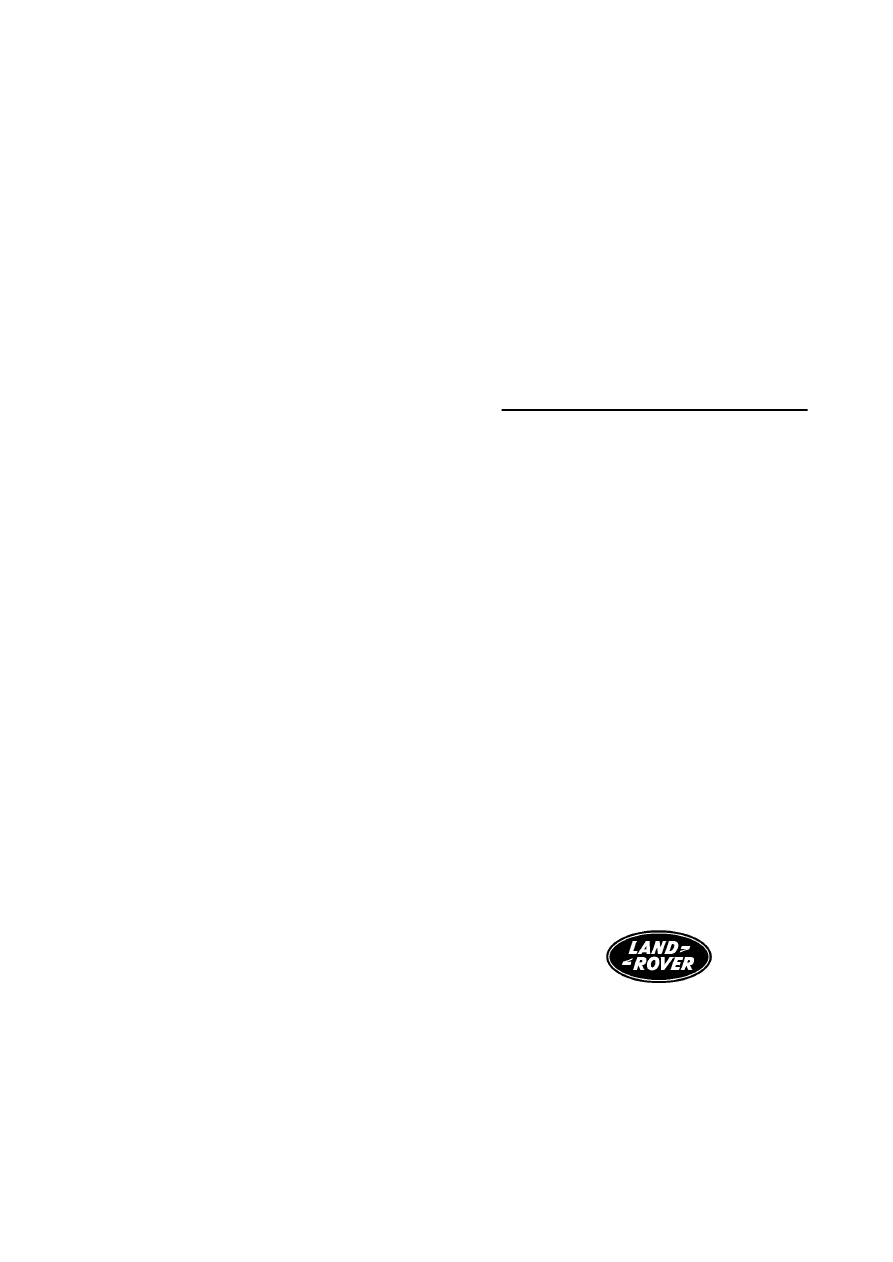 3.5, 3.9 & 4.2 LITRE
V8 ENGINE
OVERHAUL
MANUAL
These engines, with or without suffix B
added to the engine serial number are fitted
to the following models:
Discovery
Defender
Range Rover Classic
Publication Part No. LRL 0164ENG 2nd Edition

2003 Land Rover
All rights reserved. No part of this publication
may be reproduced, stored in a retrieval system
or transmitted in any form, electronic,
mechanical, recording or other means without
written permission from Land Rover.
< PREV PAGE
NEXT PAGE >