A/T Controls - Slipping/5th gear Start/Other Issues|Page 13 >
MKS AWD V6-3.5L Turbo (2011)
Sensors and Switches
Sensors and Switches - Powertrain Management
Sensors and Switches - Computers and Control Systems
Transmission Position Switch/Sensor, A/T
Component Information
Technical Service Bulletins
All Technical Service Bulletins for Transmission Position Switch/Sensor:
10-21-2
Nov
10
A/T Controls - Slipping/5th gear Start/Other Issues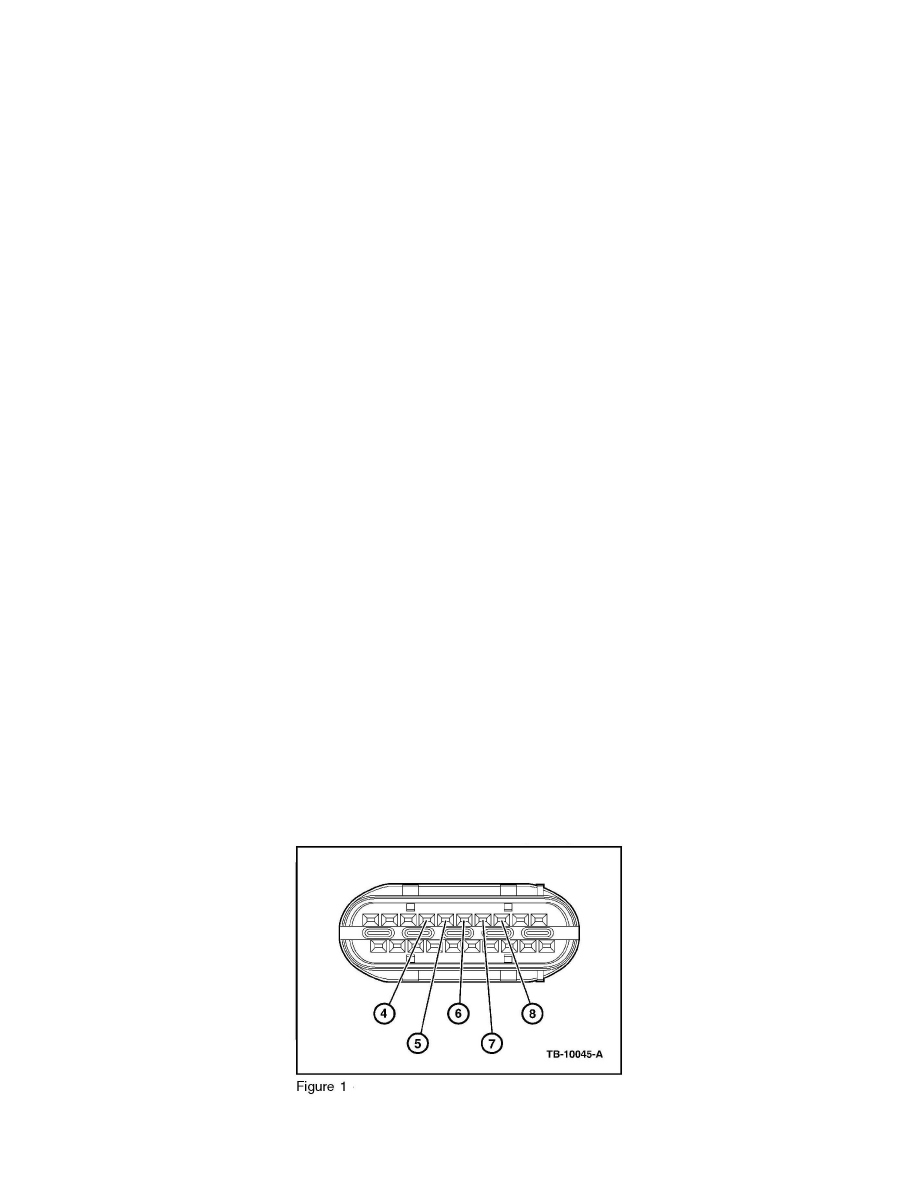 Transmission Position Switch/Sensor: All Technical Service Bulletins
A/T Controls - Slipping/5th gear Start/Other Issues
TSB 10-21-2
11/08/10
6F50/6F55 TRANSMISSION - SLIP/NEUTRAL OUT, 5TH
GEAR START FROM STOP, ELECTRONIC PRNDL
ERROR, BACKUP CAMERA IN D-BUILT
3/13/2009-6/30/2010
FORD:
2009-2011 Taurus, Edge, Flex
LINCOLN:
2009-2011 MKS, MKT, MKX
This article supersedes TSB 10-17-4 to update the vehicle model years and the production build date
ISSUE
Some 2009-2011 Edge, MKX, Taurus, Flex, MKS and 2010-2011 MKT vehicles built 3/13/2009-6/30/2010 and equipped with a 6F50 or 6F55
transmissions may intermittently exhibit slipping/neutral out, 5th gear start from stop, electronic PRNDL error, backup camera on in Drive or speed
control dropping out intermittently, this may be due to high resistance in the transmission range (TR) sensor.
ACTION
Follow the Service Procedure to diagnose and correct the concern.
SERVICE PROCEDURE
Check the TR sensor circuit resistance.
1. With brakes applied, engine Off, key On and move the shifter into the low gear (L or M) position.
2. Turn key Off.
3. Disconnect Connector C168 from the transmission.
4. Measure the resistance between the transmission connector pins:
^
8 and 4
^
8 and 5
^
8 and 6
^
8 and 7
a. The top row of the transmission's pins are numbered 1-10 from left to right. (Figure 1)
Sensors and Switches
Sensors and Switches - Powertrain Management
Sensors and Switches - Computers and Control Systems
Transmission Position Switch/Sensor, A/T
Component Information
Technical Service Bulletins
All Technical Service Bulletins for Transmission Position Switch/Sensor:
10-21-2
Nov
10
A/T Controls - Slipping/5th gear Start/Other Issues
A/T Controls - Slipping/5th gear Start/Other Issues|Page 13 >